NAASC Philadelphia Chapter Meeting
Description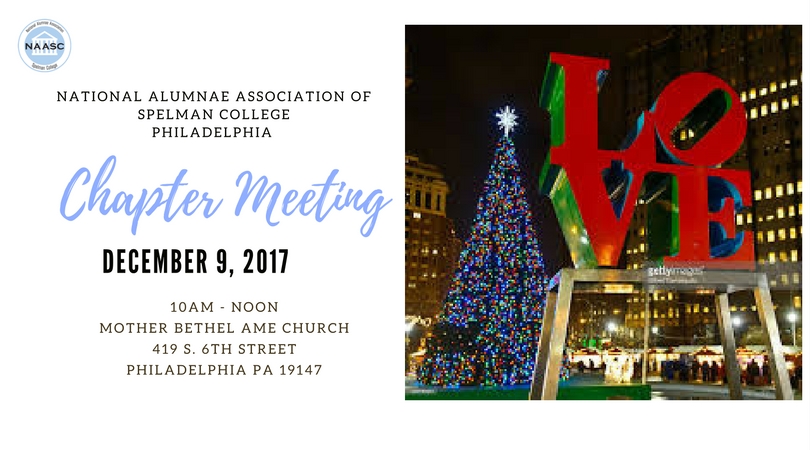 Parking: There is free parking in the church lot at 6th and Lombard. Please do not park in the Pastor's space.
New meeting room: We will meet in the basement in the Multi-Purpose room. Parents, this room is more child-friendly i.e., larger and carpeted :-)
Formally join the chapter: Download, complete and return the Membership Dues Form to the Chapter with your membership dues. Dues may be paid via Venmo (Venmo.com/Philly-NAASC), EventBrite below or personal check to "NAASC Philadlphia".
An electronic version of the meeting agenda and last month's meeting minutes will be forwarded, so that you can access them from your mobile devices during the meeting. A monitor will also be available for a limited few to view. Check-in will also be electronic so be sure to save your EventBrite ticket (or email) to your phone!