Description
Join the National Association of African America Human Resources (NAAHR) State of Michigan for our first day-long workshop entitled, 'Leadership in an Age of Millennials'. The event takes please Thursday, March 21st at the Sheraton Hotel located in Romulus, MI.

Get ready for our second annual skills-based conference featuring six-skilled based professionals presenting on critical skills needed by millennials to be successful on their career path.
After the great success, we had last year with this topic, the feedback has been nothing short of 'let's have another one. You don't want to miss this!!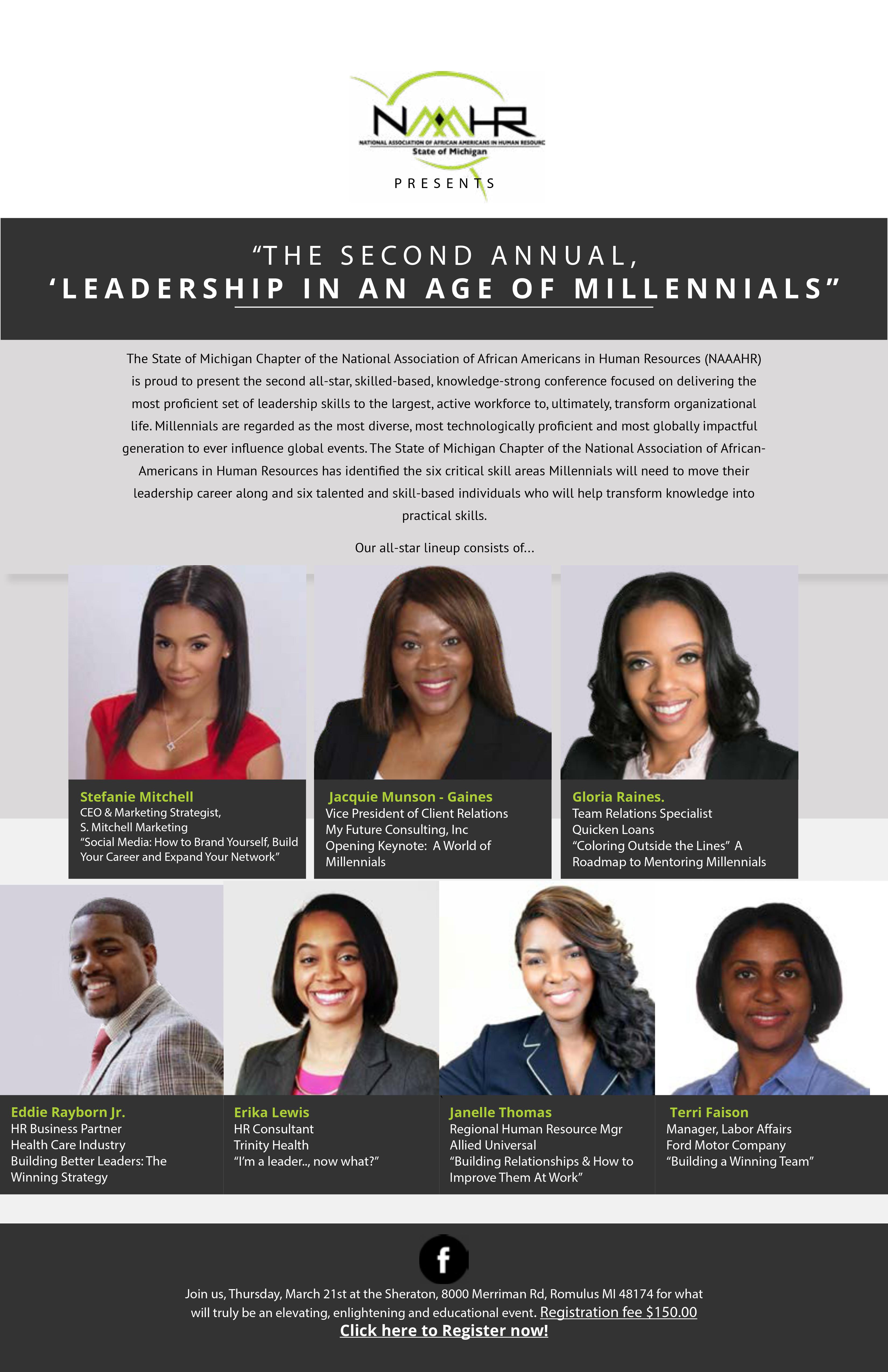 Our presenters are the best at the skill and they can't wait to share with all of YOU! Don't hesitate to come and join us. Share the link with your friends, family members, professional colleagues, sororities, fraternities and those whom you know will benefit.