NAACP State Conference/Rocky Mountain Civil Rights Institute 2019
About this Event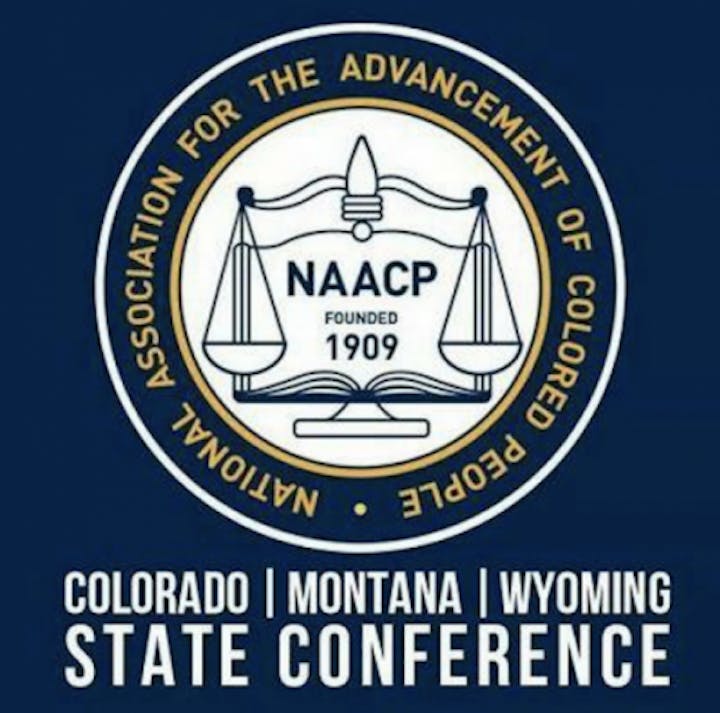 During this annual event, co-hosted by Pastor Jesse Brown Jr. and the NAACP Colorado Springs Branch, registrants will:
Assemble with leaders of community, faith, NAACP and others, led by NAACP State President Rosemary Lytle, co-convener NAACP State Religious Affairs Director Presiding Elder Tony Henderson and NAACP State Secretary Shikima "Kym" Ray
Participate in our action to help accelerate the decommissioning of Martin Drake and all coal-fired plants in our state with extra special guest presenter from Flint, Michigan, National Climate Justice Trainer and Activist Ms. Marnese Kris Jackson of Mothers Out Front & the NAACP, State Conference Climate Justice Committee lead Mercedes Perez Whitman and NAACP State Climate Justice Committee Member Harv Teitlebaum of Tree Climbing Colorado .
Witness the Freedom Fund Luncheon "When We Fight, We Win!," with Keynote Speaker Ellen Harnick, Senior Policy Counsel for the Center for Responsible Lending, the tribute moment for our Brothers & Sisters victimized by police violence, and the Colorado U.S. Senate Meet the Candidates Forum with our special guest moderator Morris Price of City Year Denver. Sign onto our Game Changer actions to repeal he death penalty in Colorado, establish Family and Medical Leave Insurance in our state, reform student loan debt procedures, ensure a complete Census 2020 count, and address other systemic issues. Reports from NAACP Units and the annual State Conference Business Meeting will also be included. All who believe in civil rights and social justice are welcome. Register Now!
Rosemary Lytle, State President
Elder Rodney McDowell, First Vice President
Sondra A. Young, Second Vice President
Linda D. LeMieux, State Treasurer
Shikima "Kym" Ray, State Secretary
Charizma D. Johnson, State Youth & College Representative
Presiding Elder Tony Henderson, State Religious Affairs Director
Frank D. Lytle, Economic Development Chair
Cherry-Rose Anderson, Civic Engagement/Voting Rights Chair
Mercedes Perez Whitman, Environmental & Climate Justice Chair
Julie White, Communications/Social Media Coordinator
Danielle Young-Kombo, Member at Large
Pastor Jesse Brown, Jr. NAACP Colorado Springs Branch
Evangelist Dr. P.M. Wynn Grove & Danielle Young-Kombo, NAACP Douglas County Authorized Committee, (In Formation)
Barbara Jones, NAACP Aurora Branch
Sondra A. Young, NAACP Denver Branch
Annett James, NAACP Boulder Branch
Roxana Mack, NAACP Pueblo Branch
Elder Stephen Latham, NAACP Cheyenne, WY Branch
NAACP Casper, WY Branch
NAACP Billings/Bozeman Branch
PO Box 15583 Colorado Springs, CO 80935 (719) 233-0243
StateConferenceNAACP@gmail.com