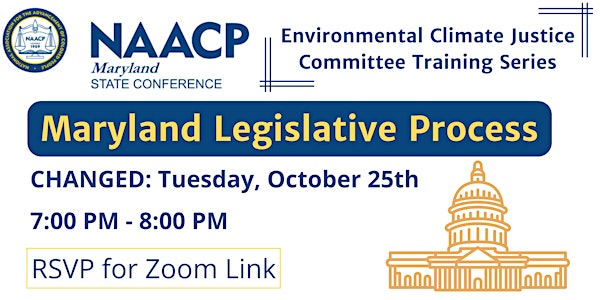 NAACP MSC ECJ Training Series: Maryland Legislative Process
How does a bill become law in Maryland? Learn how in this training.
About this event
PLEASE NOTE: EVENT TIME HAS CHANGED. This event is now on Tuesday, October 25th at 7:00PM.
The Maryland General Assembly Session is sooner than you think. If you want to pass a new law in Maryland, it's handy to know how the process works - and what hurdles you need to clear to reach final passage. We will review the path through which bills become law in Annapolis, using NAACP priority legislation from the past as an example. Throughout the process we'll review critical moments for advocacy intervention, as well as some techniques that are great at getting attention during these key times.