Description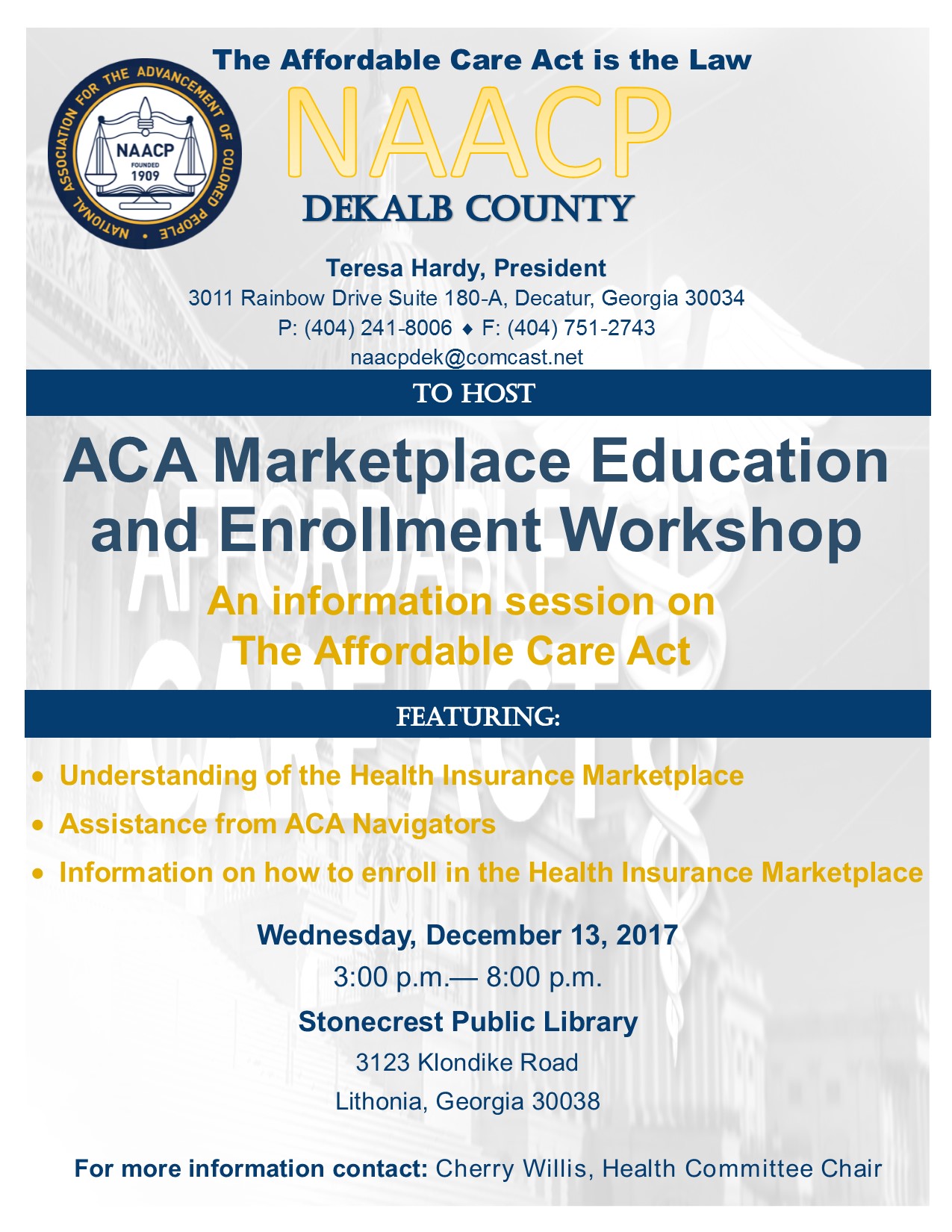 The Affordable Care Act is still the Law.
The NAACP DeKalb County Branch wants to help you get signed up for the 2018 Health Insurance Marketplace. We will be holding an educational and enrollment workshop to provide information on the Affordable Care Act. We will also have ACA Navigators on site to assist on how to enroll in the Health Insurance Marketplace.
When: Wednesday, December 13, 2017; 3:00 p.m.— 8:00 p.m.
Where: Stonecrest Public Library
3123 Klondike Road
Lithonia, Georgia 30038
For more information contact:
Cherry Willis, Health Committee Chair
3011 Rainbow Drive Suite 180-A, Decatur, Georgia 30034
P: (404) 241-8006 * F: (404) 751-2743
naacpdek@comcast.net