Description
Come join NAAAP-DFW as we host our first ERG Conference Sponsored by BNSF Railway! We will address the challenging question of how do we build leaders that create and add value through Employee or Business Resource Groups!

Come be a part of this exciting dialogue as we address meaningful issues that can & will impact your personal and professional life!

Our agenda includes a keynote from Gyna Bivens (President & Executive Director of North Texas LEAD), a development workshop, an expert panel, and a case simulation that will challenge you to look introspectively and implement action plans based on you and your team's strengths.
Speakers:
Keynote Speaker - Gyna Bivens - President & Executive Director North Texas LEAD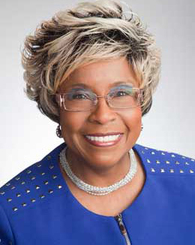 Gyna serves as the president and executive director of North Texas Leaders and Executives Advocating Diversity (LEAD), a consortium of major employers in North Texas whose chief executive officers seek to increase diversity in their managerial ranks.

Gyna has led media strategies for one of the largest utility companies in the country, interviewed every living president since Jimmy Carter as a TV reporter, was appointed the public information manager for the city of San Antonio, served in over 30 boards and commissions in various capacities and received several awards from companies and organizations for her commitment to helping young professionals and encouraging diversity.
Farzana Nayani - Diversity & Inclusion Consultant - ERG SME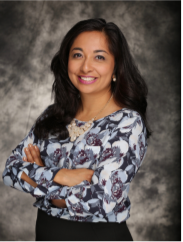 Farzana Nayani is a nationally recognized leader in diversity & inclusion and intercultural consulting with over 15 years of experience supporting Fortune 500 companies, startups, and public sector organizations. Farzana's expertise has been featured in publications such as Forbes, DiversityInc Magazine, NPR, and the LA Times. Farzana is a frequently requested speaker and SME on diversity, cultural awareness, and intergroup relations in the U.S. and global workplace. Farzana has represented the Asian American community at the White House in discussions on national business initiatives and advising on future policy. She formerly worked with the U.S. Small Business Administration through her role as a business advisor for entrepreneurs and to corporations on their supplier diversity programs.
Kim Cummings - AVP Human Resources & Diversity - BNSF Railway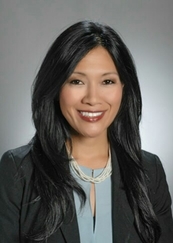 Kim Cummings was promoted to assistant vice president, Human Resources and Diversity, on Sept. 1, 2015 at BNSF Railway. In this role, Kim has responsibility for BNSF Railway's diversity and inclusion efforts. She also provides leadership to the HR matrix teams supporting Law, Compliance and Audit Services, and Technology Services. Prior to this role, Kim was Regional Director - Human Resources at BNSF Railway in Ft. Worth where she leads HR teams in Texas, Gulf, Chicago, Southwest, Kansas and California.
Stephen Lewis - General Manager Diversity & Inclusion - Toyota Financial Services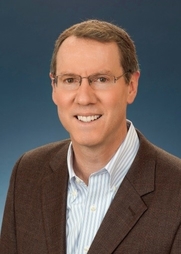 Stephen Lewis is General Manager for Toyota Financial Services, based in Plano, TX. He is responsible for integrating D&I thinking into every aspect of TFS business and fostering a culture of inclusion throughout the company.

Lewis joined Toyota as an Administrator in the Distribution Operations Department. He later moved to the Product Planning Department and worked as the Audio and Accessories Planner. He also served in Pricing, Sales Planning, and Strategic Planning before moving to Toyota's corporate office in New York, taking a Senior Manager role there in Corporate Strategy and Research. Lewis has had a long time interest in and passion for D&I and has spoken out on D&I issues throughout his career. That extracurricular passion for equality and inclusion led to his current role leading the D&I team at TFS.
Sam Santiago - Founding Partner - S & M National LLC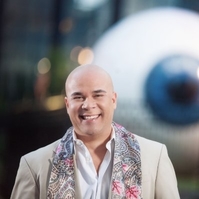 Sam Santiago is an award-winning social responsibility professional with over 25 years of experience in global corporate volunteering, talent management, diversity and inclusion, fundraising, board service and nonprofit leadership in the travel, hospitality and health sectors with organizations like American Airlines, the European Commission, Hilton Worldwide, the United Nations and American Heart Association. Among others.
Deniz Kustu - Director Product Marketing - AT&T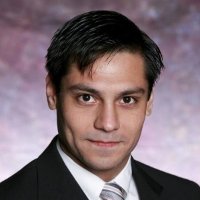 Since joining AT&T in 2008, Deniz held positions in Network Operations, Sales, Credit and Collections, Project Management, Product Marketing and IT. He uses experiential learnings from his past positions as input into a strategic vision to enhance the company's growth.
Gregory Stephens - Professor - TCU Neeley Schooly of Business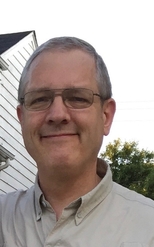 As a tenured faculty member in the Neeley School of Business at Texas Christian University, Gregory Stephens teaches classes in communication, conflict management, negotiation, team leadership, and related topics. He also serves as the Academic Director for the BNSF Neeley Leadership Program, a premier leadership development program for undergraduate students. His current research is focused on issues in leadership development. His past research in leadership development, work/life balance, cross-cultural management and other areas of study has been published in prominent professional journals and research volumes, including the Journal of Labor Relations, Educational and Psychological Measurement, the Journal of Management, the Journal of Management Studies, the Journal of Management Inquiry, Research in Personnel and Human Resources Management, Organizational Dynamics, California Management Review, and the Journal of Health and Human Services Administration.
Anita Nadeem - Senior Manager - EY

Bio coming soon!
Toni Howard Lowe - Senior HR Professional - USAA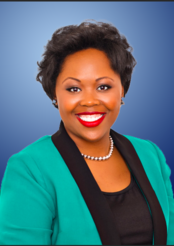 Toni Lowe, is the HR Operations Leader responsible for employee relations, workforce development, diversity and inclusion and integrated strategy for USAA Dallas campuses.
Toni is an active volunteer in the HR and local community. Serving currently as the President and a Executive Board Member of the Dallas Chapter of National Association of African Americans in Human Resource, active volunteer/speaker with National Diversity Council. Also, a active member of Delta Sigma Theta Sorority Inc, a Inroads Alumnus, National Member of the Society for Human Resource Management (SHRM) Dallas HR chapter, and participates and leads various USAA community initiatives.
Toni was a 2014 recipient of National Diversity Council's Multicultural Leader Award at the Florida Diversity & Leadership Conference in Orlando, FL & A 2016 Nominated "Changemaker" for the Whitehouse United State of Women Summit.

Kelly Xu – President – National Association of Asian American Professionals – DFW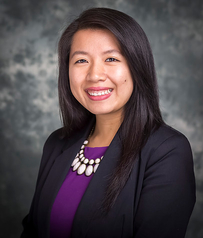 Kelly strives to live in a world with innovative social entrepreneurship, rooms filledwith the scent of library books and transporters that are readily available to save everyone from traffic congestion.

Equipped with an Accounting degree from the nation's top accounting program at the University of Texas at Austin, Kelly has been able to excel in various accounting and financial reporting roles with extensive experience in the Real Estate industry. Her work experience covers small/medium businesses to the world renowned investment bank Goldman Sachs. She is able to constantly challenge herself not only by engaging in the ever changing world of GAAP and IFRS, but also by her relentless drive to dive into innovative process and system improvement projects. She was formally licensed as a Certified Public Accountant in the State of Texas as of 2015.
Andrew Brisbin - VP of Strategic Development - National Association of Asian American Professionals - DFW

Andrew is currently a graduating candidate from the Leadership Development Program (LDP) for MBAs at AT&T. As part of the LDP, he has led teams, worked on advanced technology solutions, and contributed to business level strategic intiatives at AT&T. Prior to joining AT&T in 2014, Andrew spent five years working in marketing, sales, and management.
As VP of Strategic Development for NAAAP-DFW, he is responsible for strategic positioning and partnership across the DFW Metroplex. Andrew has received his BBA in Corporate Finance from the University of Texas at Austin and his MBA from Texas Christian University.
Presented by NAAAP-DFW