Event Information
Refund Policy
Refunds up to 7 days before event
Description
Event Overview
The annual NAA-MNMR women's clinic is back in a new format! For the past few years, Network For Advancing Athletes has hosted a women's clinic to empower more women to take part in the inspirational Mike Nosco Memorial Ride. Each year we strive to bring women together in an intimate and supportive format to engage with our mentors--impressively talented athletes who also happen to be kind, giving human beings.
Please join us this year for Ladies' Night: an evening of wine, canapés, and conversations with our amazing NAA mentors. Janel Holcomb, Lauren Hall, Ayesha McGowan, and Amber Pierce will share specific challenges they've faced, how they overcame them, and how you can apply what they've learned in your own life. Small-group breakout sessions will address topics specific to tackling the Mike Nosco Memorial Ride (MNMR).
All ages and levels of experience are welcome!
If you've done the MNMR before, you know what an incredible, affirming experience of community it is. If you haven't, we are here to help you tackle the challenge: from discussing strategy at our Ladies' Night, to joining you on the ride as we all support this year's recipients. Registration for the NAA-MNMR Ladies' Night does not include registration for MNMR. Click here to register for MNMR. You are welcome to join us for Ladies' Night without doing the MNMR, but we hope you will consider joining us for the ride as well! (More details below.)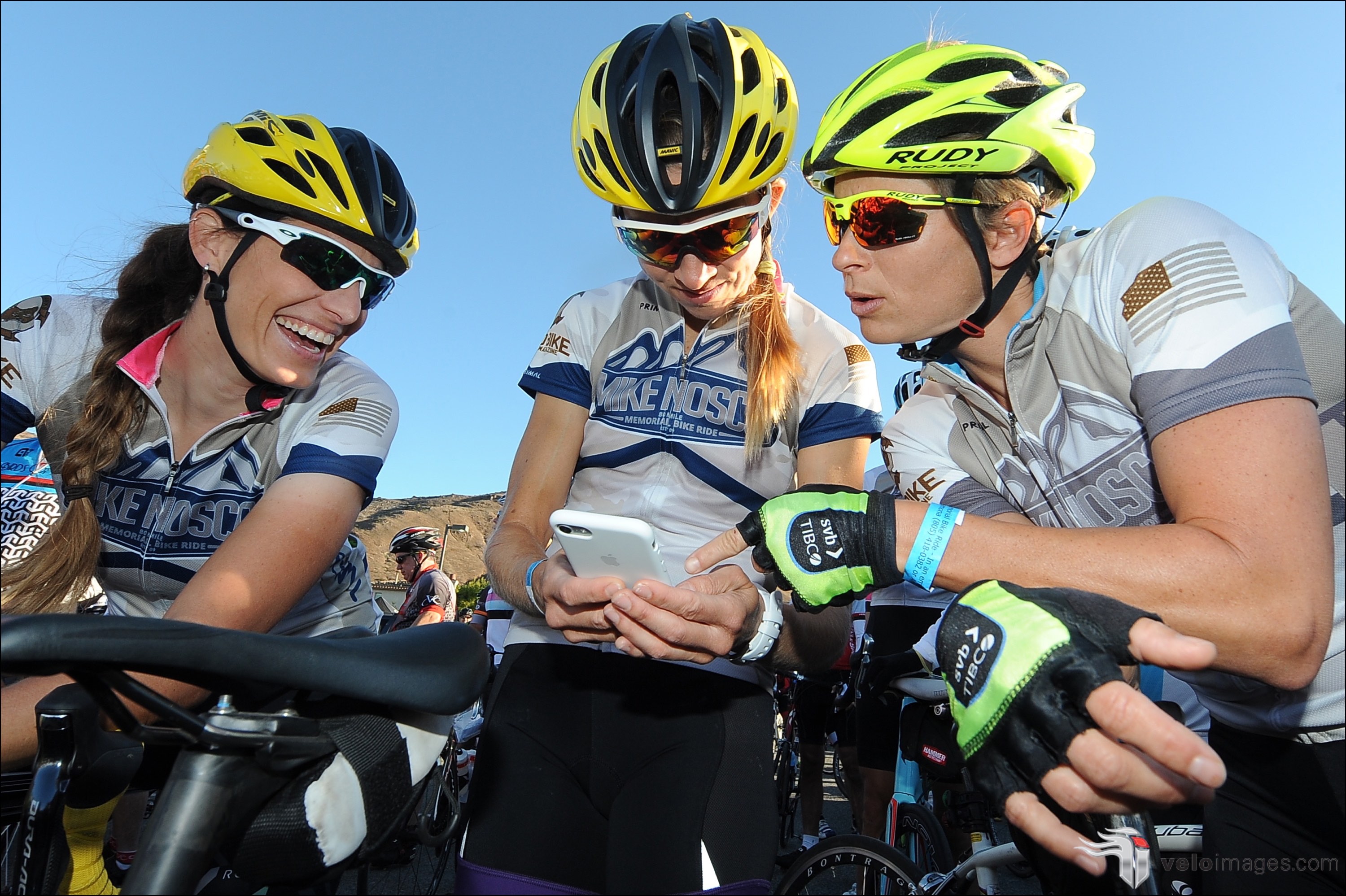 Registration and Donations
We ask a minimum donation of $25 per person to register for Ladies' Night. You can choose to register with a higher donation amount if you wish: $45, $75, $100 or $200 (see Tickets). All donations will be processed by NAA, a registered non-profit organization under IRS tax code 501(c)(3) with tax ID 47-1463617. When you register online, you'll get a gift bag and one raffle ticket. Additional raffle tickets will be available at the venue for donations of $5 each. NAA will donate part of the net proceeds from Ladies' Night to the Michael P. Nosco Foundation.
NAA-MNMR Ladies' Night
5:45pm - Check-in and registration
6:30pm - Mentor presentations
7:30pm - (break)
7:45pm - Breakout sessions
8:45pm - Raffle
9:00pm - End
We will provide wine (must be 21 to consume alcohol), non-alcoholic beverages, light snacks and hors-d'oevres. Dress casually and comfortably; it's just us ladies!
Mike Nosco Memorial Ride
Friday November 3rd
The purpose of the annual NAA-MNMR women's clinics has always been to empower more women to take on the challenge of the annual Mike Nosco Memorial Ride. MNMR supports local families and individuals facing life-threatening illness and is one of the most well-known and moving community rides in the country. The ride raises money for the Michael P. Nosco Foundation, which in turn provides financial relief to each year's recipient individuals and families. The courses (shorter courses and full course) are both beautiful and challenging, and the goal of our NAA-MNMR women's clinics is to support more women to accomplish this feat and in doing so, to help raise money for the Michael P. Nosco Foundation. For more information about the foundation and the ride, click here.
Register for the Mike Nosco Memorial Ride
Date and Time
Location
Refund Policy
Refunds up to 7 days before event