Description
The Network of Networks (N2) Regional Meeting is an opportunity to learn about the latest developments related to N2 (SOPs, tools) and clinical research in Canada and to network with N2 members, regulators, and stakeholders.
Personnel from Health Canada's Office of Clinical Trials and the Clinical Trial Compliance Program will present the following:
An introduction to

ICH E17 Multi-regional Clinical Trials

;

Inspections in Canada; and

An introduction to using Guide 100 to comply with the Canadian regulatory framework.
The event will also include an overview of the addenda to ICH E6 (R2) Good Clinical Practice, N2 Updates and the BC Provincial Membership.
The event will be opened by PHCRI's new Vice President, Dr. Darryl Knight, and is open to anyone but it is recommended that attendees be involved in clinical research. The entire workshop will be available via video conference to anyone with UBC Faculty of Medicine videoconferencing capabilities. Specific locations to be determined.
Registration required by May 6.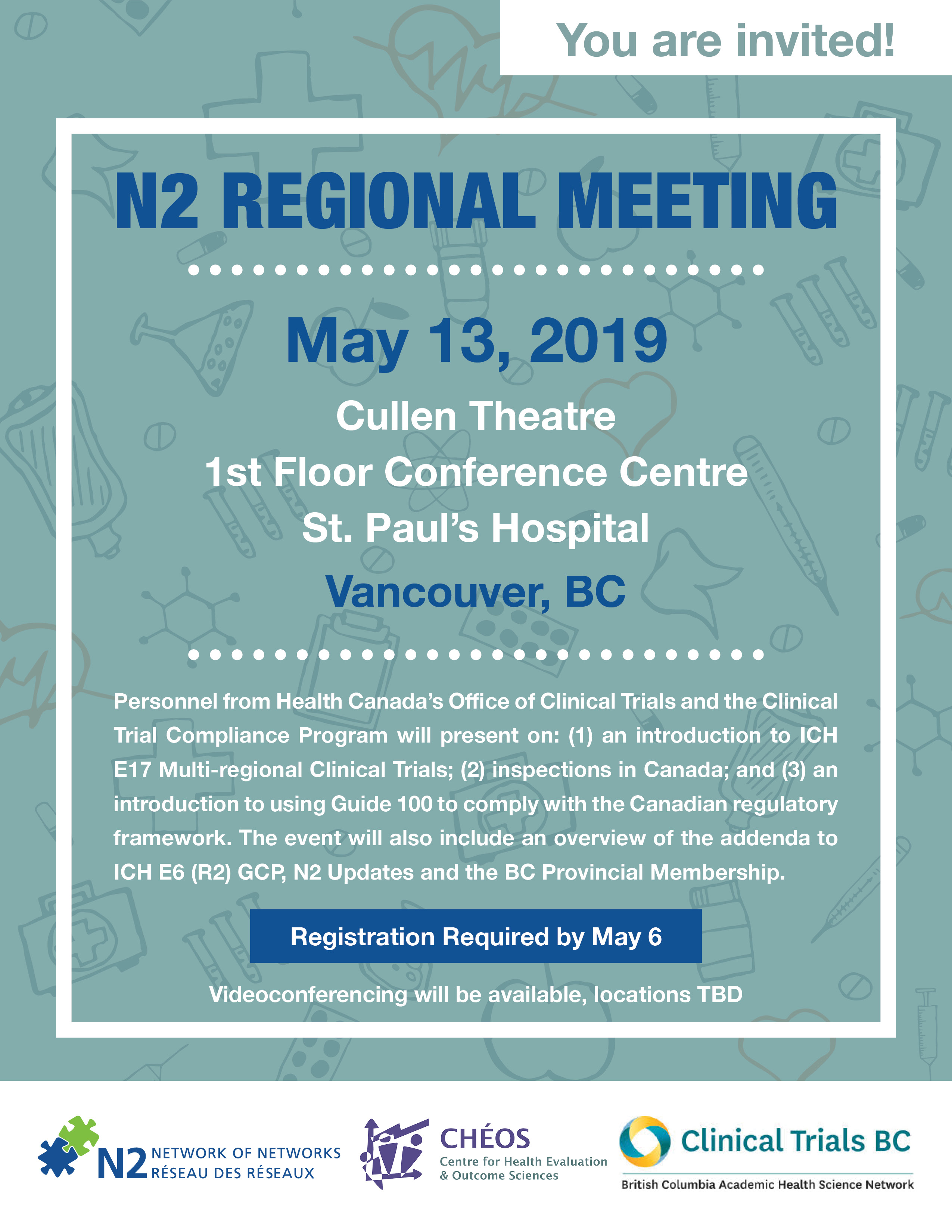 N2 maintains a provincial membership agreement with the British Columbia Academic Health Science Network (BC AHSN). Through one of BC AHSN's units, Clinical Trials BC, researchers have province-wide access to best-in-class tools and resources from N2, focusing on enhancing clinical research capability and capacity.