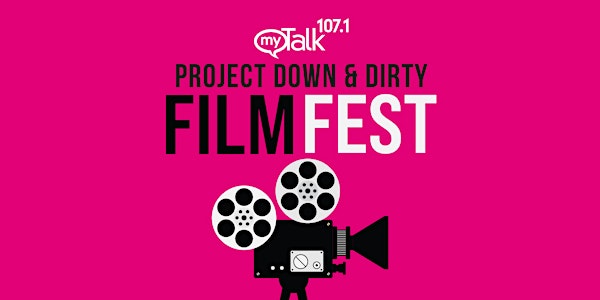 myTalk 107.1's Project Down & Dirty Film Fest - Online Streaming
myTalk Project Down & Dirty: Film Fest Online Streaming
Refund Policy
Contact the organizer to request a refund.
Eventbrite's fee is nonrefundable.
About this event
Project Down & Dirty: Film Fest
Online Streaming
Streaming Tickets - $10
Ticket holders will be sent a link* to stream the compilation of the Project Down & Dirt: Film Fest shorts from each show, plus the extra reel of bloopers and behind-the-scenes footage!
*This link won't be available until Monday evening, October 3. Ticket holders will be contacted with viewing information on Monday.
**This is not a live streamed event on Friday; it is a video link that will include the films the myTalk shows created with their directors, and some extra footage.
Project Down & Dirty is myTalk 107.1's award-winning reality-show-on-the-radio that has raised almost $900,000 for Twin Cities charities over the past 12 years.
This year it is time for….Project Down & Dirty: Film Fest!
Like MTV's "The Real World" tagline…this year, we'll see what happens when "people stop being polite and start getting reel."
Yes – reel.
All myTalk hosts will work together and broadcast together while each show writes, acts, shoots and produces a short comedy film.
All four films will be shown – film fest-style in three theaters at Showplace Icon Theaters at The West End on September 30th.
Every year we actually DO find out what happens when our hosts stop being polite (were they ever?) and start getting real.
Why do Project Down & Dirty year after year? To help fundraise for our community of course!
This year we are raising money for these four amazing charity partners:
Twin Cities Film Fest - Team Jason & Alexis, Directed by Adrian Wilson
Face to Face - Team Donna & Steve, Directed by Justin and Kristin Schaack
One Heartland - Team Colleen & Bradley, Directed by CJ Renner
Alexandra House - Team Lori & Julia, Directed by Vanessa Powers
More details about myTalk 107.1 Project Down & Dirty found here!