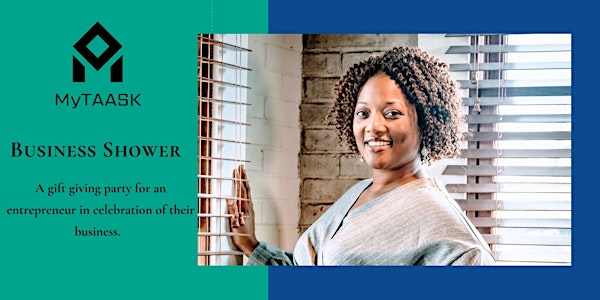 MyTAASK Business Shower
A business shower is a gift giving party held for an entrepreneur in celebration of their business - Guest of Honor, Founder DeDe Sanogo
When and where
Location
Exchange 202 202 Government Street Mobile, AL 36602
About this event
No, not a baby but a "Birthing Opportunity!" Similar to a Baby or Bridal shower, a business shower helps when friends and family purchases gifts or items for the expected launch of a new business.
MyTAASK was originally called Panoptic Project Solutions back in the Fall of 2017 born from the mind of a project management expert, Founder & CEO Thkisha "DeDe" Sanogo. At the time, DeDe felt really frustrated with a term she coined called the "Perception of Productivity." In her work life, she noticed a major disconnect between the transfer of knowledge across generations. In her personal life, she was finding it hard to manage three kids, a husband and time for herself. She thought - What if I took my expertise in project management, my love of sharing and combine it with some super dope technology to help people live their best lives? The mission of MyTAASK is to streamline the process of knowledge transfer through curated experiences so that people can live more productive and efficient lives.
Friends, Family, Entrepreneurs, and Business Owners will enjoy:
Get a sneak peek of the MyTAASK BETA application and learn how to become Contributing Founder.
Hear a word of motivation from Maven of Honor Khalilah V. Burton.
Pitch your business idea for a chance to Win a Cash Prize!!!
Meet new people and promote your business.
Become and brand ambassador for MyTAASK.
Hangout at the coolest Co-Working space Exchange 202.
Have so much fun!!!
Tickets are FREE but limited so don't hesitate to grab your seat today.
MyTAASK is registered at https://businessgiftregistry.com/giftregistry/?giftregistry_id=21 Please sponsor a gift to help us get reach our next milestone.
Note: You must have a ticket to enter into the pitch competition.