Description
Ayiba is curating a space for African and Caribbean artistic expression during Toronto's foremost art event, Nuit Blanche. Join us for an intimate evening of live music, signature cocktails, delicious snacks, art, fashion, and culture within a creatively immersive experience that will transport you to your dream tropical destination as we re-live Africa in the 70's with our ICONIC AFRICA theme.
EVENT DETAILS
4PM: Cocktails and Conversation with Tina Mbachu and Komi Olaf
6PM: Fashion Showcase featuring Zoba Martin x Vlisco
Art Auction of commissioned pieces from Ayok'a by Natasha Lisa and Adekunle Adeleke
7PM: Live Musical Performances, Insta-games (with prizes)
8PM: Dance Party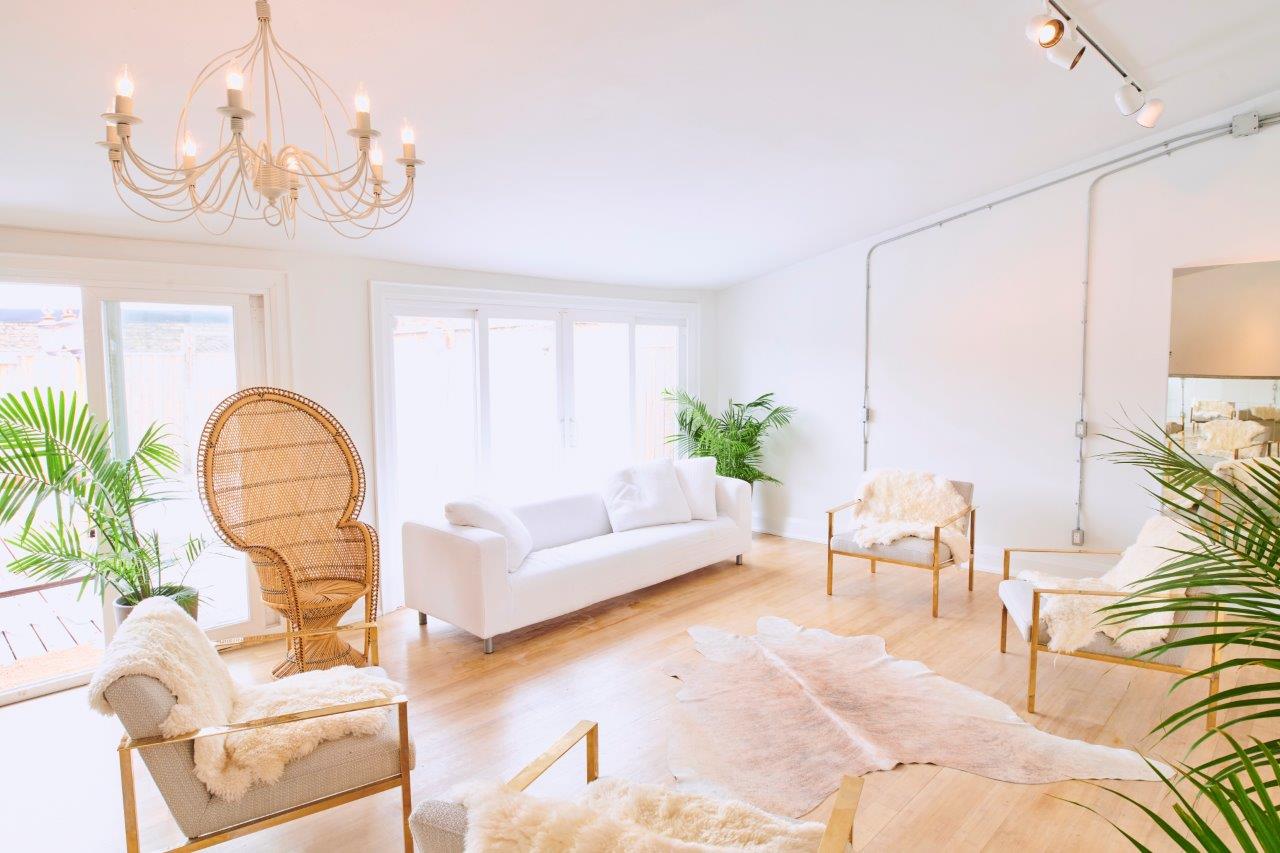 DRESS CODE
Dress up in your favourite African attire or
Give us retro vibes from the 70's
DETAILS
Cash bar onsite, food available, vendors will be selling - BRING CASH!
Tickets will be $30 at the door. BUY TODAY!
ABOUT US
The Ayiba team lives across three time zones from Johannesburg to Paris and New York City. As our global community grows, we are taking our editorial experience offline with events in our most popular cities.
We are back in Toronto for another extraordinary experience! Don't miss it.
This event is sponsored, in part, by Vlisco Netherlands B.V.
Email team@ayibamagazine.com with questions. Follow @ayibamag on IG #mystiqueAfrique18 #iconicAyiba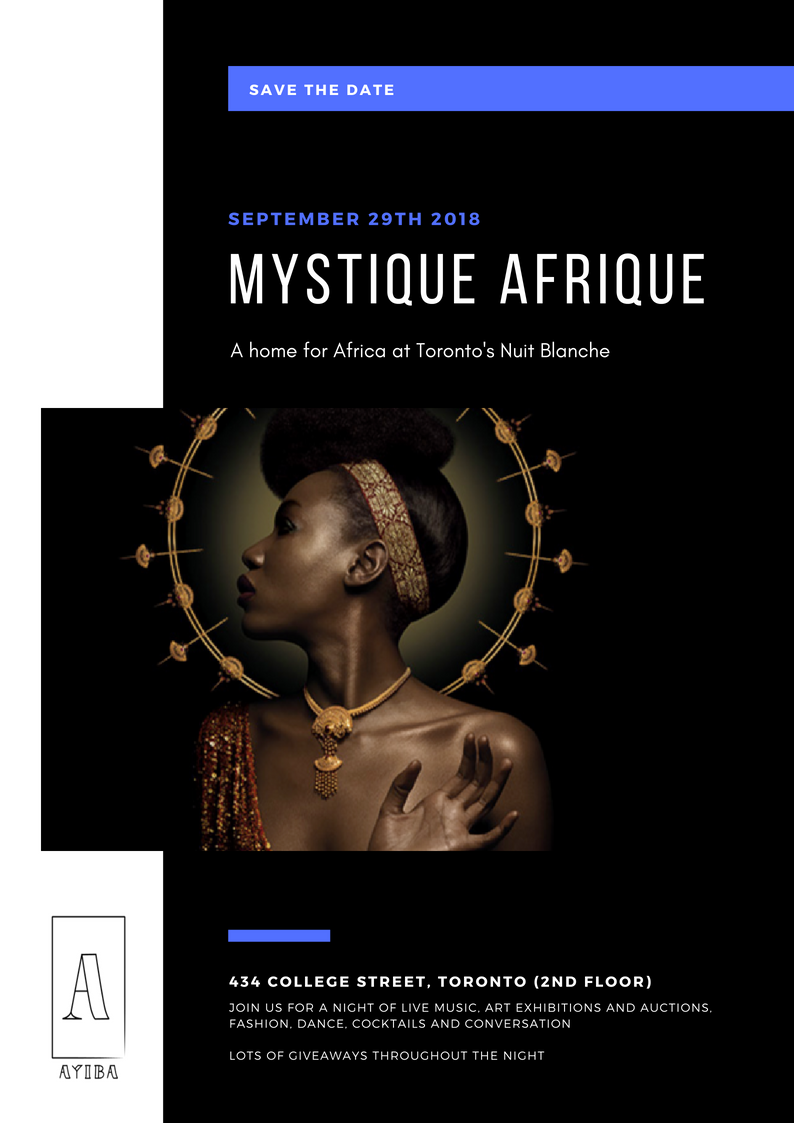 This is not an official Nuit Blanche event, nor is it affiliate with Nuit Blanche in anyway. It is simply a private event being hosted on the same day. We encourage our guests to go to official Nuit Blanche exhibits after.