Description
Enjoy cocktails and hors d'oeuvre in the renovated space at 162 Russell Avenue, overlooking Rockport Harbor.
Mystify your senses with a variety of visual and sensory experiences. Let us introduce you to more of what happens at Maine Media… including red-carpet photo portraits, historic processes, and video displays.
One of the highlights of the evening is slight-of-hand performed by a special guest, accomplished magician and professor of philosophy of perception, Jason Leddington.
We are excited to offer the chance to win an original Joyce Tenneson large-format 20 x 24 polaroid! Purchase a raffle ticket for $100 and you'll have a 1 in 120 chance to win the original polaroid valued at $12,000.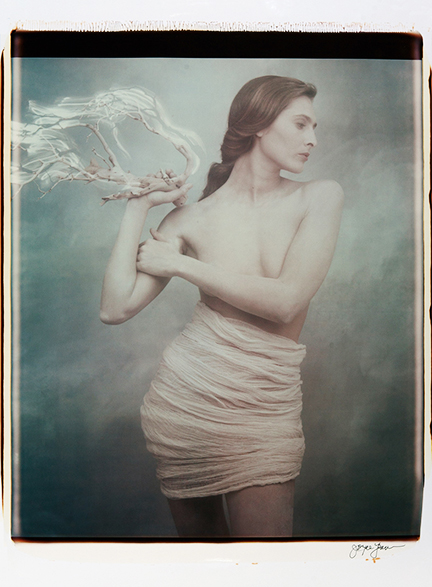 Art for sale has been generously donated by some of the following creative minds: Jim Abbott • Charles Townsend Adams • Cindy Beams • Richard Blanco • Linnea Brotz • Susan Burnstine • Arduina Caponigro • J.P. Caponigro • Paul Caponigro • Keith Carter • Ashley Craig • Eliot Dudik • Elizabeth Greenberg • Brenton Hamilton • Cig Harvey • Jeannie Hutchins • Connie Imboden • Lynn Karlin • Alec Kaus • Jack Kennedy • Skip Klein • Amy Lowry• Christine Moriello • Arthur Meyerson • Jim Nickelson • Celeste Pelletier • Nina Poole • Peter Ralston • Ni Rong • Craig Stevens • Sal Taylor Kydd • Joyce Tenneson • Erin Tokarz • Harrison Walker • Meg Weston • Lee Anne White • Michael Zide •
Silent auction experiences include: portfolio reviews by distinguished Maine Media faculty, a one-on-one night sky tutorial, a weekend in the White Mountains, a week in mid coast Maine, a portrait session with Cig Harvey, and much, much more.
The raffle, along with silent auction experiences, will be announced at 7:15 p.m.
PLEASE NOTE: Parking in Rockport center is extremely limited. We ask all guests to park at the Maine Media campus at 70 Camden Street in Rockport. Maine Media will provide shuttle transportation to and from 162 Russell Ave, running continuously throughout the evening.