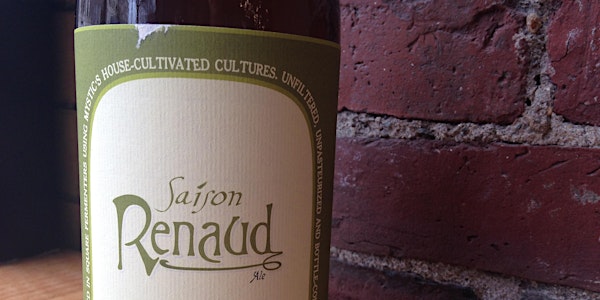 Mystic Brewery + Saison Renaud Beer Launch
When and where
Location
Clover Food Lab 1075 Cambridge Street Cambridge, MA 02139
Description
Mystic Brewery is landing at Clover! We will be launching their "Saison Renaud" on April 7th at CloverHUB in East Cambridge.
Fermented with Mystic Brewery's longest continuously cultured strain, the Saison Renaud features a dry finish with white pepper and clove notes, and a grassy, herbal character.
This "beer of the people" was produced on Belgium farmsteads to keep workers hydrated when beer was a safer option than groundwater. It's said that when French settlers couldn't grow grapes in Belgium, they used their red wine yeast to make beer instead.
Join us to meet members of the Mystic Brewery team! The first 20 people to buy tickets will receive a free gift.
$5.50/glass, plus snacks, music, and the full Clover menu.