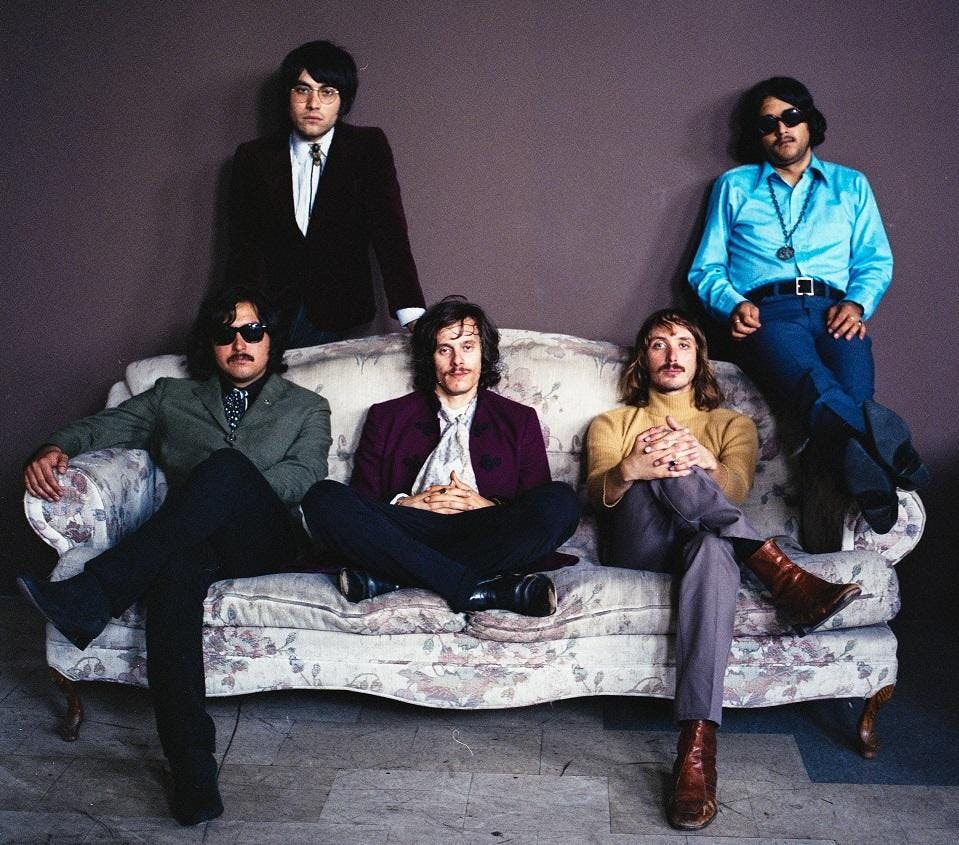 About this Event
$12 (ADV), $15 // 21+
----------
MYSTIC BRAVES might be rooted in the psychedelic scene of the 1960s, but the band's moment is happening right now. Based in Echo Park, the BRAVES — who are signed to influential indie label Lolipop Records — are at the forefront of a white-hot garage band revival, and when the band isn't selling out shows across the country, they're playing alongside legendary groups like The Zombies and Brian Jonestown Massacre or providing the soundtrack for can't-miss fashion events like Saint Laurent Paris' Spring-Summer 2015 collection. While the group — made up of Julian Ducatenzeiler on guitar and vocals, Tony Malacara on bass and vocals, Shane Stotsenberg on guitar and vocals, Cameron Gartung on drums and Ignacio Gonzalez on organ and tambourine — isn't straying far from what Ducatenzeiler calls "a blend of influence and sound that is unprecedented in contemporary music".
Channeling the sounds of 1960s psychedelic beats, Los Angeles-based five-piece THE CREATION FACTORY isn't just making music—"we're capturing the sort of sounds that people don't hear anymore," says front man Shane Stots—it's creating an experience. With their outright rebellious demeanor and old-school swagger, these boys play the part, look the part and down right even smell the part. Relive the golden years with THE CREATION FACTORY as they take you back to the tripped out love-fueled era of the 60s and beyond. 
With a love of surfer rock, psychedelia, spaghetti western films, and rock and roll, LOS GOLD FIRES create what they call 'Mid-Western. The band organizes their shows with community in mind. Hosting them in venues centered around the local art scene in the Pilsen neighborhood of Chicago. Featuring painters, photographers and performing artists. The cover art for their three-part EP project, 'Mid-Western', is all done by the legendary Mexican painter Jose Piña Moralez who you can still find on 18th St., teaching classes to the neighborhood's youth. Consisting of Edgar Elio Diaz (vocals), Siul Esoj Reynoso (guitar), Mark Rendon (guitar), Cristobal David Mora (drums) and Alexander Sanchez (bass), LOS GOLD FIRES are here to reveal the truth.