About this Event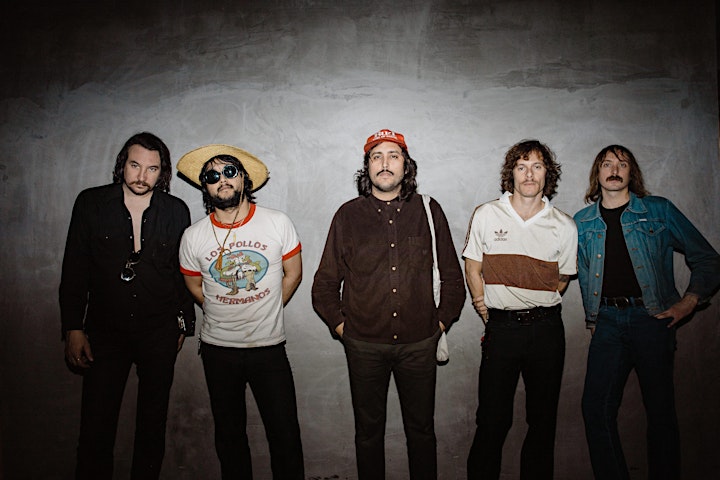 Mystic Braves
Mystic Braves' might be rooted in the psychedelic scene of the 1960s, but the band's moment is happening right now.
Based in Echo Park, Los Angeles—home of a white-hot garage band revival of which the Braves are at the forefront—this five-piece musical sensation started out as a hobby, but for the musicians involved has become much more.
And while the group—made up of Julian Ducatenzeiler on guitar and vocals, Tony Malacara on bass and vocals, Shane Stotsenberg on guitar and vocals, Cameron Gartung on drums and Ignacio Gonzalez on organ and tambourine—isn't straying far from what Ducatenzeiler describes as a "a blend of influence and sound that is unprecedented in contemporary music," there are certainly some changes afoot.
"These new songs are along the same lines as what we've been doing, but we've elevated the songwriting," Ducatenzeiler says. "We've always been a pop-structured psych band and we're continuing along those lines, but we're trying some new things out as well."
Indeed, the group is experimenting with more exotic instruments on this album such as a Mellotron keyboard, sitar, etc., and is building a library of new songs to show off its invigorating style not only in the studio but at a series of big-ticket festivals including Burgerama, Desert Days and the Austin Psych Fest as well as a can't-miss Saturday night show at the legendary West Hollywood rock club The Troubadour on June 13.
It's quite a long way from how the group began. "We had no idea when we started that we'd come as far as we have," Ducatenzeiler says. "But from the moment we put our demos online, people were responding to them."
It was the song "Trippin' Like I Do"—and the charmingly beachy video that accompanied it—released in 2013, that first got the band noticed.
It also didn't hurt that the Echo Park studio the band used would become home to the influential indie label Lolipop Records. Mystic Braves were the first band recorded at Lolipop, and out of this collaboration, a psych pop revival was created.
Since those early days, Mystic Braves have gone on to release two full-length records—both recorded at Lolipop—and a single and have played extensively to ever-increasing crowds in Southern California and beyond. And that goodwill their first songs garnered has never gone away.
"That was a good sign that this was all going somewhere,"
Ducatenzeiler says, "And that playing in this band is definitely what we need to be doing."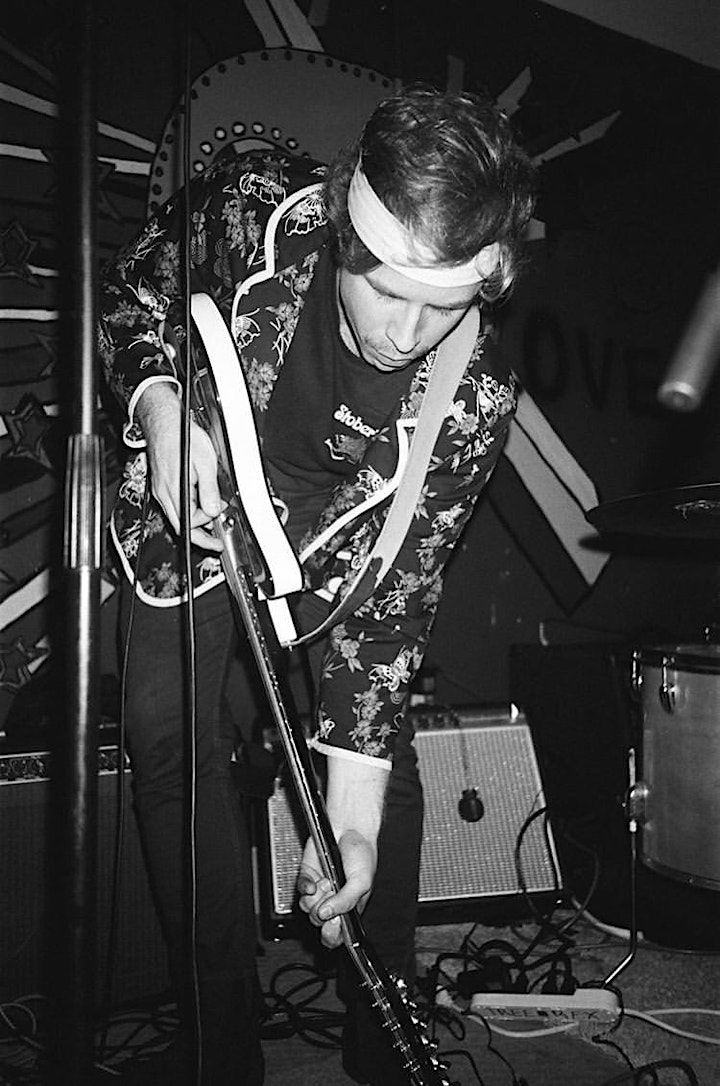 David Turel
David Turel is a psychedelic rock musician out of Lansing, MI. He writes and records all of his sounds using a DIY studio in his home or on a secluded coastline of Lake Huron. His debut EP, "Wavelengths" was released in the early months of 2019 and featured an introspective look on change and growth with an overarching theme of nostalgia. He followed up the 2019 release with 2 singles in support of his first full-length record, "Reflections."
Any ticket suspected of being purchased for the sole purpose of reselling can be canceled at the discretion of EXIT/IN and/or Eventbrite. The maximum number of tickets available per purchase for each event is the maximum number permitted per customer. Your name, credit card, address, and email address will be verified. EXIT/IN and/or Eventbrite reserve the right to cancel any orders in excess of the stated ticket limit.
Lineups and times are subject to change.
Valid government-issued photo ID required for entry.
Tickets available at the door (if not sold out).
No re-entry. No refunds - No exceptions.
Performers
Date and Time
Location
Refund Policy