Event Information
Location
Malone AirCharter Inc
746 Wright Brothers Drive
Jacksonville, FL 32225
Description
CIL Jacksonville is closely mirroring the Centers for Disease Control and the World Health Organization's recommendations regarding the novel coronavirus (COVID-19). The wellbeing of our guests is of paramount importance. Because of the social gathering restrictions, MTSP will be postponed. Further, information on a make update will follow in the next few weeks. If you have any questions please contact alewis@ciljacksonville.org
ABOUT THE EVENT
THEME: Una Noche en España | A Night in Spain
Your ticket includes a chance to win one of THREE MYSTERY TRIPS!
The Mystery Trip Suitcase party is an annual event benefiting people living with disabilities who are served by CIL Jacksonville. The event is held in the beautiful Malone AirCharter airplane hangar at Craig Airfield. Those who attend enjoy dinner, music and a live and silent auction featuring exclusive entertainment, dining and travel prizes.
This event is unique. Each person who attends receives the chance to win a fly-away, drive-away or boat-away to mystery dinner locations from the venue!
5:00 pm to 6:00 pm VIP Cocktail Hour
6:00 pm to 10:00 pm Main Event
*Attire: Semi-Formal Spain Influenced*
Contact Aaron Lewis at (904) 399-8484 or Alewis@ciljacksonville.org for sponsorship information.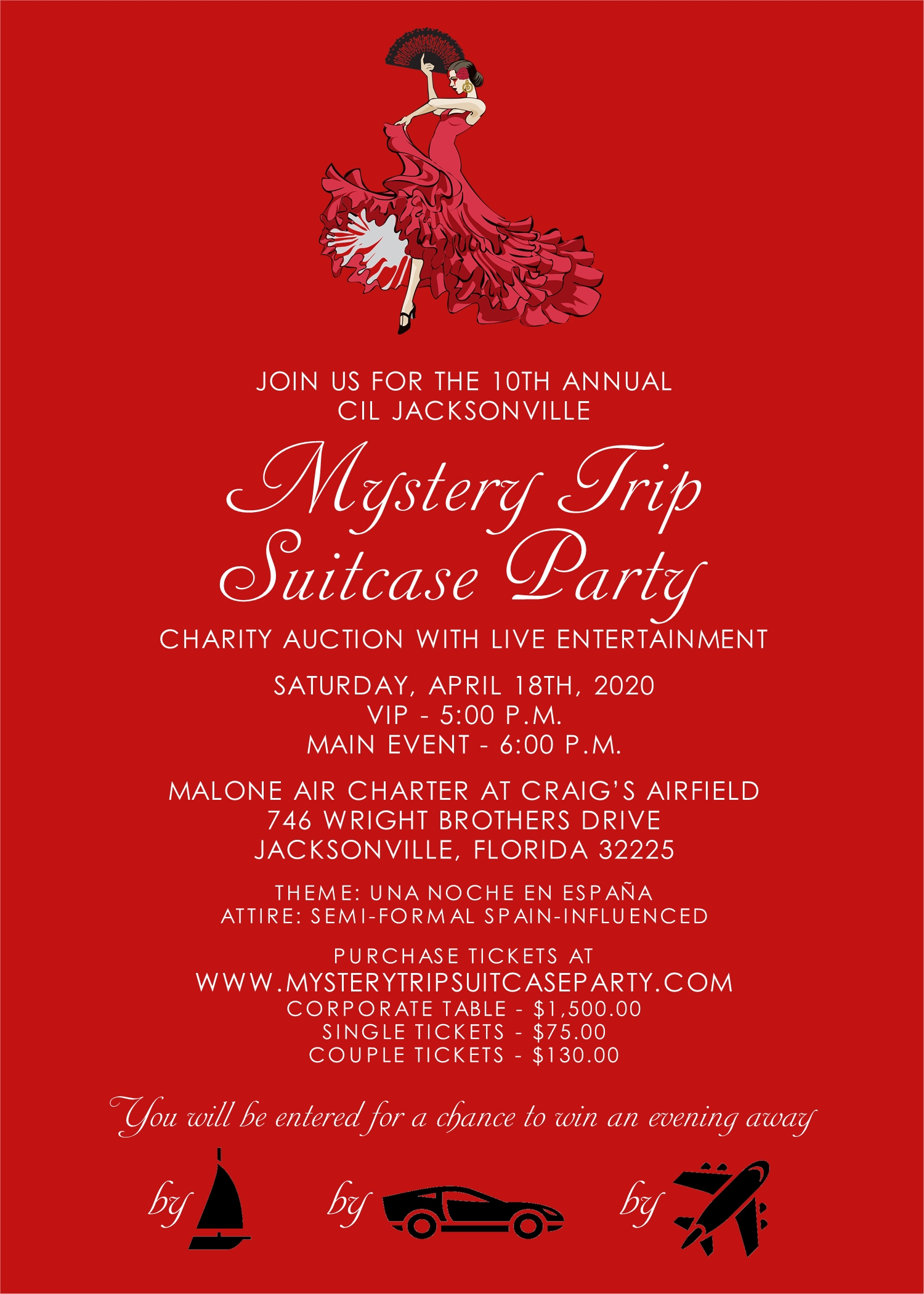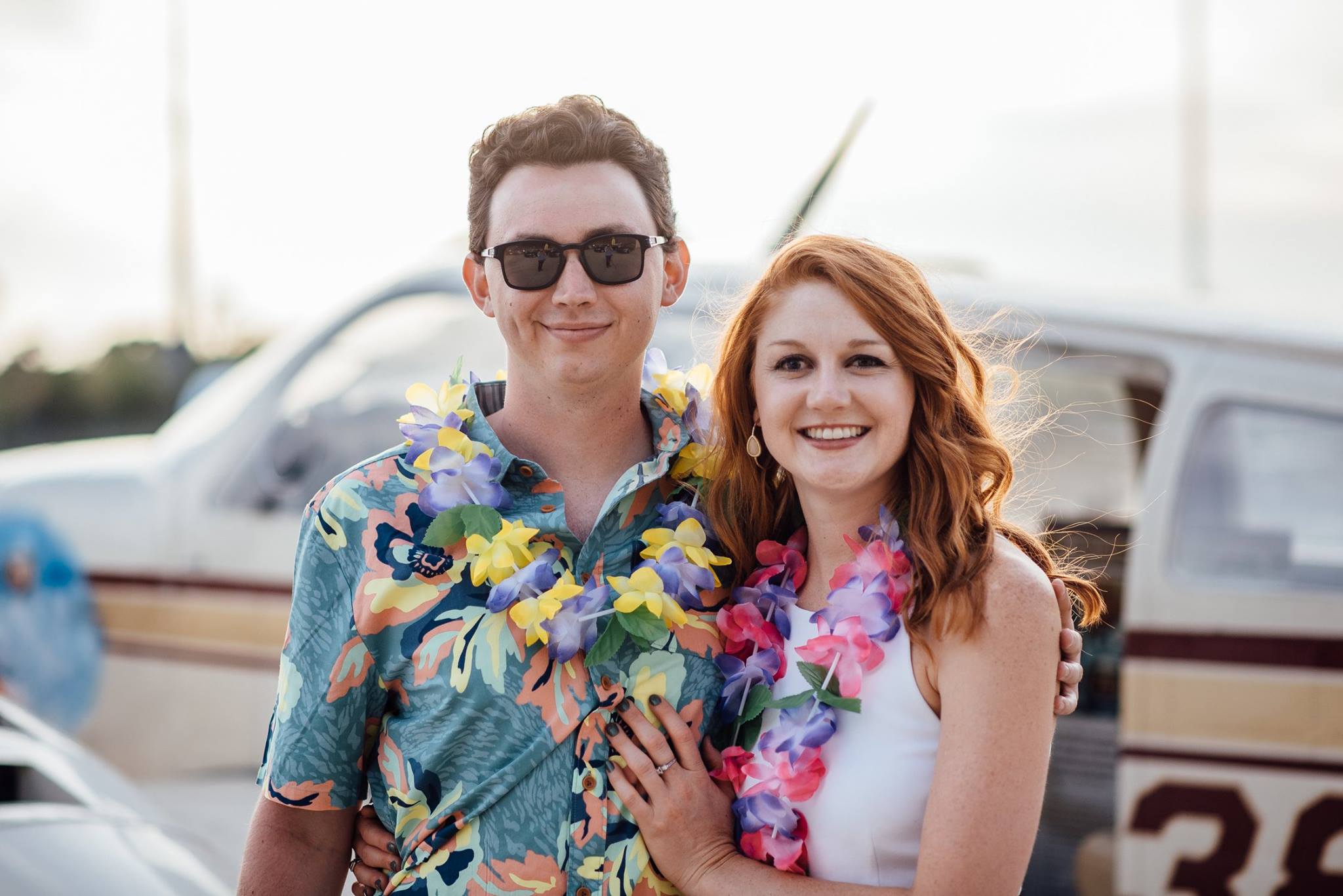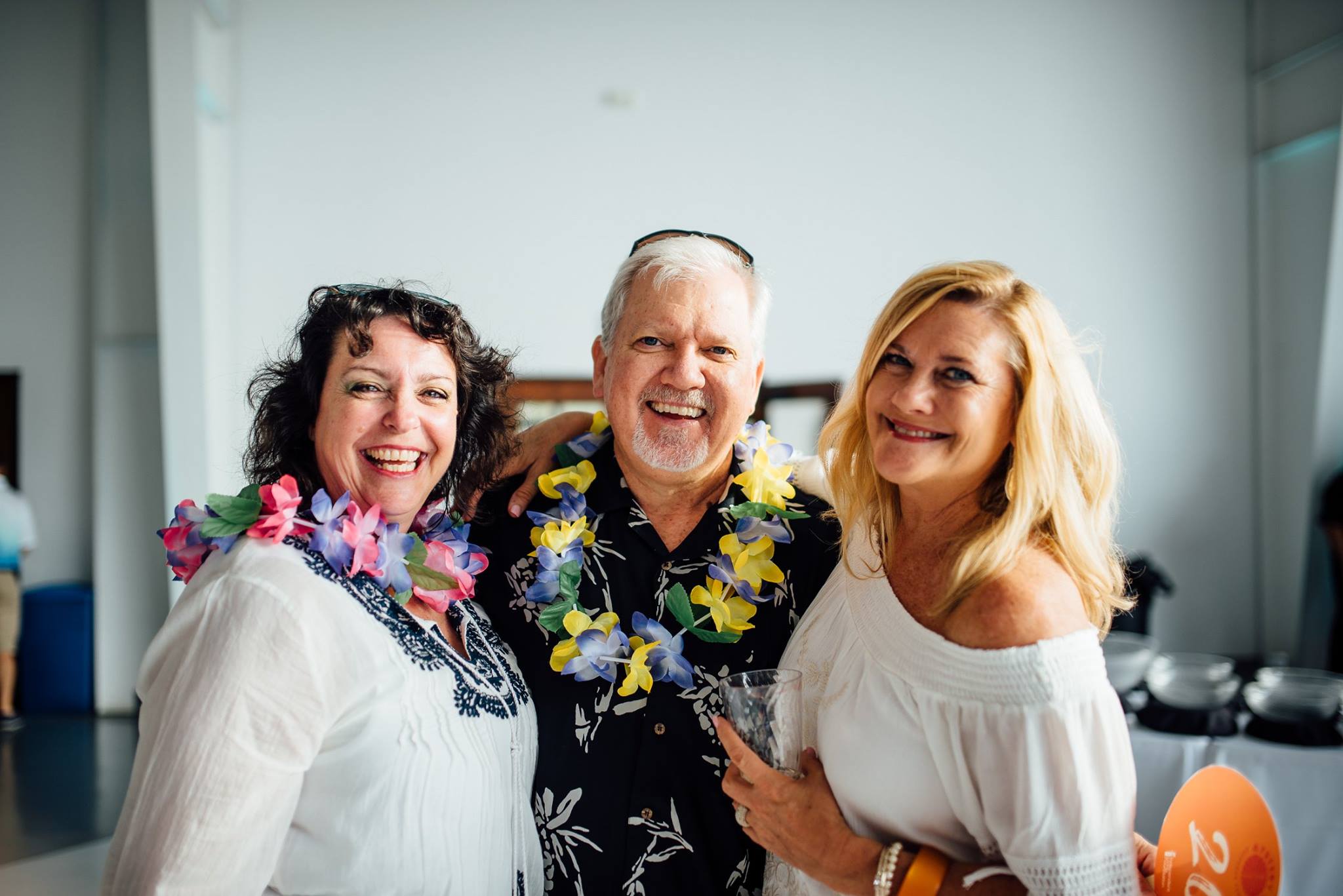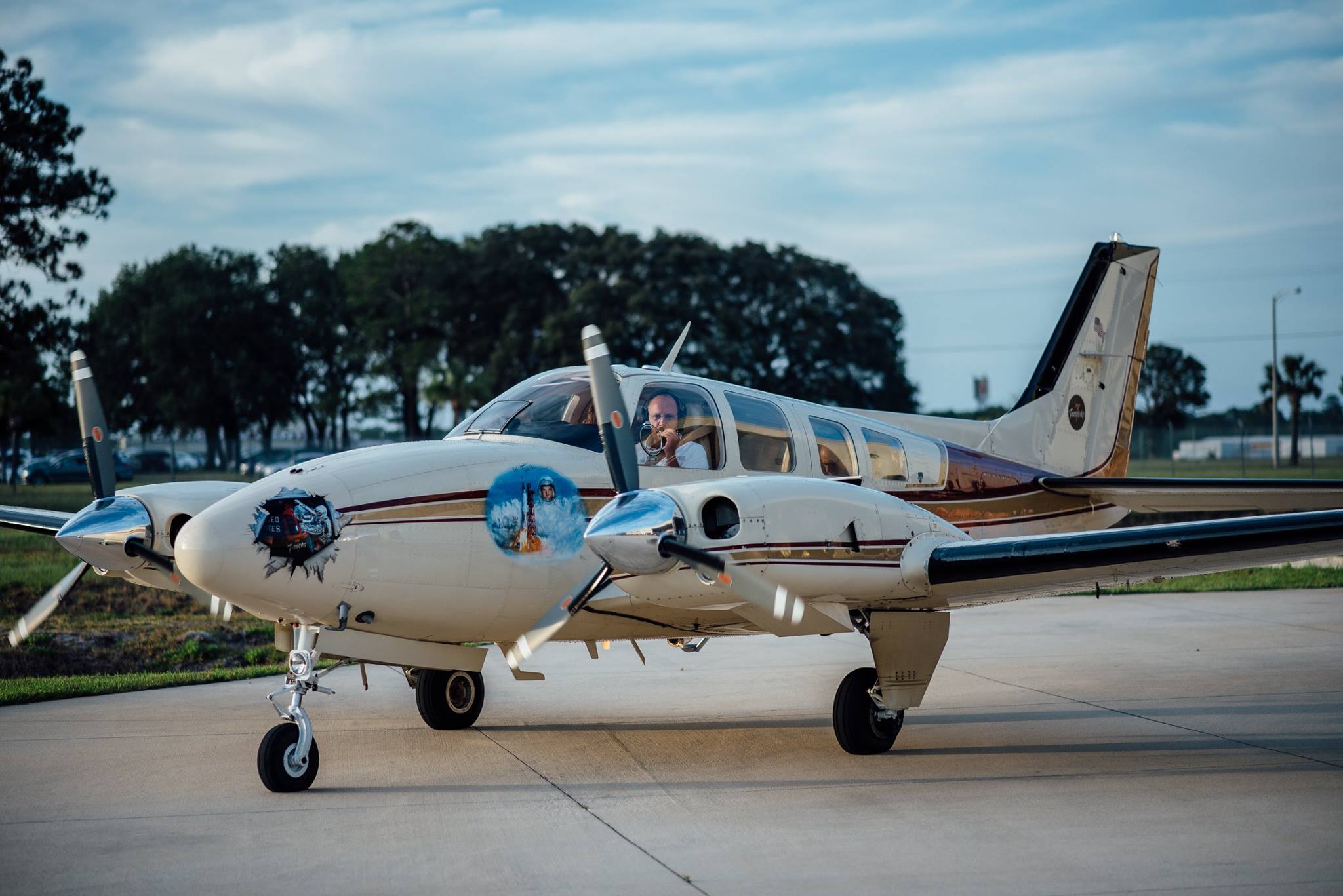 Date and time
Location
Malone AirCharter Inc
746 Wright Brothers Drive
Jacksonville, FL 32225