About this Event
Mystery Skulls is really the nom de plume of Los Angeles-based electronic artist Luis Dubuc. Formerly from Dallas, Texas, Dubuc sounds like Prince fronting Daft Punk, mixing his inspirations of '90's R&B and New Jack Swing with EDM music and futuristic sounds. Beyond Mystery Skulls, Dubuc is an active songwriter, producer and remixer, working with a wide range of genres and styles.
http://mysteryskulls.tumblr.com/
Snowblood is M u l t i D i m e n s i o n a l, H i g h C o n t r a s t, I n t e r G a l a c t i c S o n g s t r e s s D e P o p.
http://snowblood.bandcamp.com/
*Orders place for the sole purpose of resale will be cancelled. Orders exceeding the 6 ticket limit subject to cancellation.*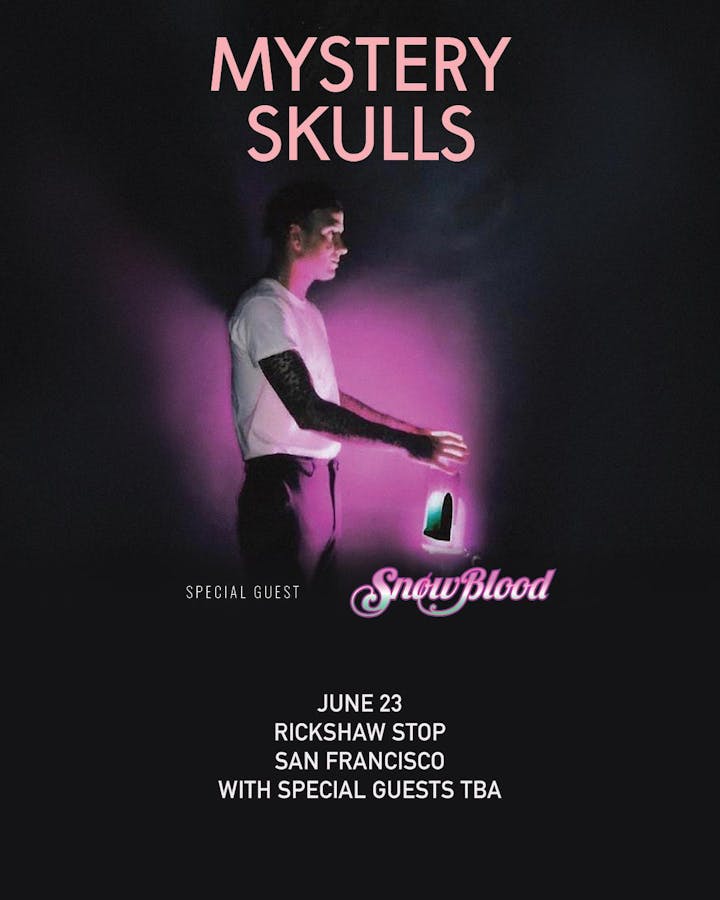 Performers
Date and Time
Location
Refund Policy