Location
Chicago Design Museum
Block 37
108 N State St., 3rd floor
Chicago, IL 60602
Refund policy
Refunds up to 1 day before event
Sales Have Ended
Ticket sales have ended
Sorry, tickets for this event are all gone. Add your name to the waitlist, and I'll be in touch if any tickets get released.
Description
The Mystery League is teaming up with the Chicago Design Museum and the Chicago Playtest Society for a night of puzzles and play.
6p - 7p: Private access to the HEY! PLAY! exhibit.
7p - 9p: Playtest the new Mystery League puzzle game: The Unknown Islands.
9p - 9:30p: Socialize, drink, play more games.
The cost is $32 per person, which includes:
One ticket to play the The Unknown Islands.
Light snacks at every table.
Private access to play the HEY! PLAY! exhibit.
You'll also be able to pre-order either or both of these items, made by our friend Chef Aaron McKay:
Puzzle Cocktail, a double serving of a gin-based punch.
A Proper Pudding, chocolate ganache topped with whipped cream.

Select your choices at the bottom of the order form.
Dates
We're also holding this event on Thursday, February 8.
The Unknown Islands
The Unknown Islands is a two hour puzzle game, centered around a giant map of over 60 islands. Everything you need to play the game is packed into a locked backpack. You and your team are secret agents who must break into the bag and use the objects you find inside — a bottle, ancient coins, postcards, a newspaper, and a mysterious starfish-shaped computer — to solve the puzzles and find your way back to your secret agent meeting location. Five teams will be playing at once, independently, and each team will get to play the entire game, at their own pace.
This is a brand new game, and we're looking for a few more playthroughs before we call it done. We'll be on hand to observe gameplay and solicit your feedback afterwards.

HEY! PLAY!

Games in Modern Culture
HEY! PLAY! is the latest exhibit at the Chicago Design Museum. It showcases a fun collection of physical games, like a playground parachute game; screen-based games, like the multi-player Videoball; and hybrids like Spacebox. All games in the exhibit are interactive and playable.
Chicago Playtest Society
The Chicago Playtest Society is a new endeavor to connect game designers with local game players who want to playtest new games. This is our first event.
---
About Mystery League Puzzle Games
"I attended my first Mystery League event last night and it was so much fun - challenging, detailed, the story and puzzles were engaging. I'm new to town and it was a great way to meet new people, loved the atmosphere. Everyone was super friendly and the time flew by too fast. Loved it and will be back again!! Would recommend this to basically anyone who enjoys having fun :-)" -Dnice Nicole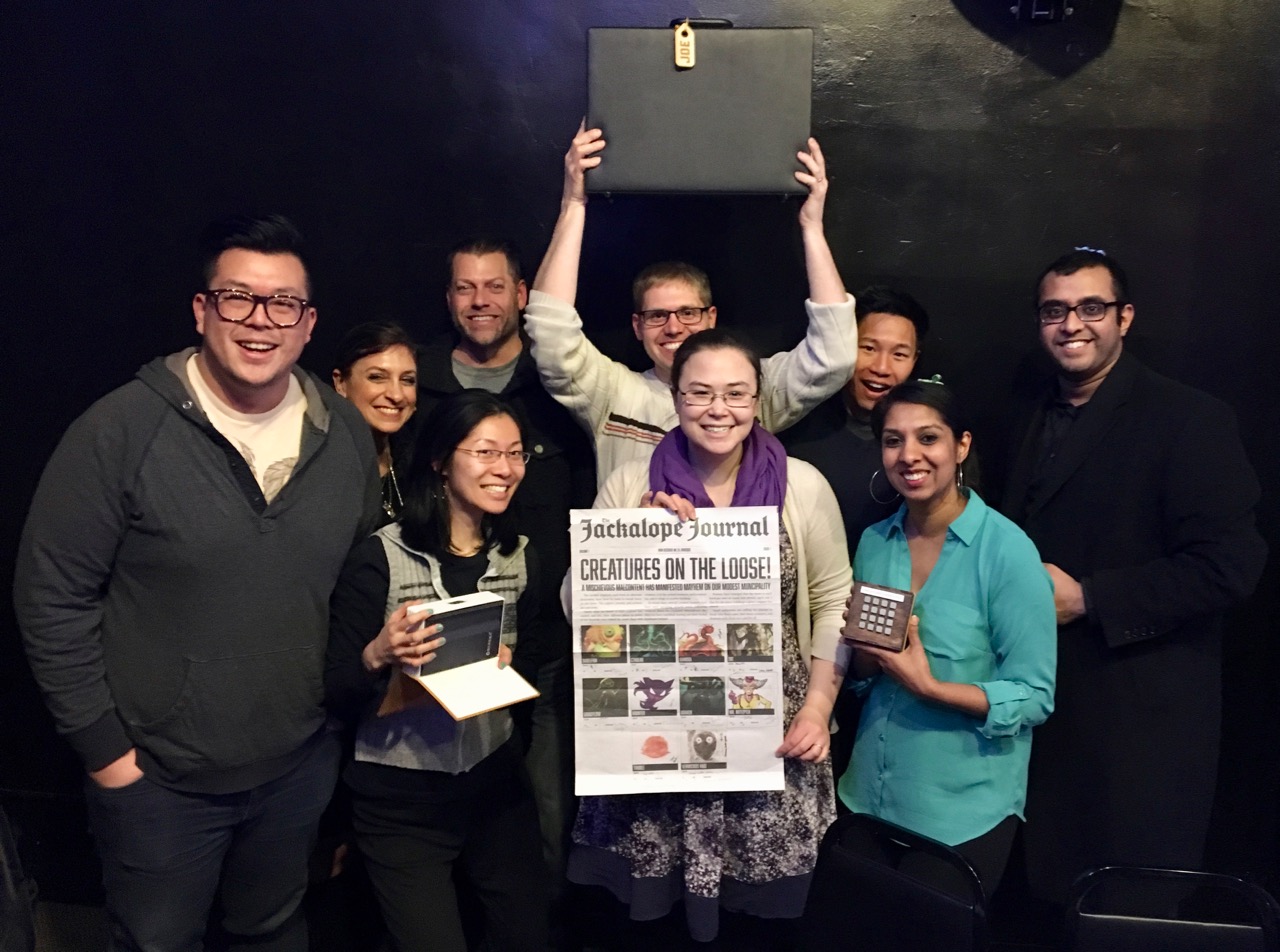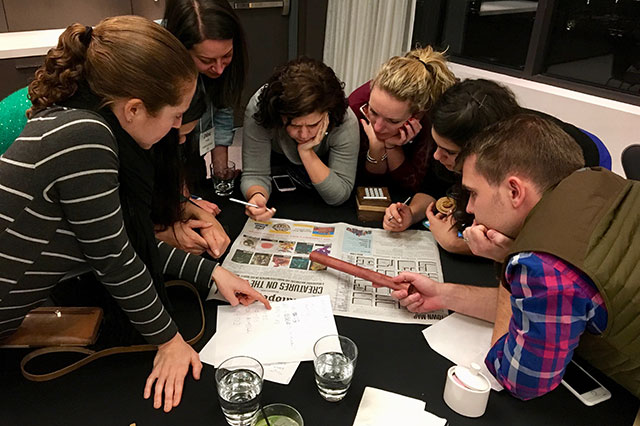 "The puzzles are expertly designed - definitely challenging, but totally satisfying when you crack them." –Joanna Grisinger
Find more reviews on our Facebook page.
Dinner options abound in Block 37. You're welcome to bring handheld food into the musem.
All ages are welcome. The game is best for 14-year-olds and older, though if you want to bring a younger child, we're fine with it as long as you are!
Questions? Email us at hello@mysteryleague.com.