The Mysteries to Die For Book Club led by Elsie Souza. Meets online via Zoom.
About this event
This month we are discussing When the Stars Go Dark by Paula McLain.
A fee of $35 is required for participation. This includes a copy of When The Stars Go Dark and the Zoom book club meeting. The book can be picked up curbside or in the store (We will send you an email when the book is ready for pickup). If you would like to have the book shipped to you via USMail, the cost is $40.50. All tickets include a copy of the book, tax, fees and the virtual event.
Complete the registration and we will get you the book before the meeting. The Zoom link will be sent prior to the book club meeting. After you have reserved your place, look for a confirmation via email.
About When the Stars Go Dark:
From the bestselling author of The Paris Wife comes an atmospheric novel of intertwined destinies and heart-wrenching suspense: A detective hiding away from the world. A series of disappearances that reach into her past. Can solving them help her heal?
Anna Hart is a seasoned missing persons detective in San Francisco with far too much knowledge of the darkest side of human nature. When tragedy strikes her personal life, Anna, desperate and numb, flees to the Northern California village of Mendocino to grieve. She lived there as a child with her beloved foster parents, and now she believes it might be the only place left for her. Yet the day she arrives, she learns that a local teenage girl has gone missing.
The crime feels frighteningly reminiscent of the most crucial time in Anna's childhood, when the unsolved murder of a young girl touched Mendocino and changed the community forever. As past and present collide, Anna realizes that she has been led to this moment. The most difficult lessons of her life have given her insight into how victims come into contact with violent predators. As Anna becomes obsessed with saving the missing girl, she must accept that true courage means getting out of her own way and learning to let others in.
Weaving together actual cases of missing persons, trauma theory, and a hint of the metaphysical, this propulsive and deeply affecting novel tells a story of fate, necessary redemption, and what it takes, when the worst happens, to reclaim our lives--and our faith in one another.
........................................................................................
Click here to go to the Bookstore1Sarasota website.
.......................................................................................
Registrants will be added to the Bookstore1Sarasota email list following the event and will begin to receive news about upcoming events and book recommendations. You can revoke your consent to receive emails at any time by using the Unsubscribe link found at the bottom of every email. We hope you will join us!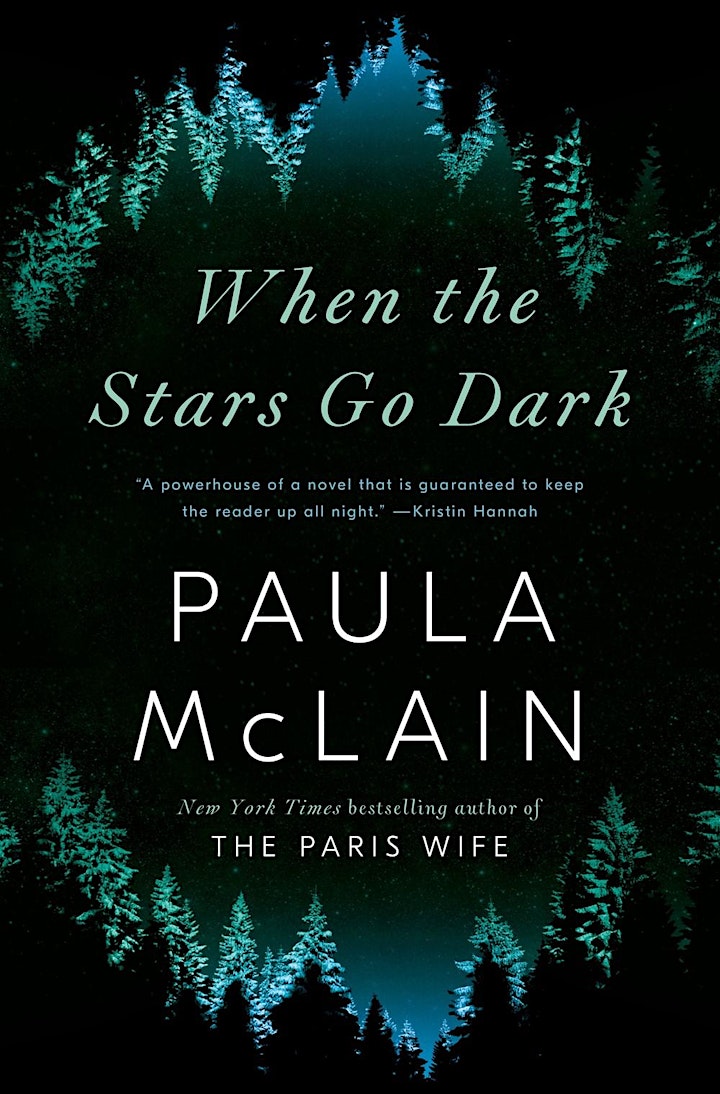 Organizer of Mysteries to Die For Book Club "When the Stars Go Dark" by Paula McLain