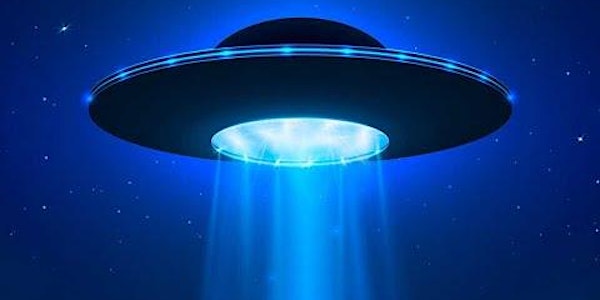 MYSTERIES OF SPACE & SKY: 2021
IT'S OFFICIAL: UFOs ARE REAL..JUST ASK THE U.S. NAVY! LEARN MORE ABOUT THIS ENIGMA & MEET TOP UFO EXPERTS AT THIS 1-DAY CONFERENCE!
When and where
Location
Bowie Elks Lodge No 2309 1506 Defense Hwy Gambrills, MD 21054
Refund Policy
Refunds up to 7 days before event
Eventbrite's fee is nonrefundable.
About this event
N O T E: NO ONLINE/EARLY BIRD TICKETS WILL BE SOLD AFTER NOON ON FRIDAY, NOV. 12. ANYONE WISHING TO ATTEND AFTER THAT TIME MUST PAY "AT THE DOOR" AT THE TIME OF THE CONFERENCE...DETAILS BELOW.
--------------------------------------------------------------------------------------
AFTER MISSING A YEAR BECAUSE OF COVID, MYSTERIES OF SPACE & SKY, ONE OF THE LONGEST RUNNING UFO CONFERENCES IN THE COUNTRY, RETURNS! THIS CONFERENCE OCCURS AROUND THE END OF ONE OF THE MOST SIGNIFICANT YEARS IN UFO HISTORY................NOT SOMETHING TO BE MISSED!!! THE USUAL DENIALS ABOUT THE EXISTENCE OF UFOs HAVE ENDED. AND THE PENTAGON IS FINALLY ADMTTING TO WHAT MANY HAVE KNOWN FOR DECADES..........NAMELY, THAT "THE PHENOMENON REPORTED IS SOMETHING REAL AND NOT VISIONARY OR FICTITOUS" (1947, GEN. NATHAN TWINING, USAF, FORMER CHAIRMAN OF THE JOINT CHIEFS OF STAFF) !!
ONE OF THE MOST COMPELLING CASES IN UFO HISTORY OCCURRED IN 1980 AT AN AMERICAN AIR FORCE BASE IN ENGLAND . WE ARE EXCITED TO BRING BACK THE MAN WHO WAS THE DEPUTY BASE COMMANDER OF RAF BENTWATERS AT THE TIME, COL. CHARLES HALT, USAF (RET.) , WHO WILL REVIEW AND UPDATE WHAT R E A L L Y HAPPENED IN THAT DARK FOREST IN DECEMBER OF 1980! THE BENTWATERS CASE WILL BE FURTHER ANALYZED BY AUTHOR JOHN STEIGER ("THE UFO TRILOGY..."), WHO CONSIDERS WHAT MIGHT HAPPEN IF A BOARD OF INQUIRY QUESTIONED THE PRIME WITNESSES OF THE BENTWATERS CASE!
MANY UFO SIGHTINGS JUST DON'T "HAPPEN"...THEY ARE OFTEN FULLY INVESTIGATED, AND ARGUABLY THE MOST PROFESSIONAL AND COMPRREHENSIVE INVESTIGATIVE AGENCIES IS " AERIAL PHENOMENA INVESTIGATIONS" HEADQUARTERED RIGHT HERE IN MARYLAND. WE ARE HAPPY TO ANNOUNCE THAT THE DIRECTOR OF THAT ORGANIZATION, MR. PAUL CARR . WILL BE RETURNING TO 'MYSTERIES' AND WILL BRING US UP-TO-DATE REGARDING SOME OF THE MORE IMPRESSIVE UFO SIGHTINGS BEING INVESTIGATED! ADDITIONALLY, MUFON BOARD MEMBER, ROB SWIATEK, WILL PRESENT HIS POPULAR ANNUAL REVIEW OF RECENT EVENTS IN UFOLOGY....MUFON IS PLAYING AN EVER INCREASING ROLE IN UFOLOGY AND BEYOND! REPRESENTATIVES FROM BOTH MARYLAND AND VIRGINIA MUFON SHOULD BE PRESENT FOR THOSE INTERESTED IN LEARNING MORE ABOUT THIS INTERNATIONAL ORGANIZATION.
AND, BACK BY POPULAR DEMAND WITH HIS OWN UPDATE & A REVISED BOOK IS AUTHOR BARRY KOPLEN , WHO WILL DISCUSS WHAT THE LATE, FAMED UFOLOGIST STAN FRIEDMAN DESCIBED AS A SIGHTING WHICH IS IN THE TOP ONE-HALF OF THE TOP 1% OF ALL UFO SIGHTINGS! MANY WERE UNABLE TO SEE BARRY WHEN HE LAST APPEARED, AND OTHERS ASKED TO HAVE HIM RETURN! BARRY HAS WRITTEN SEVERAL HIGHLY REGARDED NON-UFO BOOKS, BUT HIS MOST RECENT UFO BOOK DESCRIBING HIS AMAZING SIGHTING IS "CLOSE ENCOUNTER AT SMITH MOUNTAIN LAKE, VIRGINIA"
ADDITIONALLY, WE ARE PLEASED TO ANNOUNCE THAT TV PERSONALITIES BEN MOSS & TONY ANGIOLA WILL UPDATE THEIR MEMORABLE PRESENTATION ON WHAT HAS BEEN DESCRIBED BY UFOLOGIST ICON DON BERLINER AS BEING ONE OF THE MOST COMPELLING UFO SIGHTING EVENTS IN HISTORY: THE 1964 SOCORRO, NEW MEXICO INCIDENT INVOLVING POLICE OFFICER LONNIE ZAMORA. BEN & TONY WROTE THE DEFINITIVE BOOK ON THIS INCIDENT: "NOT OF THIS WORLD: 1964 SOCORRO UFO..." , WHICH WILL BE AVAILABLE AT THE CONFERENCE.
ALL OF THE SPEAKERS HAVE APPEARED ON VENUES WELL OUTSIDE OF THIS CONVENIENTLY LOCATED LODGE (CLOSE TO BOTH BALTIMORE & WASHINGTON). CHANCES ARE BOWIE IS CLOSER TO YOU THAN OTHER LOCATIONS HAVING UFO CONFERENCES THIS YEAR! SO PLAN NOW TO ATTEND THIS IMPORTANT CONFERENCE, AND LEARN MORE ABOUT THIS MOST FASCINATING ENIGMA!
THE FOLLOWING IS THE TENTATIVE & APPROXIMATE TIME SCHEDULE OF EVENTS
9:00 AM: DOORS OPEN
9:30: WELCOME /KEYNOTE ADDRESS (DR. PETER RESTA)
10:15 - 11:15: BEN MOSS & TONY ANGIOLA
11:15 - 12:15: BARRY KOPLEN
12:15 - 1: 15: LUNCH
1:15- 2:15: ROB SWIATEK
2: 15 - 3:15 PAUL CARR
3:15 - 3:30: BREAK
3:30- 4:15: JOHN STEIGER
4:15 -5;15: COL. CHARLES HALT (USAF; RET'D)
--------------------------------------------------------------------- There are often surprise visitors in attendance! For example, the "Man in Black" from the last 'MYSTERIES' conference , Justin Bamforth, will be visiting with his most recent book ( "Spilled Ink: Poetry, Prose, and Thoughts to Get In trouble With")! Check it & him out! You never know who will show up at a 'MYSTERIES' conference!
-----------------------------------------------------------------------------------
Take advantage of "early bird" pricing and avoid the "at-the-door" admission fee of $55 (CASH or check only). Don't worry about coming alone.......................MANY attendees come alone! Check with the organizer if you are interested in staying at any nearby hotels. And......of course.......
K E E P W A T C H I N G T H E S K I E S !!!!!
--------------------------------------------------------------------------------
(IMPORTANT NOTES: The price of admission is the same regardless of when someone actually arrives at the Lodge. NO CREDIT CARDS ACCEPTED "AT THE DOOR"...CASH OR CHECKS ONLY! The list of speakers and times are subject to change. Similarly, COVID-related issues could result in the conference being canceled or result in various modifications (e.g., social distancing). Currently, the plan is for Elks to offer a Continental breakfast and lunch at a reasonable price. NO MASKS ARE REQUIRED FOR ADMISSION. Please check this site to learn about changes and updates.)