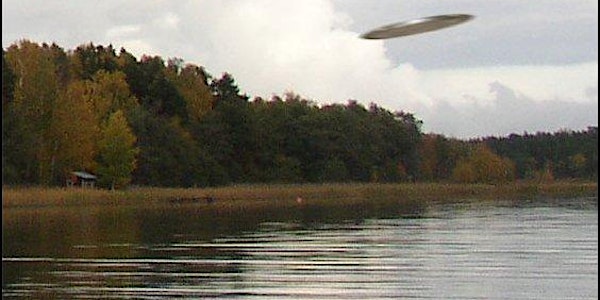 MYSTERIES OF SPACE & SKY: 2019 EDITION
Location
Bowie Elks Lodge No 2309
1506 Defense Highway
Gambrills, MD 21054
Refund policy
Refunds up to 7 days before event
Eventbrite's fee is nonrefundable.
Description
UPDATE: 'REGULAR' PRICING HAS ENDED.... !!! HOWEVER, YOU CAN PAY "AT THE DOOR" FOR A FEW DOLLARS MORE ($50.00 CASH OR CHECK ONLY).
B A C K- B Y- P O P U L A R- D E M A N D (BBPD) the "Fall Classic": MYSTERIES OF SPACE & SKY returns once again this Fall! This is truly a BBPD conference as so many conference goers requested to PLEASE DO IT AGAIN!! And with good reason because 2019 has been one of THE most exciting and significant years in UFO history! (Unfortunately it has also been one of the saddest years as we have lost some notable UFO icons, most notably Stanton Friedman & MYSTERIES "regular" Carl Feindt.)
2019 has seen a resurgence of interest in UFOLOGY as evidenced by the appearance of a host of TV shows related to this topic. Included on the speaker* lineup this year is TERESA TINDAL who is prominently featured on the TRAVL CHANNEL'S: UFOs: THE LOST EVIDENCE (Teresa is also the Maryland State Director for MUFON.) Additionally, MYSTERIES welcomes prolific author BARRY KOPLEN whose "close encounter" was chronicled in his book WHY DON'T THEY BELIEVE ME? (Barry is appearing at the UFO cruise: "The Truth is Out There" in October......save yourself a trip to San Diego and see Barry here in Maryland!!) We are especially excited to have author, JUSTIN BAMFORTH, who offers a fascinating historical presentation about the mysterious MEN IN BLACK (N O T the movies !! ). Justin is well versed about a variety of high strangeness phenomena as discussed in his amazing book THE SPECTRUM: GLIMPSES OF THE PARANORMAL AND ENCOUNTERS WITH THE STRANGE. And, in this incredible year of UFO "strangeness" MUFON Board Member, ROB SWIATEK will return to bring us up-to-date with his popular annual UFO "Year In Review"!! Finally, a "real iife" UFO INVESTIGATOR, PAUL CARR of the AERIAL PHENOMENON INVESTIGATIONS TEAM will talk about his organizations and some of the more interesting cases which have come across his desk!
TENTATIVE SPEAKER SCHEDULE & APPROXIMATE TIMES:
* 9:15 AM: DOORS OPEN . REGISTRATION
* 10:00 AM: DR. PETER RESTA: 'KEYNOTE': UFOs: SCIENCE & SPECULATION UPDATE: PASCAGOULA ' ABDUCTION' CASE II
*11:00: JUSTIN BAMFORTH: THE ENIGMA OF THE 'MEN IN BLACK' (MIB)
*12-1: LUNCH (SEE BELOW)
*1 - 2: PAUL CARR: SCIENTIFIC INVESTIGATION OF UFOs
*2- 3: ROB SWIATEK: ANNUAL UFO UPDATE
*3 - 20: BREAK
* 3:20 - 4:20 TERESA TINDAL: ARCHETYPES & THE EXPERIENCER PHENOMENON
*4:20 - 5:20 BARRY KOPLEN, AUTHOR: 'WHY DON"T THEY BELIEVE ME...'
* 5:20- 5:30: 'PREVIEW' OF MSS 2020'! ADJOURN:
As usual, prizes will be given away to attendees. A Continnental breakfast and lunch will be served at reasonable prices. (The Lodge does not allow outside food or drink to be brought in to the ballroom). Don't worry about coming alone...most of the attendees come alone! . Due to the nature of some of the subject matter which might be introduced, it is suggested that children under about age 14 NOT attend. The "at the door" price is $50.00 (cash or check only). (All fees are the same regardless of when a patron arrives or leaves.) Contact the event organizer for information on hotel lodging or other questions.

This promises to be one of "MYSTERIES" more unique conferences, with several NEW speakers discussing a variety of related subjects--both scientific and speculative !! You won't want to miss it !

...........................
K E E P W A T C H I N G TH E S K I E S ! !