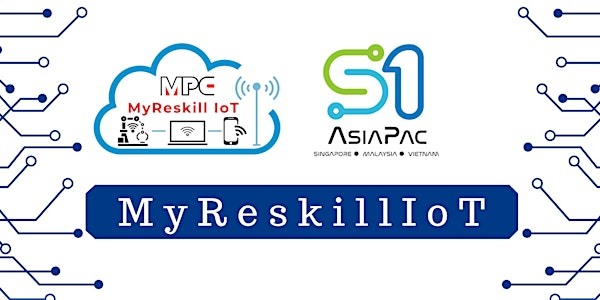 MyReskill IoT Program: Industrial Revolution in Farming & Agriculture
MyReskill IoT Program: Industrial Revolution (I.R. 4.0) in Farming & Agriculture by S1 AsiaPac & MPC
About this event
Overview
MyReskill IoT program is five days (3 hours each day) virtual workshop on applying Technology for Leadership.
This program is fully funded by the Malaysia Government.
Participants will receive participation & completion certificates after completing the program.
Objectives
To assist companies in the adoption of Industry 4.0 among the local industries;
To train the Industry IoT knowledge and skill-set for the non-coding workforce so that they can remain relevant in the job market; and
To support, coach, prepare and enable 5,000 participating companies to carry our IoT project within their companies.
Pre-assessment (Productivity1010 & Go B.I.G Digital Pledge)
Please complete this Productivity1010 Assessment and Go B.I.G Digital Pledge as this assessment will serve as a pre-requisite requirement to participate in this MyReskill IoT Programme.
Disclaimer: By receiving this ticket, there's no confirmation securing your seat in participating in the training. You'll be contacted upon the selection process