Description
2017 mYe-Page Future Mobility Creativity Contest Award Ceremony in conjunction with mYe Annual Foundraising Banquet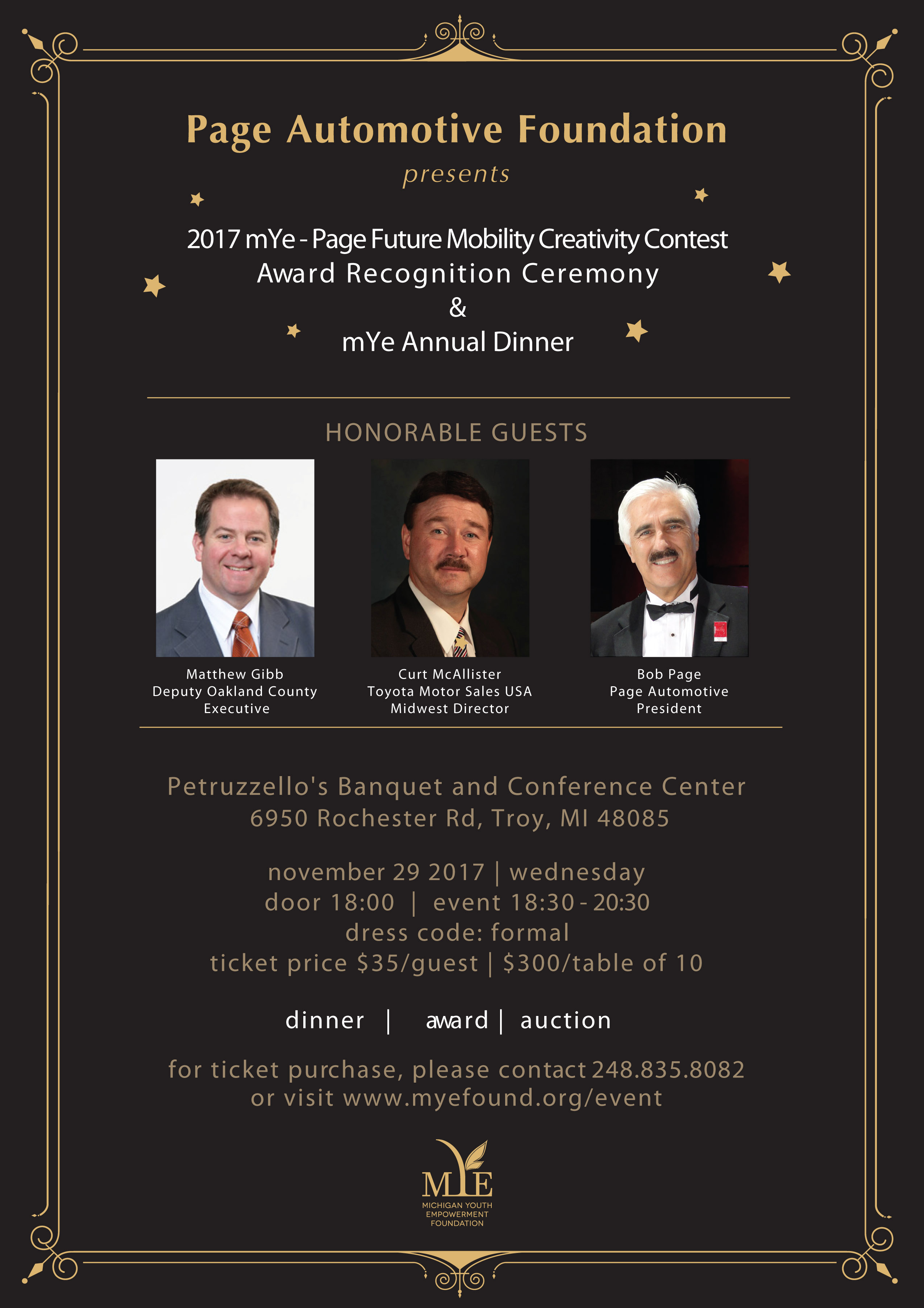 Have you benefited from mYe's programs?
Do you want to join our effort to empower more kids to thrive in the future technological world?
mYe would like to cordially invite you to attend mYe's annual fundraising banquet and 2017 mYe-Page Future Mobility Creativity Contest Award Ceremony.
Come to celebrate mYe's achievement with young innovators, business and community leaders for a fun filled evening.
We appreciate your support, together we can reach and impact more kids within the community!
Tickets are available for purchase now till November 21, 2017.