MyDocs presents the Malaysian Premiere of 'A Good Day to Die: Hoka Hey' followed by a Q&A with the filmmaker Harold Monfils
About this event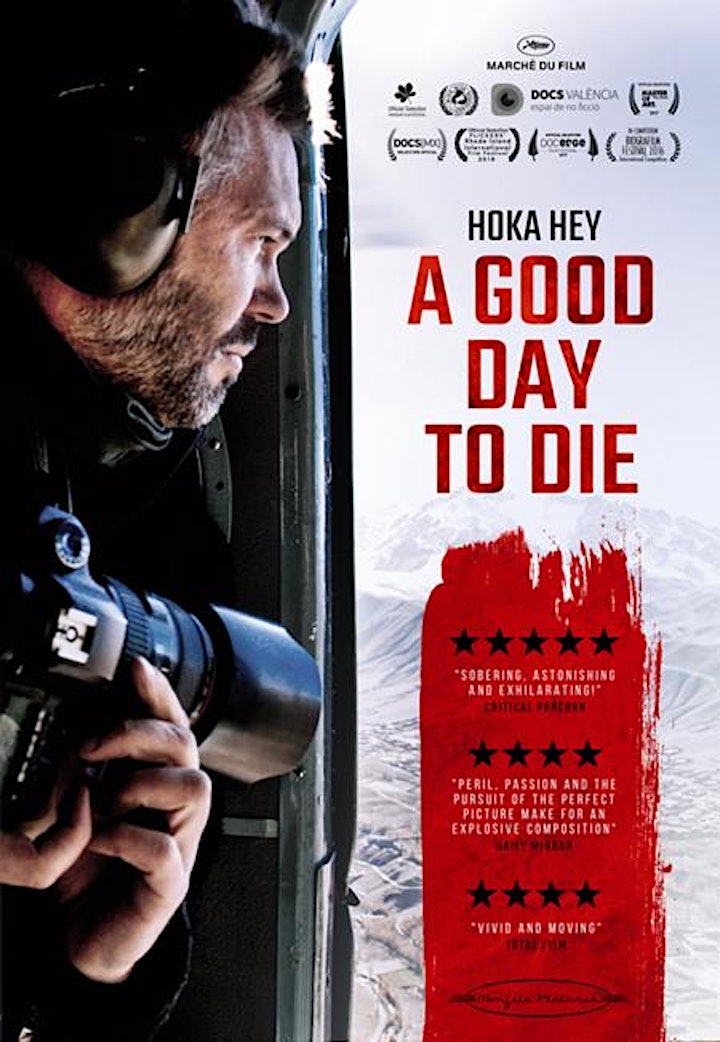 Join us for the Malaysian Premiere of 'A GOOD DAY TO DIE: HOKA HEY' followed by a special Q&A with the filmmaker Harold Monfils
This is the story of a man's bravery to cover the world at war, and what it takes to get images published for the world to see. This is Jason P. Howe's story of survival and change. He went down the rabbit hole, and we don't know if he has fully come back out.
Click here to watch the trailer.
Reviews
"Sobering, astonishing and exhilarating! It's a fascinating portrait, exhilarating and eye-opening, like all the best documentaries should be."
- Critical Popcorn (5 star)
"Angry, gut-wrenching and ultimately fascinating, Monfil's searing, intimate portrait of Howe may just be the first important film to come out of the war in Afghanistan."
- The Guardian (4 star)
'At it's heart A Good Day to Die, Hoka Hey is a tale of war. But dig a bit further below the surface and it is a tale of love, compassion, bravery, self-realisation and passion.'
- Vulture Hound (4 star)
'Peril, passion and the pursuit of the perfect picture make for an explosive composition.'
- Daily Mirror (4 star)
Q&A with Harold Monfils
Monfils met Jason P. Howe in 2010, and was inspirted by his work and life story that read like the adventure of Tin Tin.  Howe came with a plethora of adventure stories, though riddled with PTSD by what he has seen through the years on the job.  After a month of discussing the project, Howe began flying to Kuala Lumpur to film his interviews.  Monfils was wary of overstepping the intimacy he and his subject had developed, making sure not to cause additional trauma as Howe recollected the events; and it took a long time for Monfils to earn his trust.  The interview pertaining details of Howe becoming romantically involved with a paramilitary assassin who was eventually killed took 4 years to be recounted on camera.
Monfils is an independent filmmaker with more than 20 years of international exposure in advertising.  He has won a wallpaper of awards for his works and for Laya Project, a documentary dedicated to the survivors of 2004 Asian tsunami.  He is a world traveler with an insatiable curiosity about life.  He was born in Portugal, has a Dutch passport, grew up in Mexico and he currently lives in Asia.
When & where
Date: Thursday, 12th September 2019
Registration: 7:30pm
Screening: 8:00pm
Q&A: 9:30pm
Venue: PJ Live Arts, Jaya One
** Please be advised individuals under 16 years old are not permitted to enter this event **