Description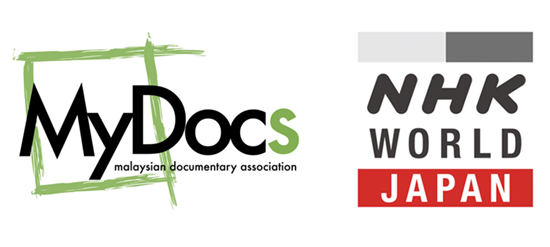 In collaboration with NHK World Japan, MyDocs is happy to bring two films from their Inside Lens series in an exclusive screening and we would love to see you there!
---
When & Where
Date: Wednesday, 20th March 2019
Registration: 7:30pm
Screening: 8:00pm
Q&A with filmmakers: 9:00pm
Venue: Kuash Theatre, TTDI
*TICKETS ARE FREE OF CHARGE!
*Event strictly for those 15 years and above
---
The Films

'Rising From Shadows' by Norhayati Kaprawi
Indonesia is home to the world's largest Muslim population. It's also home to Masriyah Amva, the head teacher of an Islamic boarding school. She fights male skepticism about women playing a leading role in society. Her weapon is her interpretation of the Koran.

The film's director, Norhayati Kaprawi, is a Muslim woman from Malaysia who has a deep admiration for neighboring Indonesia's tolerant version of Islam. As she follows Masriyah closely throughout her day-to-day life, Kaprawi explores how Islamic societies should approach women's rights.

'A Man with 12 Wives' by Tonny Trimarsanto
MD Raya was village chief of Waiha for 32 years, exactly as long as Soeharto, Indonesia's notorious dictator. But he is not only famous for that. He is also famous for having 12 wives. Used to living an excessive life for many years, now he has to change. Since he had to stop being village chief because of old age, his wealth decreases...excessively. How does he survive his old age?
---
Q&A with the filmmaker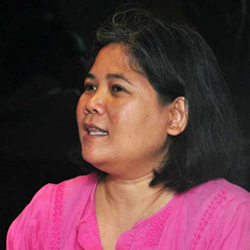 Norhayati Kaprawi is a woman filmmaker and animator from Malaysia. She was trained as a Civil Engineer and was later involved in activism on women's issues. She made her first documentary film when she was about 42 years old. Most of her documentary films highlight the challenges faced by Muslim women. Her first film in 2010 was about a Muslim woman who was sentenced to be whipped for drinking alcohol in Malaysia. Her documentary on the issue of veiling amongst Muslim women in Malaysia received international coverage. Apart from women's issues, she also made documentaries on the issue of lost cultures and inter-faith relations in a multi-religious societies.