Description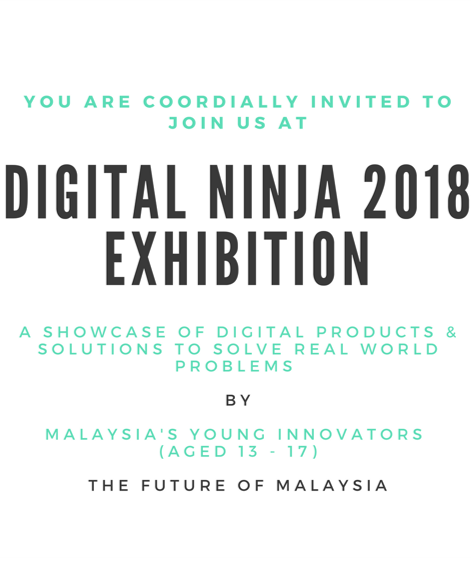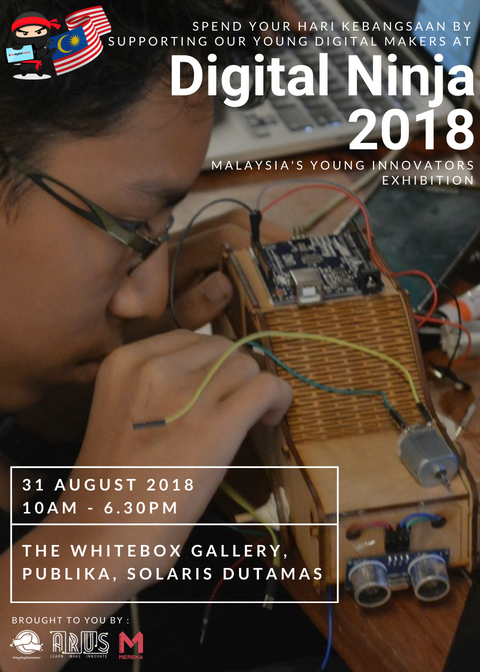 ---
At the Digital Ninja 2018 Exhibition, Malaysia's young innovators (aged 13 - 16 years old) will be showcasing and pitching their digital inventions in solving real world problems to industry experts.
These students are selected amongst those who possess great digital making talents and have shown tremendous potential in becoming future Digital Tech experts.
The Digital Ninja programme hones students' skills by providing them exposure to innovative thinking in tackling real social issues and inspire them to be change-makers. Its aim is to create future-ready students who will use digital innovation to create a better future for the world.
The students who are part of the Digital Ninja receive Malaysia Digital Economy Corporation (MDEC) endorsement and guidance in applying for scholarship and university placements in Premier Digital Tech University post SPM.
Join us this Hari Kebangsaan as we celebrate our young innovators and their potential for Malaysia, brought to you by #mydigitalmaker in collaboration with Arus and ME.REKA!