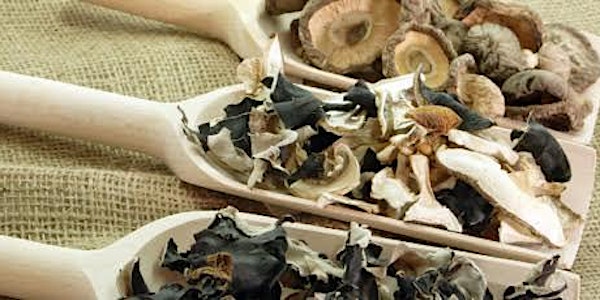 Mycology Medicine Making - 2018
When and where
Location
Herbal Medics Academy 28218 Hwy 281N San Antonio, TX 78260
Description
ON-SITE INTENSIVE: INTERNAL PREPARATIONS - MYCOLOGY

This is a 3-day on-site intensive for students to have even greater depth of training in certain specialty areas. These are designed for apothecarists that would like to create a product line or specialize in a certain area of herbal preparations.
Mycology and Herbs: Learn everything you need to know in order to begin adding potent mycellium into your herbal preparations. This intensive will cover medicinal usage, preservation, and preparations methods of mushrooms for your apothecary.

Sam will demonstrate multiple extraction techniques, and the class will do multi-fractional extracts of several different types of mushrooms.
Also covered will be the combination of mushrooms and herbs in various formulas and extractions to obtain good tasting and clinically potent mushroom extracts, blends, teas and other preparations.

Dates: 10/5 - 10/7, 2018.

Tuition:
Students can purchase tuition bundles. Pricing is as follows:
Individual On-Site Courses: $320 each
Basic On-Site Discount: Pay for three on-site intensives of your choice and save 10%. $855 (saves $105)
To view eligible courses, click here.
PROGRAM INFORMATION:
The Apothecarist Program is an 18-month intensive study program (both online and on-site) that explores the processes of making herbal products as a profession. In addition to the history of the apothecary trade, students will get extensive training in the making of both internal and external herbal preparations as well as important product regulation information every practicing apothecarist should know.The program is divided into (2) interactive online sections and a total of (6) on-site intensives.
To register with cash, money order or check, please send us an email at:
You can review our tuition policies here: https://herbalmedics.academy/about-us/tuition-policies/