Description
You're invited to the opening of #MyClimateHero, a new interactive comic art exhibition and series depicting modern heroes of the climate security and environmental justice movements. Join Amplifier for the March First Thursday Art Walk for an exploration of the role that icons, art, and storytelling have in shaping the future of this movement.
Literally rip the comic prints off the wall to color in your favorite icon while networking with leaders and change makers in this movement.
5:00 - 6:00pm — Student Reception in the Art Lab
Enrolled students of all ages are invited for a sneak peak of #MyClimateHero before doors open to the public. Network with real-life climate heroes as well as Amplifier artists and partners, and ask them first-hand about careers in environmental policy, activism, journalism, and art.
Pre-registration is required.
Lite snacks will be provided.
6:00pm — Doors opens to the public in the Art Lab
Participate in the interactive #MyClimateHero exhibition in the Amplifier Art Lab and visit tables hosted by the Seattle Youth Climate Action Network and the Henry M. Jackson Foundation Leadership Fellows.
6:15 - 7:15pm — Climate Leadership Discussion on the Impact Hub Mainstage
Join Henry M. Jackson Foundation leadership fellows for a discussion of leadership within the climate security and environmental justice movements. Fellows will share stories of the role models who have inspired their careers, and collectively work to define the traits and habits of modern climate heroes.
This discussion will be recorded and made available to educators and the public following the event.
7:30 - 8:30pm — Art & Climate Change Discussion on the Impact Hub Mainstage
Explore the role of art in climate change activism, and meet some of the people behind the #MyClimateHero exhibition! Amplifier intern Sarah Jacob will moderate a discussion with artist Pia Guerra and #MyClimateHero icon Anthony Karefa Rogers-Wright about their experience building this campaign, and how they use art to create productive action on climate change.
This discussion will be recorded and made available to educators and the public following the event.
Speaker Bios
Alex Adams works for the King County Department of Transportation Director's Office as Climate Change and Energy Program Manager. Alex works with a wide variety of stakeholders to implement the greenhouse gas reduction strategies identified in the King County's 2015 Strategic Climate Action Plan. Prior to his work on climate and energy topics, Alex served as captain and crew on King County's Water Taxi, where he developed the Marine Division's environmental program. He is a licensed boat captain, having spent over a decade leading students of all ages on semester-long ocean education trips aboard tall sailing ships in the waters between Nova Scotia and Trinidad. He was also a fly fishing guide in Alaska. Alex has a Bachelor of Arts degree in biology from Wheaton College in Massachusetts, where he grew up, and earned a Master's in Marine Affairs from The University of Washington in 2011. Alex loves living in the Pacific Northwest and is committed to confronting the complex issue of climate change and to continuing his growth as a leader to inspire others to take action.
Amarpreet Sethi is a Principal at DLR Group where she leads the Building Performance Design Team nationally. Amarpreet is an integral part of DLR Group's National Building Optimization Team. Driven by a passion to provide valuable contributions to clients' sustainability goals through building optimization services, Amarpreet has been performing energy modeling for over 15 years. Amarpreet's focus on sustainable design first began while obtaining her Architecture degree in India. She went on to achieve a Master's in Energy and Climate and worked for a mechanical consulting firm prior to joining DLR Group. Amarpreet is a Certified Energy Manager, an ASHRAE certified Building Energy Modeling Professional, High Performance Building Design Professional, as well as a LEED and Well building accredited professional. "What I find most thrilling about what I do, is that I get to take the guesswork out of the design process. We have the expertise in the industry to help our clients make the most beneficial choices to take their first cost dollars even further."
Anthony Karefa Rogers-Wright is US Coordinator with The Leap and an Amplifier #MyClimateHero icon. Anthony was elected as one of the Grist.org 50 People You'll Be Talking About in 2016, and has over ten years of policy analysis, community organizing and outreach/advocacy experience. While serving as a policy analyst for various environmental consulting firms in California and Colorado, he specialized in land use, Clean Air Act and environmental justice compliance. He has used his organizing and outreach experience to advocate for a variety of social justice campaigns including affordable health care access, income inequality and civil rights for LGBT citizens. In 2012, Anthony led the effort to make Colorado Health Insurance Cooperative the first health insurance provider in the State's history to remove transgender health exclusions from all of their policies. A veteran of political campaigns, Anthony served as a Field Organizer for the 2004 Howard Dean presidential campaign and the 2008/2012 OFA campaigns where he specialized in voter mobilization and campaign messaging. In 2016, he acted as a surrogate and policy advisor for the Senders presidential campaign, and testified on the need for increased action on climate justice to the DNC Platform Committee. Currently, he is the U.S Coordinator for a new group, The Leap, where he works to break down single issue silos and inject new urgency and bold ideas into confronting the intersecting crises of our time: climate change, racism and inequality. Anthony earned his Bachelor's degrees in Environmental Science and Policy and Jazz Composition as well as his Master's Degree in Community Development, Environmental Science and Public Policy from Clark University in Worcester, MA. He lives on planet earth and is blessed to be the father of his spirited two year old son, Zahir Cielo.
Brady Piñero Walkinshaw is the CEO of Grist, a leading national environmental journalism organization and network of innovators working toward a better planetary future. He is a former Washington State Lawmaker, Congressional candidate, Fulbright Scholar, and previously worked at the Gates Foundation. Walkinshaw is a passionate advocate for a better, more just future that works for all of us.
Brandon Hersey is an Education Amplifier, and a 2016 Washington Teach for AmericaCorps member currently working for the Federal Way Public School District as a primary educator. Prior to relocating to the Pacific Northwest, Brandon worked as a Truman-Albright Fellow in the Department of Health and Human Services in the Office of Planning Research and Evaluation under the Obama Administration in Washington, D.C. A proud Eagle Scout and member of the Alpha Phi Alpha Fraternity Inc., he enjoys spending his free time exploring the natural beauty of Washington State and mentoring youth of color as an Assistant Scoutmaster for Troop 008 based in the Rainier Beach Neighborhood. Brandon graduated cum laude from the University of Southern Mississippi Honors College, earning a Bachelor of Arts in Political Science. In 2013, Brandon was appointed as the first African American Truman Scholar from the University of Southern Mississippi. Brandon has loved his transition to Seattle and is looking forward to continuing his growth as a leader in hopes of making a long-lasting impact on his students and other youth.
Matthew Combe is the Program and operations Director of the Seattle 2030 District. Matthew started as a volunteer for the District when it launched in September of 2011, he felt at home immediately, believing that this is where he could make a difference in the world. Matthew previously worked for Aedas architects, in the UK, as a sustainability consultant, overseeing sustainable design of all projects in the office, working on commercial office, multi-family and educational buildings. He has brought that passion for sustainability and the environment to all aspects of work for the District. Matthew has a Master's Degree in Architecture and the Environment and a Bachelor of Science in Sustainable Design and Environmental Management, both from the University of Portsmouth in the UK. Matthew has been a resident of Seattle for 4 years and enjoys skiing, snowboarding, golf and soccer. He is also a huge Seahawks fan.
Sarah Jacob is Amplifier's first intern, an Indian American entrepreneur, and current senior at TAF at Saghalie. She is currently the co-founder of Melan, a startup based on empowering women of color through fashion. She has helped curate pieces for three fashion shows so far and continues to create culturally inspired jewelry. Besides working on Melan, she has been actively apart of her school and city community. Spending the last two years apart of her school's Speech Team, she was able to compete Nationally last year with her piece addressing rape culture. She's also worked with organizations such as, Advancing Leadership Youth, in creating events to bring awareness for nonprofit organizations. Through all the activities that she's participated in, her passion lies with humanitarian work and art. Her plans for the future are to continue Melan and become an international human rights lawyer as well as a US diplomat.


This event, and the #MyClimateHero series, is made possible with support and partnership from:


Thank you to the #MyClimateHero media partner: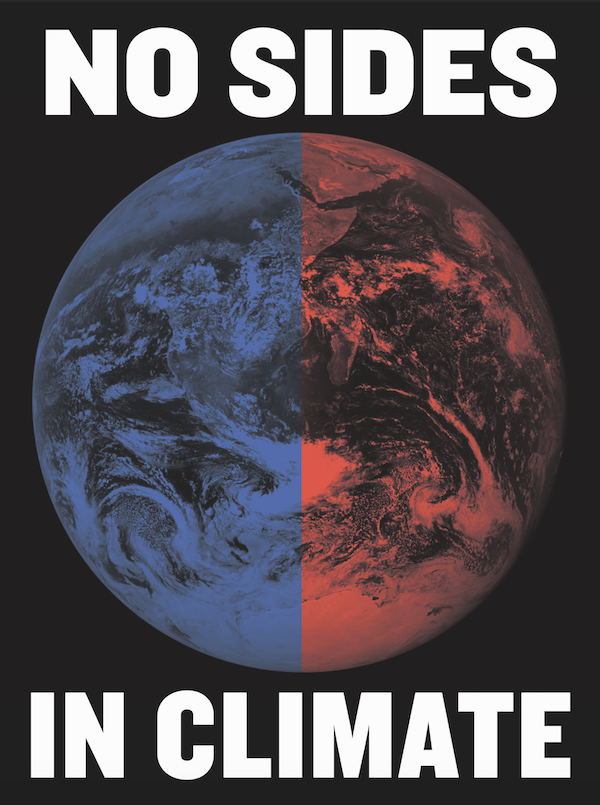 Organizer of #MyClimateHero: Interactive comic art exhibition