Description
Just as you can practice heart opening in your thoughts and emotions, you can also experience opening the heart space in your physical body. Join us at Harpersville Yoga Center on Saturday, September 28th for a morning of stress relief, heart opening, and extreme relaxation. Through pranayama (breath) and Asana (poses) Julia Cook(RYT) will lead you home, to your own open heart.
Julia has been on her "Way Home" for more than 10 years.
This event is open to everyone, including those who have never practiced yoga. Some background is helpful but not necessary.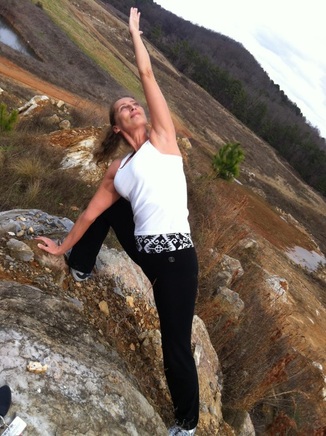 About Julia Cook~ A native of Russia, Julia began learning yoga with a small group of like-minded people, discovering the beauty of yoga on their own. She immersed herself in yoga, and was rewarded with a flexibility she had never known, and relief from back pain and migraines.
Fate brought her to the United States, and in 2011, Julia settled in Alabama.
She will continue to learn and grow, sharing her knowledge and passion for yoga with others. Look for more classes, workshops, and other opportunities to practice with Julia and experience this amazing life enhancer called YOGA!