Description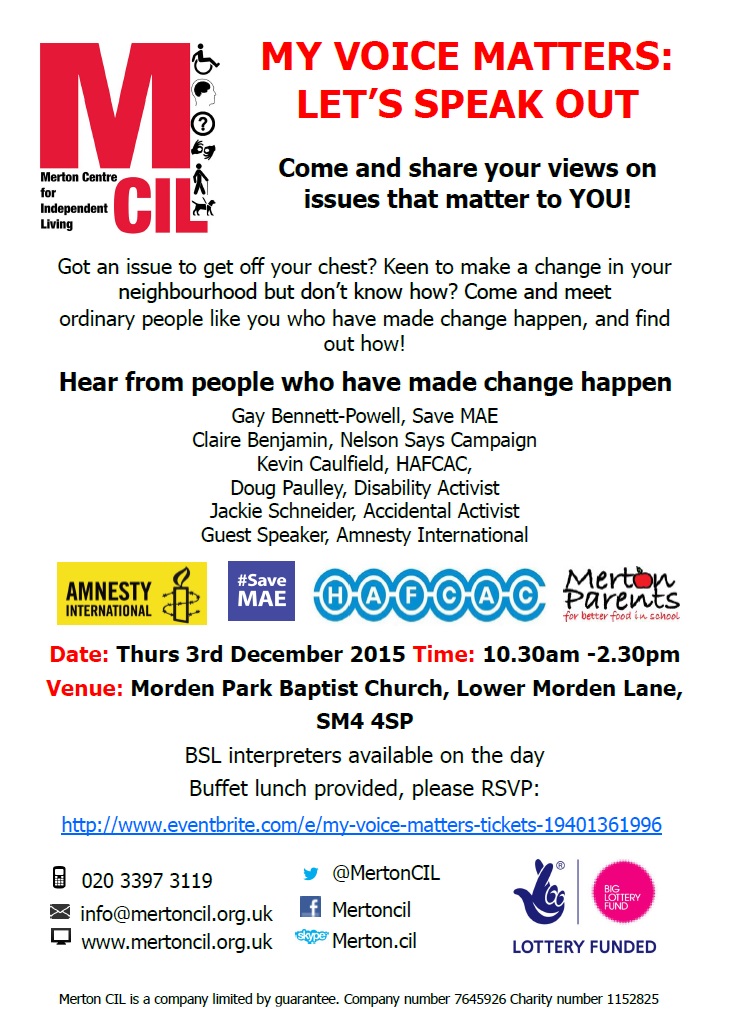 My Voice Matters - Lets Speak Out!
Got an issue to get off your chest? Keen to make a change in your neighbourhood but don't know how? Come and meet ordinary people like you!
Talk about: Access to Housing, Access to Employment, Access to Health, Access to the Environment and More!
Hear from People who have made change happen!
Gay Bennett-Powell, Save MAE
Claire Benjamin, Nelson Says Campaign
Kevin Caulfield, HAFCAC,
Doug Paulley, Disability Activist
Jackie Schneider, Accidental Activist
Guest Speaker, Amnesty International
BSL interpreters available on the day and a buffet lunch provided!
If you plan to attend and have any access needs please do inform us prior to the event.
This can be done by emailing your name and access need to info@mertoncil.org.uk or leaving a note with your ticket reservation. Thank you!