My Sausage King Campaign & Chicago Sausage Fest

Friday, June 1, 2012 at 3:00 PM

-

Sunday, June 3, 2012 at 10:00 PM (CDT)
Event Details
Crown the next Sausage King of Chicago
&
fight Prostate Cancer
at the 2nd Annual Sausage King of Chicago
& Sausage Festival in Wrigleyville
This UNIQUE campaign raises money to fight Prostate Cancer. 
The next Sausage King will be the guy who raises the most $$$ for the Prostate Cancer Foundation and I need your help.
Over $7000 was raised this week and the DEADLINE to make a donation is MIDNIGHT June 1st
The best way to donate is at http://sausagekingchicago.com/
We've also gained local & National Media attention.
An article in the Chicago Reader says: "And the "wild card" to watch out for is Brian Tomkins, a local philanthropist and tireless worker. He really could turn some heads going into the final day before the new Sausage King is awarded."~ Nick Pobutsky 2011 Sausage King
I need YOUR help to turn that "wildcard" into a KING!
The DEADLINE for donations is tonight June 1st at MIDNIGHT
I was nominated as a potential Sausage King of Chicago because apparently I'm a guy who's well-networked, out-going, & really likes giving back to the community in a fun & entertaining way. That's what the email said...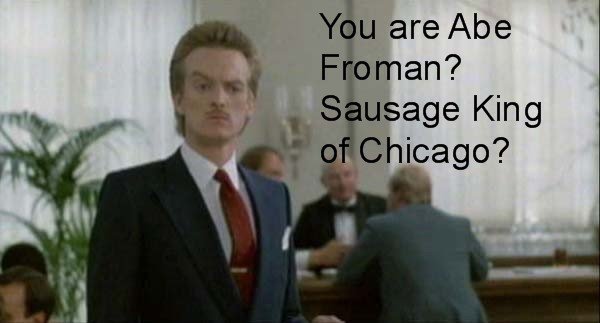 ->>You can read my story HERE <<-
http://www.sausagekingchicago.com/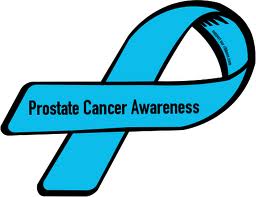 1 in 6 men get prostate cancer.
By the time you read this, a man will be diagnosed w/ prostate cancer. It happens every 2.2 mins.
ALSO, JOIN us for the FUN in Wrigleyville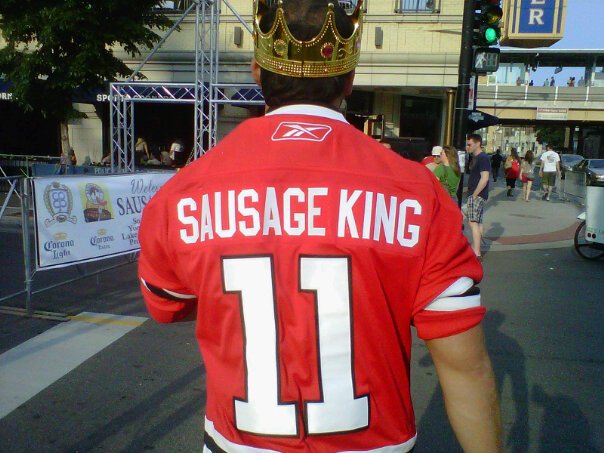 SausageFest Chicago 2011 June 2nd and 3rd 2012 
Location: Sheffield Ave between Addison and Waveland
2012 ENTERTAINMENT
Saturday
12:15pm - Model Stranger
1:45pm   - Violet Eyes
3:30pm   - Workout Music
5:10pm   - Liquid Hot Magma
6:40pm   - Treaty of Paris
8:30pm   - Lovehammers
Sunday
12:15pm - Felix and Lyons
1:45pm   - Aktar Aktar
3:15pm   - Archie Powell & the Exports
4:45pm   - Art Vs. Science
6:40pm   - Ha Ha Tonka
8:45pm   - Company of Thieves
If you can't make it, you can make a donation to the Prostate Cancer Foundation and my Campaign --> HERE <--
The winner will be crowned June 2nd SausageFest in Wrigleyville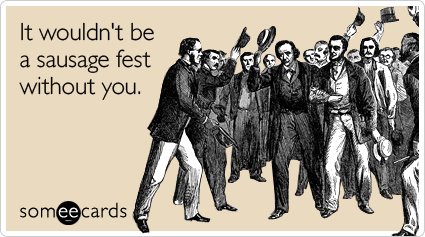 I'm asking all of my friends & colleagues to participate in this unique fundraiser for the Prostate Cancer Foundation --> http://www.pcf.org 
When & Where

Wrigleyville and ONLINE for donations at www.SausageKingChicago.com

Chicago, IL


Friday, June 1, 2012 at 3:00 PM

-

Sunday, June 3, 2012 at 10:00 PM (CDT)
Add to my calendar
My Sausage King Campaign & Chicago Sausage Fest