This is a fundraising event organized by Meal Forward. 100% of the funds raised from the tickets will be used to help communities in crisis
About this Event
Join us for a discussion on how to build a career in Silicon Valley, even if you aren't located here.
Whether you're a current student or a job hunter, a product enthusiast or an MBA aspirant, if you're looking to hear about the real life experiences of people who've built successful careers in this global center for high technology and innovation, this event is for you.
******************************************************************************************************
Panel Bios:
Jeong-Suh Choi - Product Manager, Facebook | MBA - Tuck School of Business
Choi s passionate about building something great out of nothing with talented people. Trained in BA Economics, Choi has an MBA from Tuck School of Business and has about 20 years of experience, equally split between running startups and working at big corps.
Choi is also a Co-founder and president at Meal Forward and has been leading this organization since its inception in March, 2020.
Sylvia Pak - Consumer & Product Marketing Manager, Facebook | MBA - Harvard Business School
Sylvia is passionate about building businesses and brands that provide true value to people. Trained in Bachelor of Science for Financial Engineering, Sylvia has an MBA from Harvard Business School and has over 10 years of experience in Product & Consumer Marketing and Management Consulting.
Sylvia is supporting Meal Forward in its fundraising activities through this guest speaker session and plans to continue the support in the future.
Gwin Lee - Product Marketing Manager, Google | MBA - Kellogg School of Management
Gwin is passionate about video games and the ecosystem surrounding it. Gwin has an undergraduate degree in Electrical Engineering and an MBA from Kellogg School of Management. He has over 10 years of experience in Product Management, Product Marketing, and Management Consulting.
Gwin supports Meal Forward as a Marketing Manager and has been involved with the organization since September 2020
Matt Bloom - Product Manager, Facebook | MBA - Haas School of Business
Matt is passionate about leading teams with mission-driven goals. Matt has a Bachelor of Science degree in Psychology from the University of Wisconsin-Madison and an MBA from the Haas School of Business at UC-Berkeley. Matt pursued and received his MBA while working as a Product Manager at E*TRADE and Yahoo! He has over 20 years of experience in Product Management.
Matt advises the Product team at Meal Forward and has been supporting the organization since July 2020.
Facilitator Bio:
Andrew Ahn - Product Manager, Google | MS - Stanford University
Andrew is a co-founder of Meal Forward, and has been leading product management of the Meal Forward platform, an online platform to help scale the mission of connecting communities with quality meals.
At daytime Andrew works as a product manager at Google, helping billions of Android users find and experience amazing apps through Google Play. Andrew has a Master's degree in Management Science from Stanford, and a Bachelor's degree in Electrical Engineering from Seoul National University.
******************************************************************************************************
We'll share tips on how to navigate a job search during the pandemic and help you understand what Silicon Valley companies are looking for now. There will also be a chance to network with our panel.
Agenda:
Event and Panel Introduction - 5 mins
Panel Discussion - 70 mins
Q&A - 15 mins
Have questions for the panel? Send them to us in advance of the event at aparna@mealforward.org and we'll try our best to address them during the session.
This event is being held as a fundraiser for Meal Forward, a Silicon Valley-based non profit. Meal Forward helps to feed people in our community who are significantly impacted by recent crisis, while also supporting local restaurants who are really hurting at this time.
Visit us at www.mealforward.org to know more!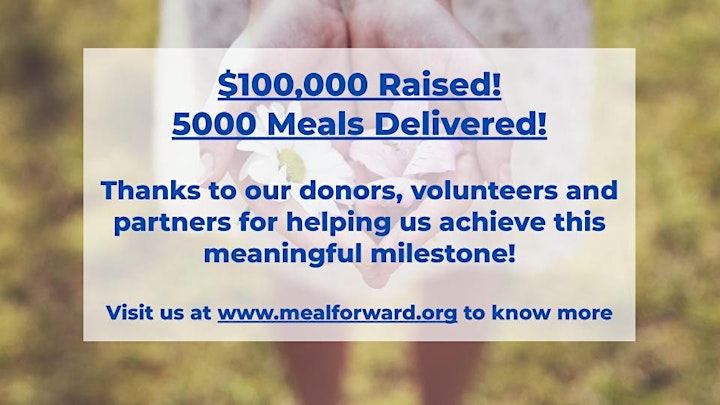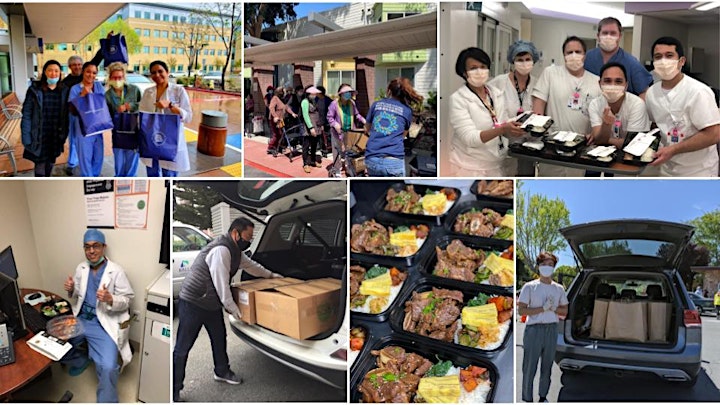 Date and Time
Location
Refund Policy