Event Information
Location
Where: From the comfort of your own home!
Description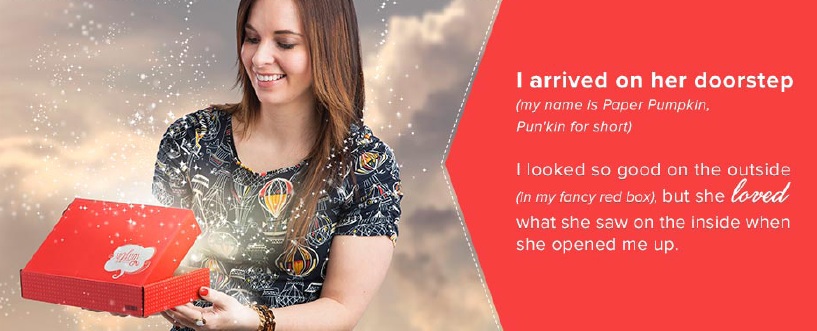 Join My Paper Pumpkin!
Monthly FUN paper-crafting kit that comes right to YOUR door!
Paper Pumpkin
Just think . . . I come to your door each month (a fully decked-out creativity carriage). I'll help you escape your life with some paper fun. (I'm kinda like your paper fairy godmother--without white hair!) You'll love what you find on the inside: All the stamps, ink, p aper and accessories to creatie adorable projects. Stuff like cards, 3-D items and more!
Here's what your first kit will look like: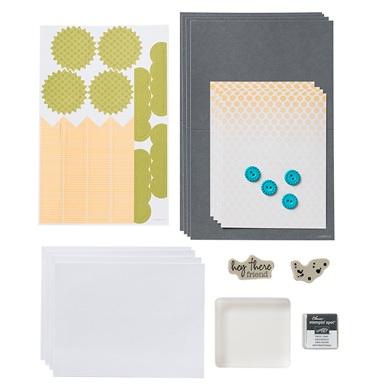 $19.95/month includes shipping!
GET ME NOW!
All you'll need is your magic wand (credit card) to sign up. (Get it now!)
I'm the total package:

· I'm $19.95 (and shipping is covered). I'll arrive monthly.
· I've got all the stamps, ink, paper and accessories to create adorable projects.
· Projects like cards, journals, décor and more!
· I'm all cut, measured and ready – with instructions included.
· I'm a new and exciting surprise every month.

Register and I will contact you to get your credit card or debit card number. To register, click the "or, register with email" button above.
Registering will NOT charge your card! I will call you or email you after you register to get your payment information. You will only be charged on the 10th of each month after you sign up for Paper Pumpkin.

Location
Where: From the comfort of your own home!