Description
In partnership with Amazon Academy, the Digital Leadership Institute is proud to welcome thirty young and adult women* from across Belgium to participate in this FREE "My Online Me" Women in the Cloud Workshop -- a hands-on, beginners workshop to build and lauch a visual CV/resumé in the cloud. This workshop is an introduction to the 15-16 October inQube "Move It Forward" - female digital starters weekend - in support of Women Refugees and Asylum-seekers in Europe. Attendance at the "My Online Me" workshop is free of charge but places are limited and separate registration to the Amazon Academy panel discussion and networking dinner is required.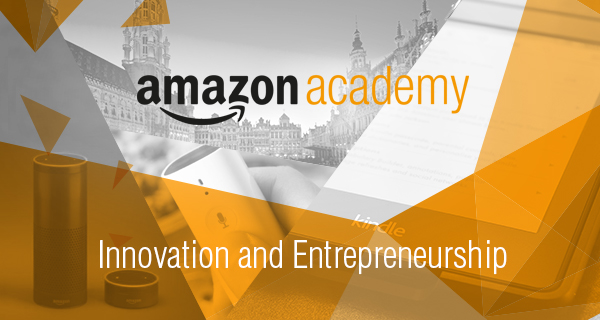 Agenda: "My Online Me" - Women in the Cloud Workshop

Hands-on Workshop: In the "My Online Me" workshop, particpants will:
Build a basic "online CV" - a website landing page with visual information about themselves;

Gain a basic understanding of the concepts of user interface design and design thinking;

Carry out html and css coding for web development; and

Launch their webpage in the cloud using Amazon Web Services.
Language: This workshop will be carried out in English, but support in many languages is available, so please let us know your needs in this direction.
inQube - Move It Forward - female digital starters weekend - in Support of Women Refugees: The "My Online Me" workshop is an introduction to the Move It Forward weekend in support of women refugees taking place on 15-16 October in Brussels. Registration to both events is not required, however; and the My Online Me workshop is not required in order to attend the MIF weekend.
Charges and Registration: Thanks to support from Amazon Web Services, the seminar is free of charge to attendees but separate registration for both the Amazon Academy and the seminar itself is required. Donations to the Digital Leadership Institute are warmly welcomed and go toward furthering our mission of increasing leadership by girls and women in the digital society.
inQube: inQube - female digital accelerator - is an initaitive of the Digital Leadership Institute that aims to increase women-led entrpepreneurship in digital areas. For more information about this or other inQube events, please contact us.

*Anyone who identifies as a woman