My Nap-Tural Kurls Rock Natural Hair, Health and Beauty Expo
Description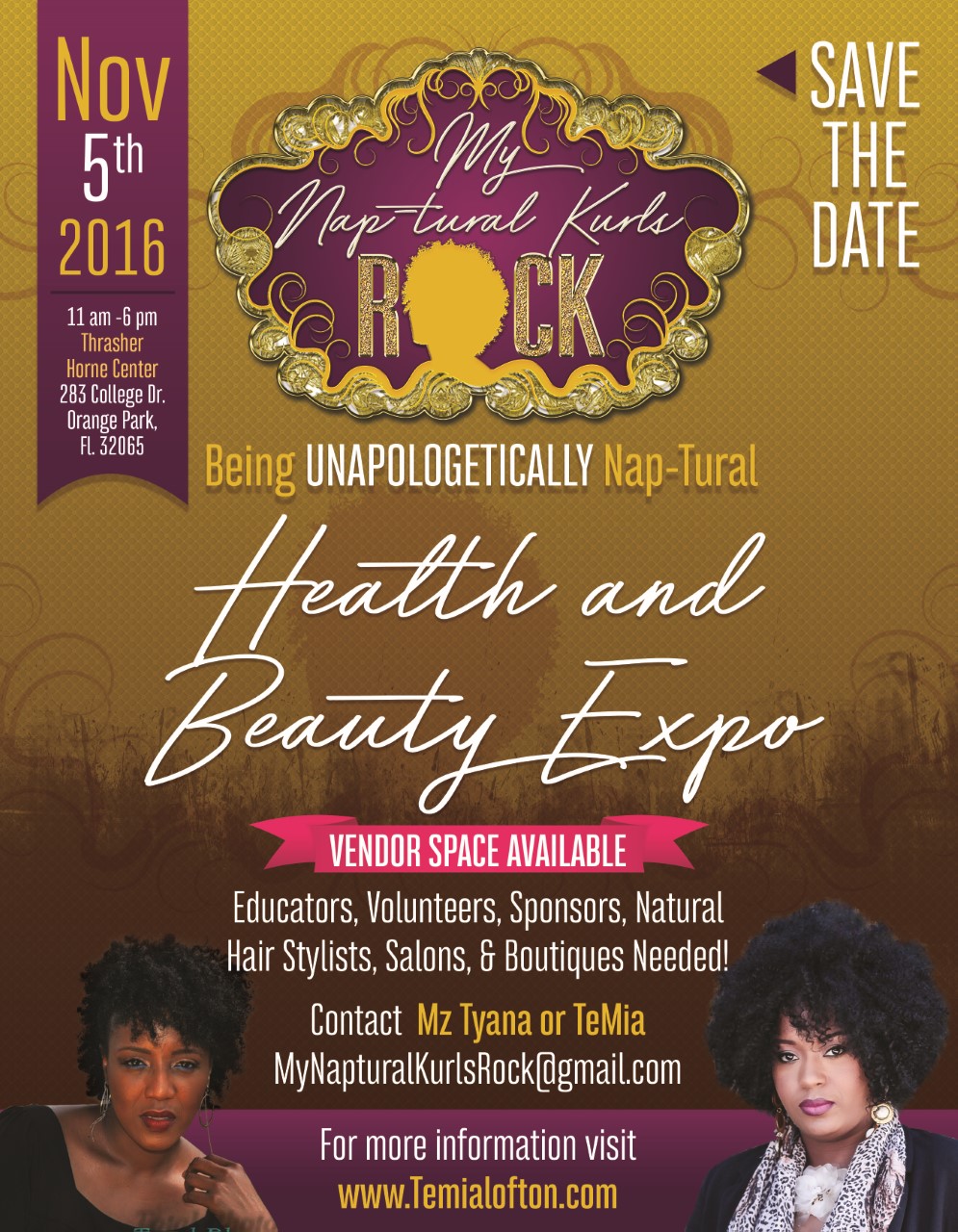 My Nap-Tural Hair Rocks was created so that we can skillfully educate and train others on how to maintain their NAP-TURAL KURLS whether you are 100% natural or Bi-Racial. We want to help you embrace your journey by inviting you to an experience of a lifetime. There will be NATURAL hair demos, Giveaways, Swag Bags, Natural hair expert advice, Natural Hair Show extravaganza that you don't want to miss. This show will be featuring some elite stylist in the area. Health and Wellness wisdom and practical tips on a healthier lifestyle.
As a Nap-Tural who ROCKS we want to educate you on how important it is to be you and be freely creative. We challenge you to step out of the box of your normal styling methods, step out of the box that others have created for you. Be creative with your Natural hair! Being Natural is not only a choice of how to wear your hair. But think of it as creative expressions, one that you can create and then maybe you can help others who battle with low self esteem and the pressure of wearing relaxers and extensions has consumed their everyday living.
My Nap-Tural Kurls Rock is created for YOU! Be comfortable with who you are. Only then can you display the level of confidence that is needed to be NAP-TURAL.