Event Information
Refund policy
Contact the organizer to request a refund.
Eventbrite's fee is nonrefundable.
Everyone has a story to tell, including you! In this workshop for people ages 55+, you will learn how to tell and share family stories!
About this event
Using photographs, interviews, music, and narration, you will create a 2-4 minute video which you can share with family and friends. Your work can also be part of Docs In Progress's Community Stories Festival, scheduled for November 6-8.
With one of our most highly rated teaching artists, Olha Onysko In the process, you will learn the basics of video production and editing as part of your storyteller venture. Most importantly, you will have FUN learning in a collaborative nurturing environment.
Due to COVID, all of Docs In Progress's programming are virtual and remote. To adjust to this new normal we have lengthen the workshop from 5 -8 days but reduced on-screen zoom time to 3-hour morning sessions with a 'study hall' available in the afternoon who might need additional help.
This course has been adapted so students may use their own video equipment [camera, phone] for production and computer for editing Adobe Premiere where a trial version can be activated. If you do not have access to either option, please contact Docs In Progress directly before enrolling to explore possible arrangements. We are here to work it out!
This program is made possible through support from the City of Takoma Park. If you are on SSI or Medicaid, needs-based scholarships are available.
INSTRUCTOR
OLHA ONYSHKO
Documentary filmmaker and multimedia producer, Olha Onyshko's first film, Three Stories of Galicia, a story of humanism in the midst of atrocities during and after World War II, premiered in 2010. Screened in 12 countries and translated into four languages, the film sparked a debate over historic memory and its role in current events. Her latest film Women of Maidan is her second feature documentary, and while editing the film she began to coordinate efforts between physicians and volunteers to bring wounded Ukrainian soldiers to the U.S. for life-saving medical treatment. In 2014 she received recognition by the U.S. House of Representatives and the Embassy of Ukraine to the U.S. for her extraordinary work.
Onyshko's short films include The Wheat Job, about the 2015 Washington, DC, construction of the Holodomor Memorial (in honor of victims of the 1932-1933 Ukrainian artificial famine orchestrated by the Soviet regime), Where Do The Children Play? (Telly Award), and videos for organizations including the National Park Service, The World Bank, United Nations, U.S. Department of Education, Global Health and Johns Hopkins University.
Onyshko began her career as a broadcast journalist in her hometown of Lviv, Ukraine. and became active in political campaigns by supporting free and fair elections in her newly independent country, and advocated for democracy and human rights. 
When Onyshko emigrated to the U.S. in 2002, she sought a way to continue to broadcast her voice back home, so worked as an anchor, writer and producer for Voice of America. While working toward an MFA at American University 2006-2009, she transitioned into documentary film. She hoped that filmmaking would become her vehicle to speak out, but she never imagined that it would send her on a joyful journey to discover the artist inside herself.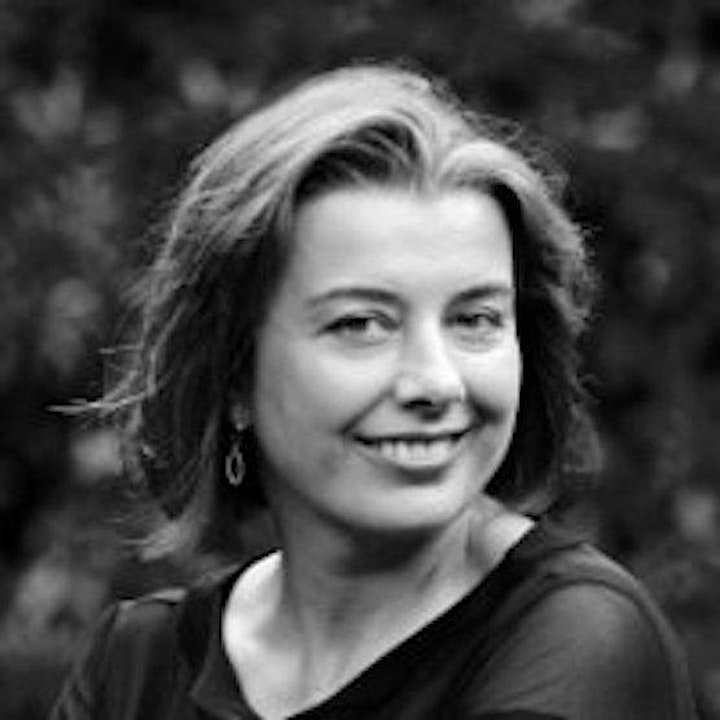 Date and time
Location
Refund policy
Contact the organizer to request a refund.
Eventbrite's fee is nonrefundable.