MY KINKY VALENTINE ❤ Erotic Dance Party / Fetish Ball.

Friday, February 16, 2018 at 10:00 PM
Event Details
NOTE* ONCE ONLINE TICKET SALES END YOU CAN BUY GENERAL & VIP KINK ZONE PASSES AT THE DOOR.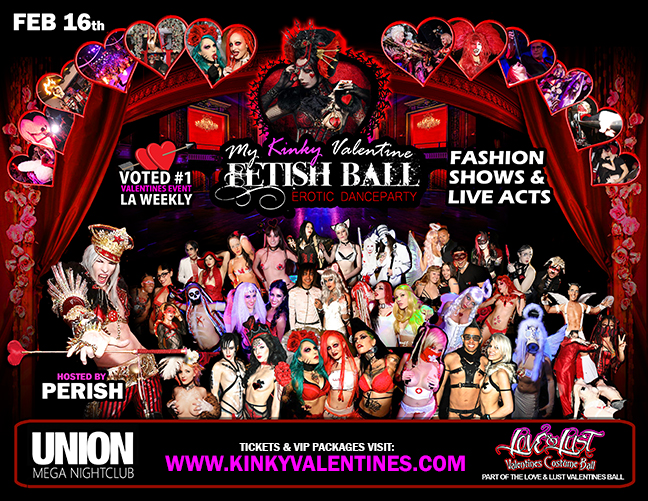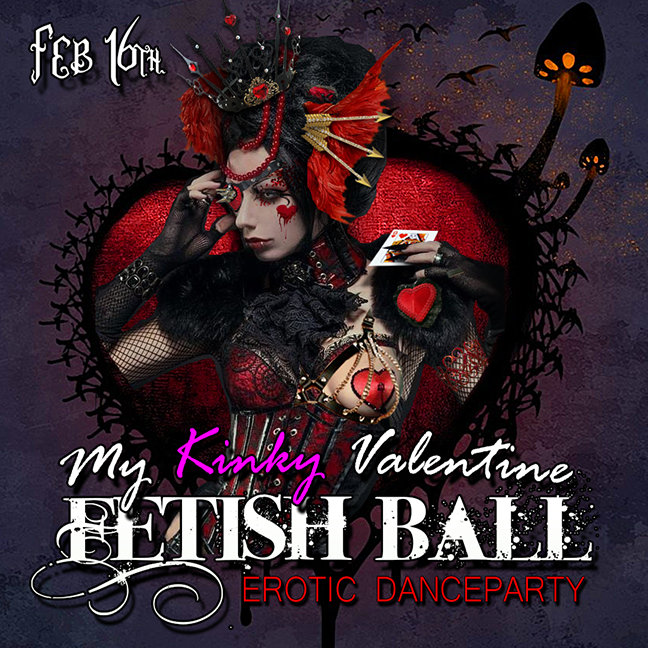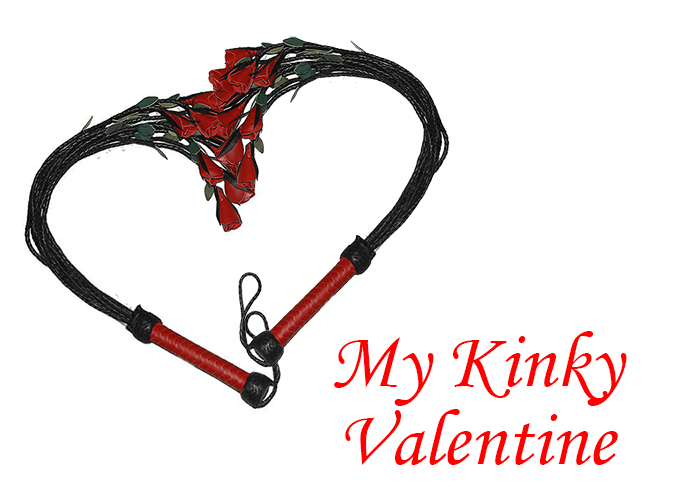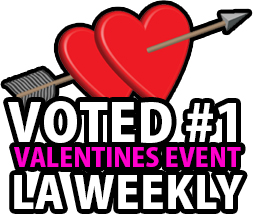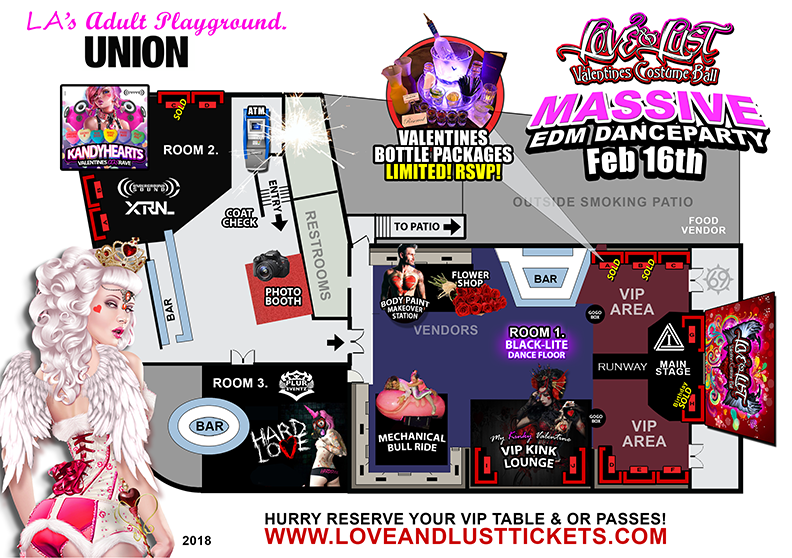 Nothing says "BE MINE" like a colar & leash!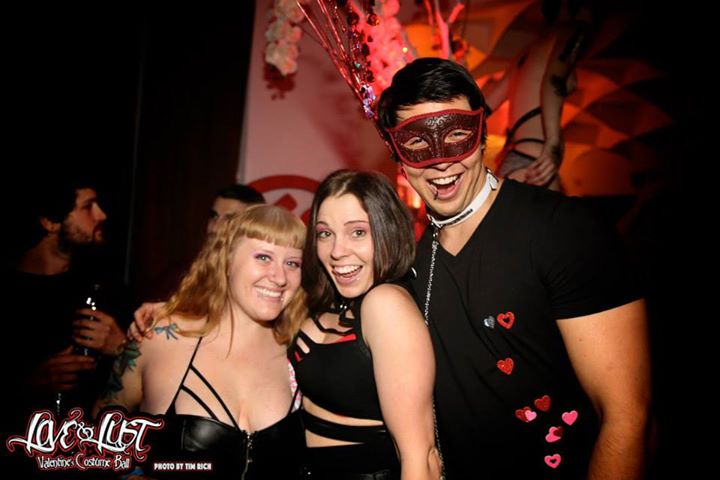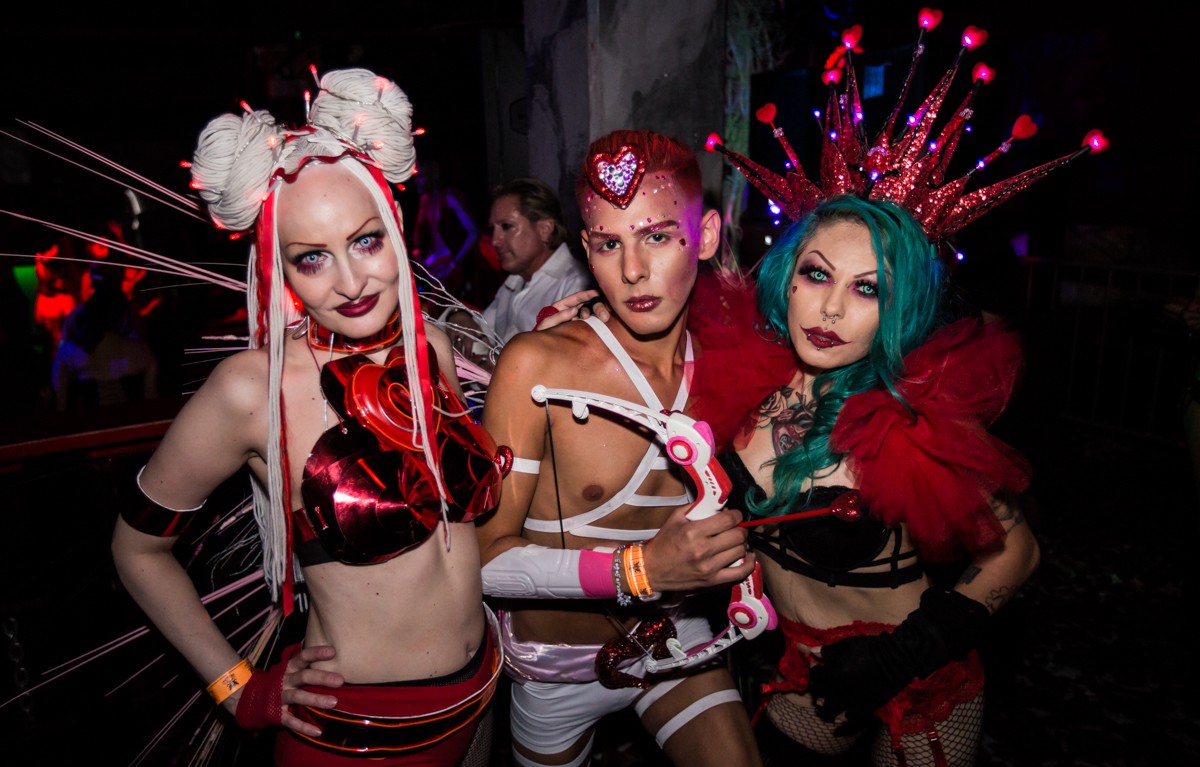 FRIDAY FEB 16TH 2018 
BE MY KINKY VALENTINE FETISH BALL
(( This year with Fetish Fashion Runway Shows )))
Brought to you by █ FET LA █ & Deviants BALL & The LA Vampire Society (V Society) / The V Society.


MY KINKY VALENTINE - Get Kinky for Valentines Day!
Couples and singles venture into the a world of decadence hosted by LA's most professional Dungeon/Fetish Players Hosts & Owners. First timers and seasoned Kinksters come to learn or come to go hard these areas are open all night for you to play!

AWARDED #1 VALENTINES KINKY ADVENTURE
by LA multiple times (LA WEEKLY)...
Great for Couples as well as Singles
to find that Special Kinky Partner!

SEE FACEBOOK EVENT PAGE TO RSVP.
❤ GET MORE FOR VALENTINES DAY! ❤
════════ ೋღ❤ღೋ ═══════

TAKING OVER THE ENTIRE TOP FLOOR OF UNION NIGHTCLUB! w/ Multiple Rooms of Music & Kink!

❤ MULTIPLE ROOMS OF MUSIC AND PLAY
● 3 BARS
● EROTIC KINKY ACTS
● SEXY GOGO'S & POLE DANCERS
● METAL GRINDER PERFORMANCES
● OPEN PLAY KINK-ZONES
● PRIVATE PLAY KINK-ZONES
● LOVE & LUST PHOTO BOOTH
● SMOKING PATIO 
● COMFY CHILL-AREAS
● ADDED COATCHECK

FEATURED THEMED GOGO's
════════ ೋღ❤ღೋ ═══════
Shannon Chrome Girl
Chrissy

FEATURED FETISH HOSTS & PERFORMERS
════════ ೋღ❤ღೋ ═══════
FETISH HOST & PERFORMER "PERISH"
FETISH HOST "ALLEY KATZ"
FETISH HOST "MASTER OVERBOUND"
FETISH PERFORMER "ELITA REIGN"
FETISH PERFORMER "PORCELAIN MIDNIGHT"
FETISH HOST "MASTER ERAGON"
MORE ADDED THIS WEEK!

GRAB A VIP PASS & ESCAPE INTO THE VIP FOR 
THOSE MUCH SPECIAL INTIMATE MOMENTS

COME TO DANCE!!!
════════ ೋღ❤ღೋ ═══════
ELECTRO / INDUSTRIAL / 80'S / GOTH / KINKY HOUSE & MORE.


FETISH FASHION SHOWS!!! 
════════ ೋღ❤ღೋ ═══════
LOCAL FETISH FASHION DESIGNERS will be sharing you the latest in LA Fetish Fashion. Grab a front row seat in the VIP KINK AREA & secure a bottle, sit back and watch the RUNWAY SHOWS.
GET TICKETS & VIP HERE: www.kinkyvalentines.com

COME TO PLAY!!! 
════════ ೋღ❤ღೋ ═══════
Fetish Furniture & Play areas onsite for you to play.

Hosted By:
& The V Society
Deviants Ball.
SHHH LA
Plus vip kink room dancers & players
ELITA REIGN
Mistress Jenifer
MORE ADDED SHORTLY.

╔════════ ೋღ❤ღೋ ════════╗
ೋ ............. LOCATION ........... ೋ
╚════════ ೋღ❤ღೋ ════════╝

For 2018 we found one of the most enchanting and romantic Historic locations in Los Angeles to sweep your senses. With over 10,000 sq. Ft of ornate fixtures, entry ways & VIP areas this venue is perfect for a Valentine Fairy Tale.

UNION NIGHTCLUB
4067 W Pico Blvd, 
Los Angeles, CA 90019

21+ To Drink.
10-2am + VIP Afterhours (see ticket site)
Friday Feb 16th 2018.

╔═══════ ೋღ☆ღೋ ═══════╗
ೋ .TICKETS & VIP PACKAGES ... ೋ
╚═══════ ೋღ☆ღೋ ═══════╝

GET TICKETS & VIP HERE: www.kinkyvalentines.com

We made VALENTINES simple for anyone planning a special night for both singles to hunt & couples to romance.

BOTTLES & VIP SEATING... ENJOY THE SHOW!
Love & Lust took care of it all to ensure you can impress & entertain that special someone w/ a complete package of options making the night full of surprises ready and waiting for you, all you have to do is just show up! ♥


╔════════ ೋღ☆ღೋ ═══════╗
ೋ .......... WHAT TO WEAR? ............ ೋ
╚════════ ೋღ☆ღೋ ═══════╝

Fetish Wear ♥
skin = just cover your parts! ♥
Reds 
Whites
Reds & Whites
Costumes
Cosplay
Lingerie
Gothic Attire / Blacks
Wings 
Hearts
ALL COSTUMES WELCOME. not mandatory.

You can also bring:
KINKY play toys 

NO PRO-CAMERAS (ask for media pass)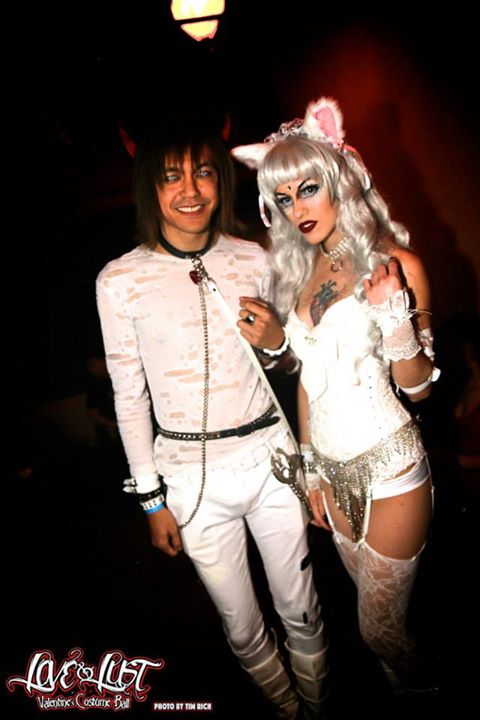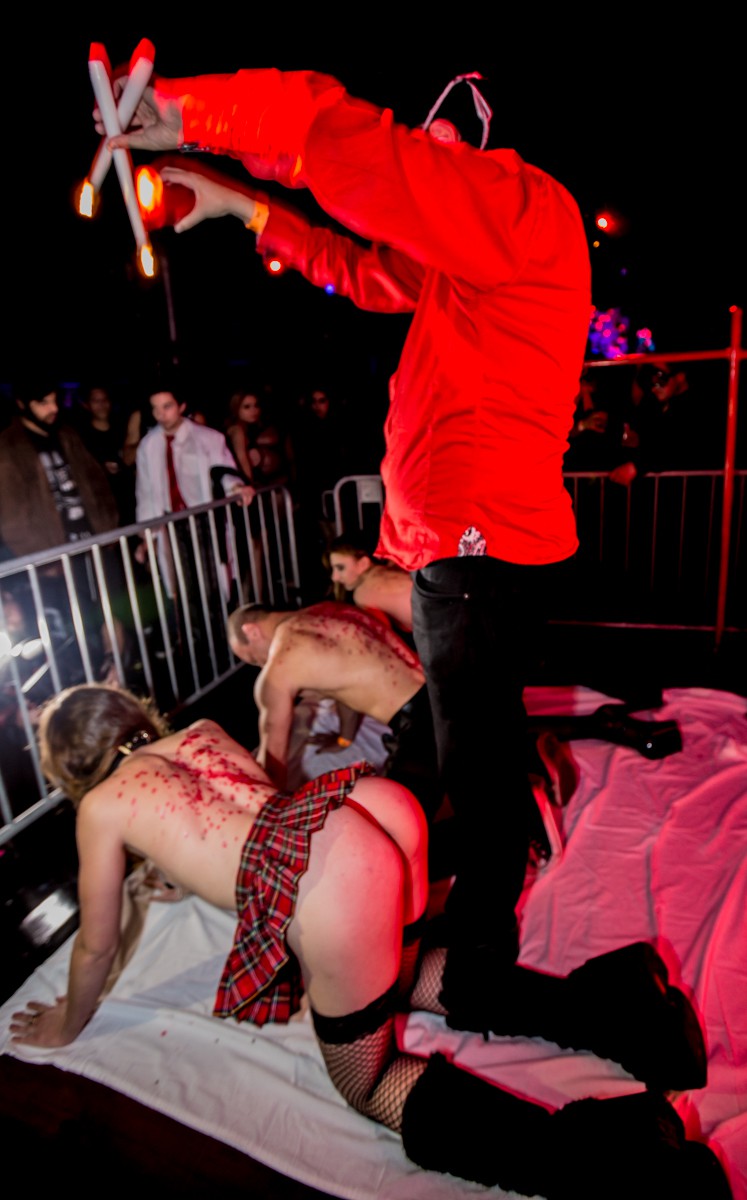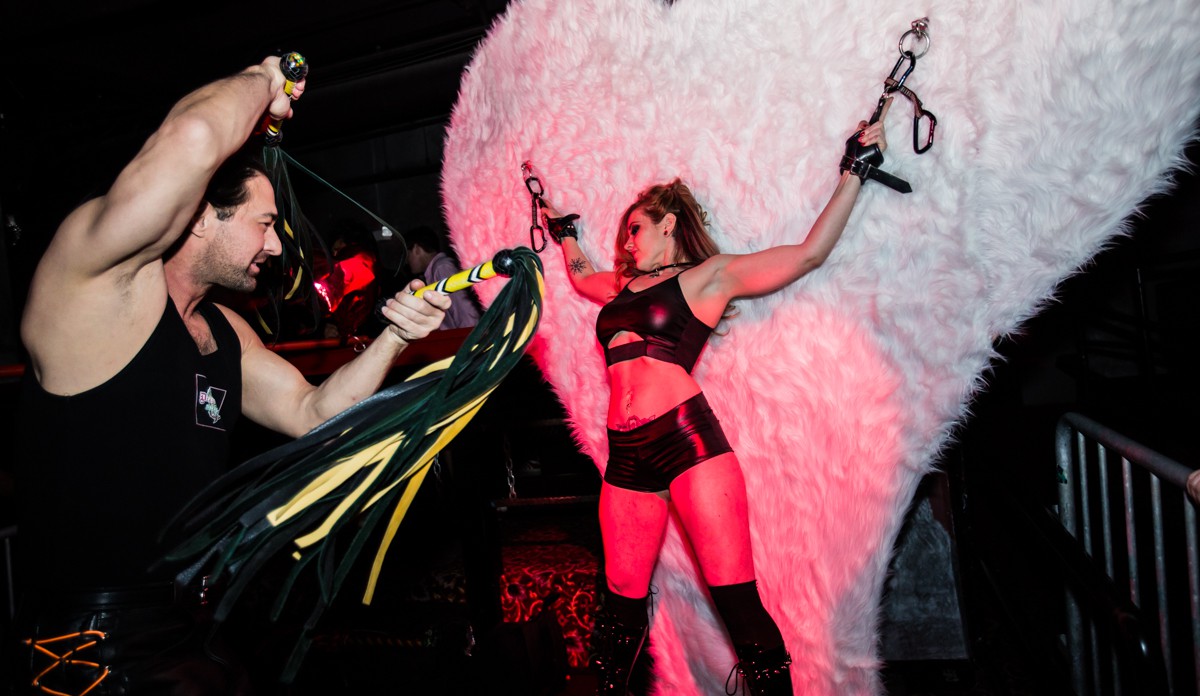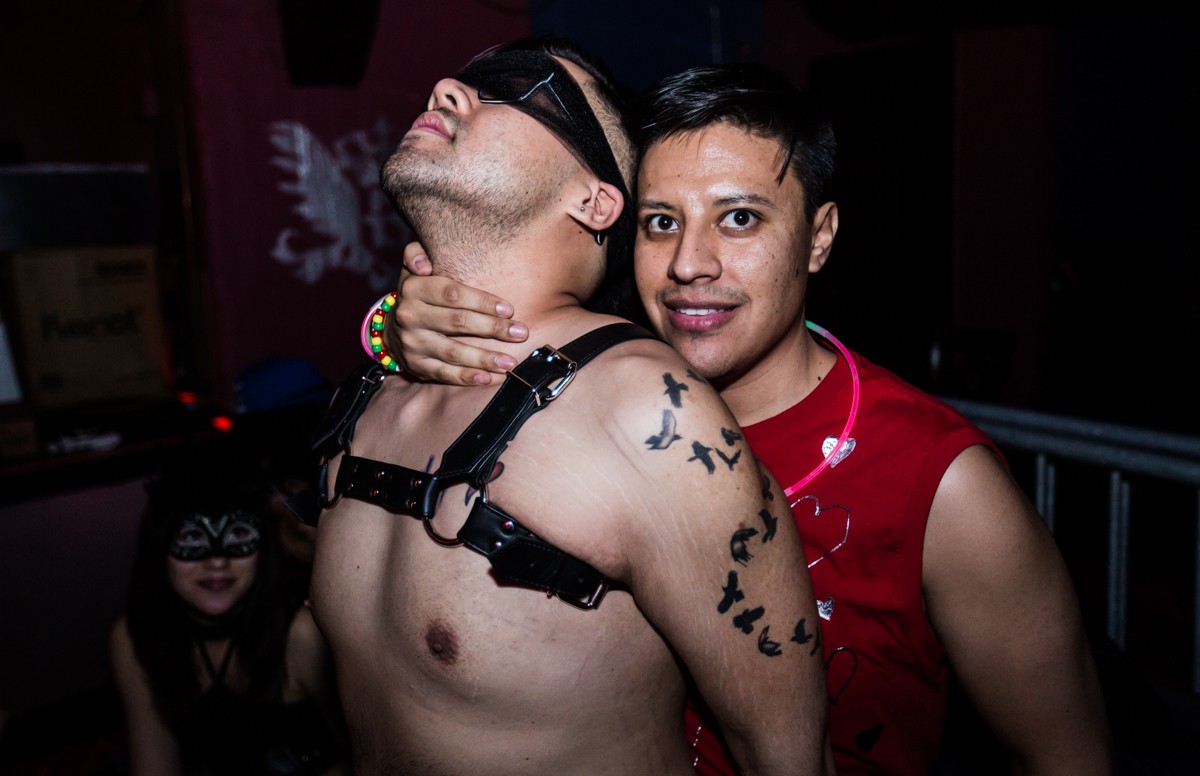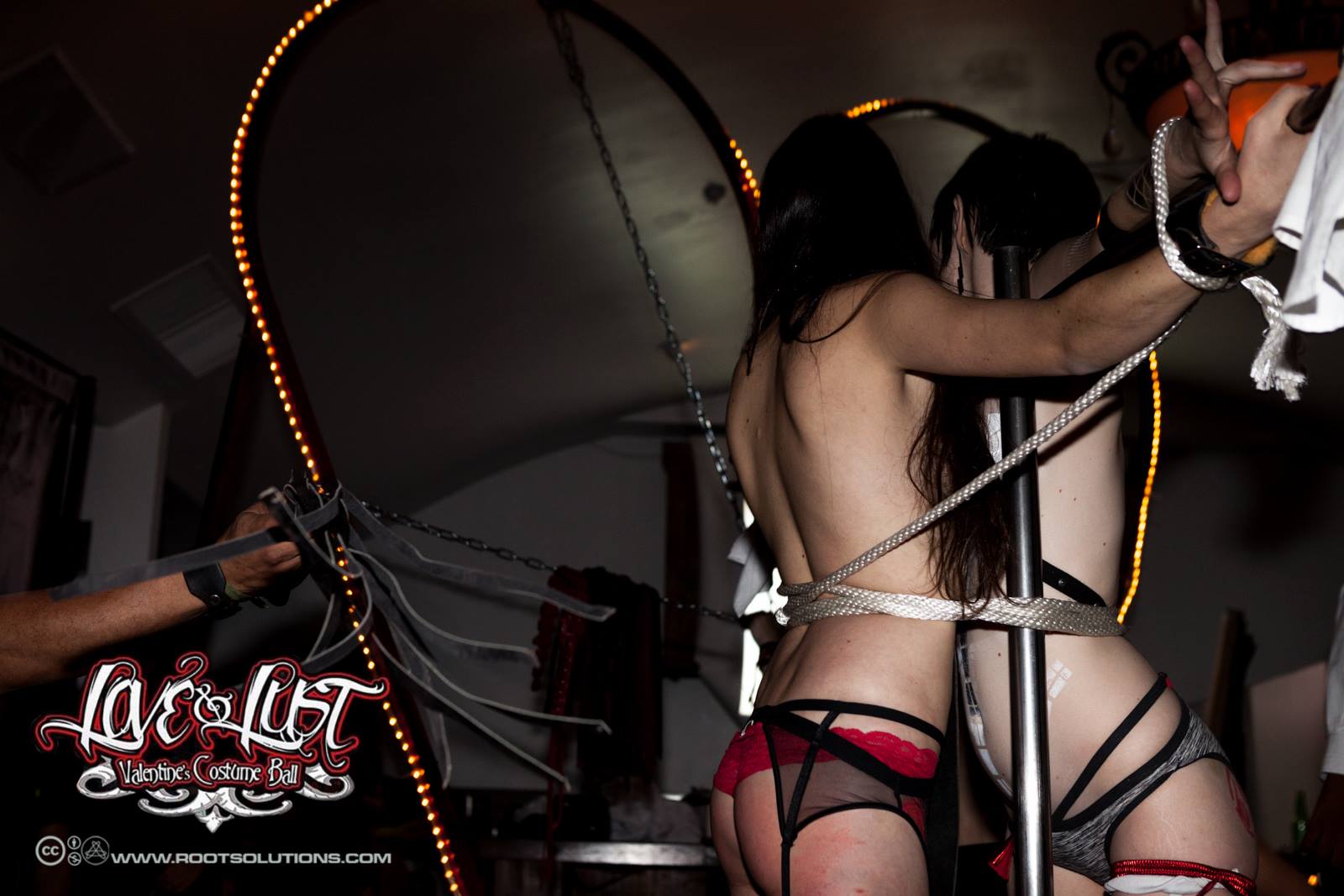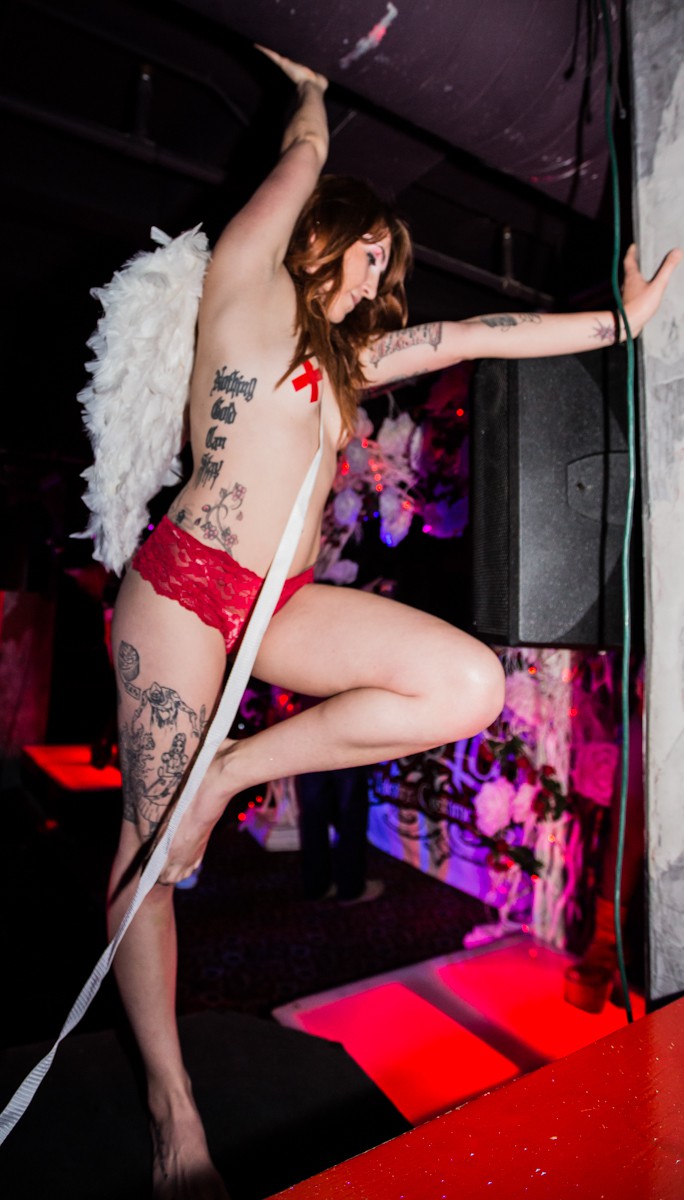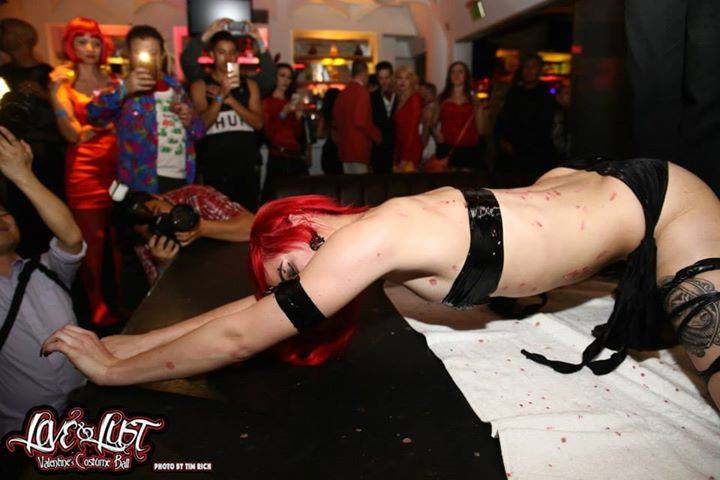 Live stage acts all night.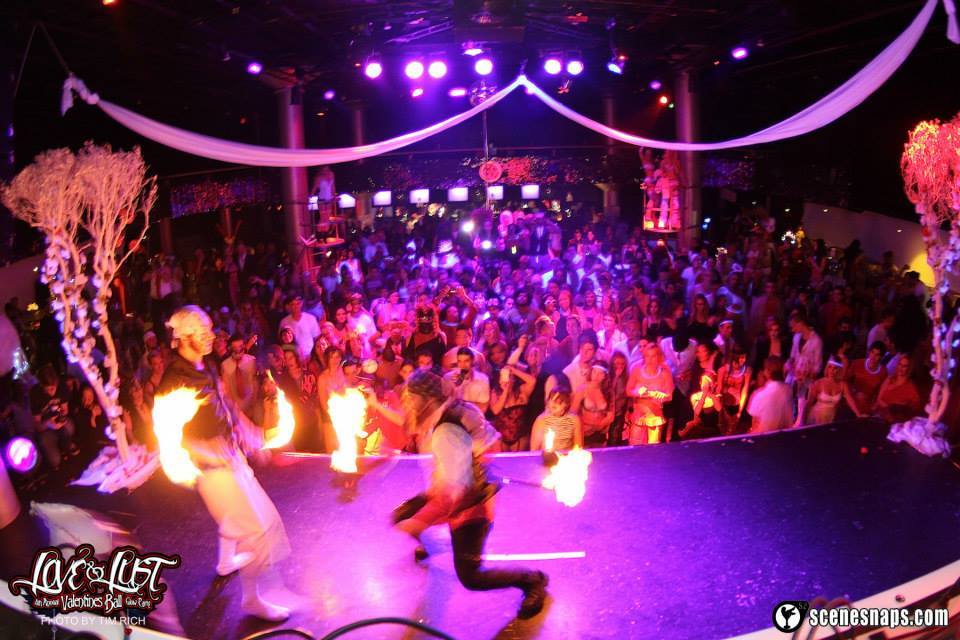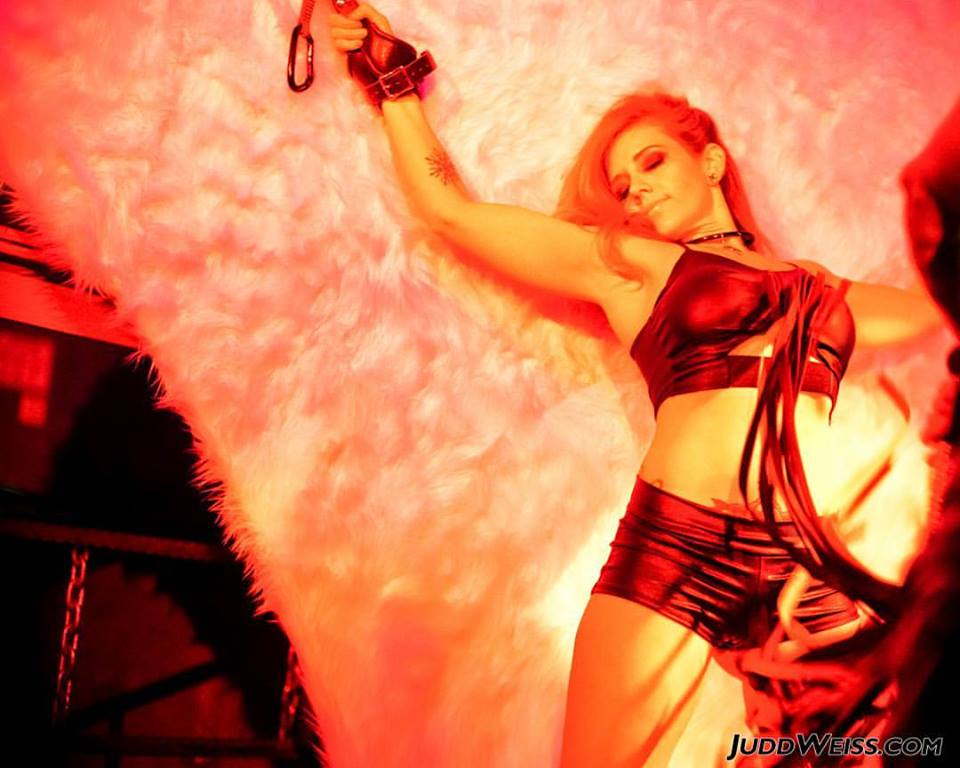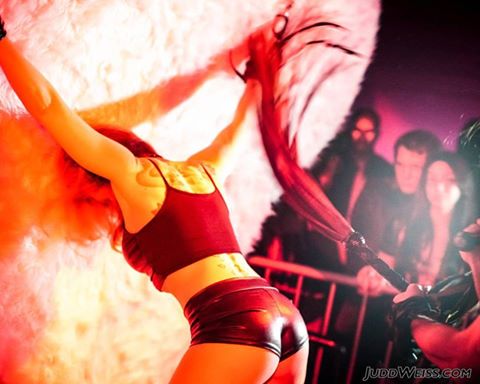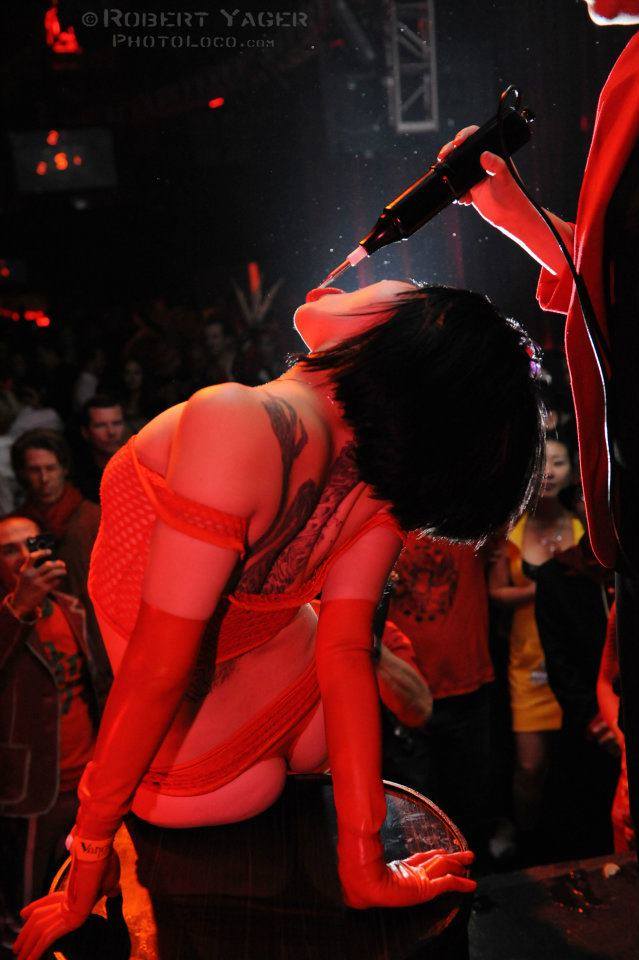 AND SO MUCH MORE!!!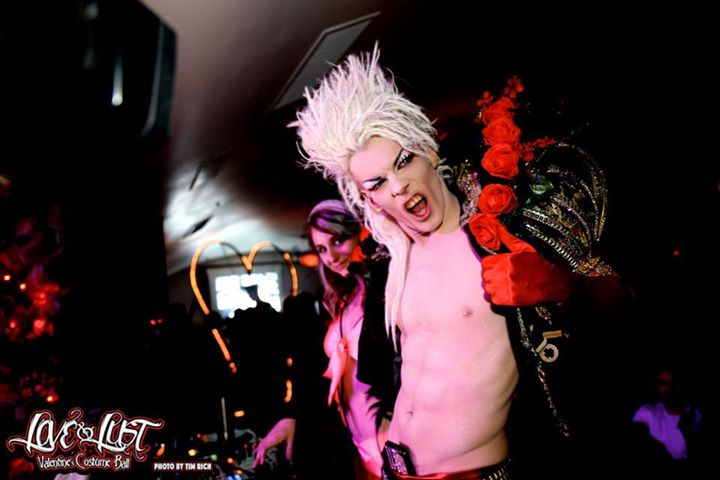 ❤ Hosted by FETISH MODEL & PERFORMER "PERISH"
LA's Most Notorious Underground Party Promoter has surfaced in Hollywood & is breaking all the rules creating a new-level of extreme-nightlife & entertainment.

 FEATURED FETISH HOSTS & PERFORMERS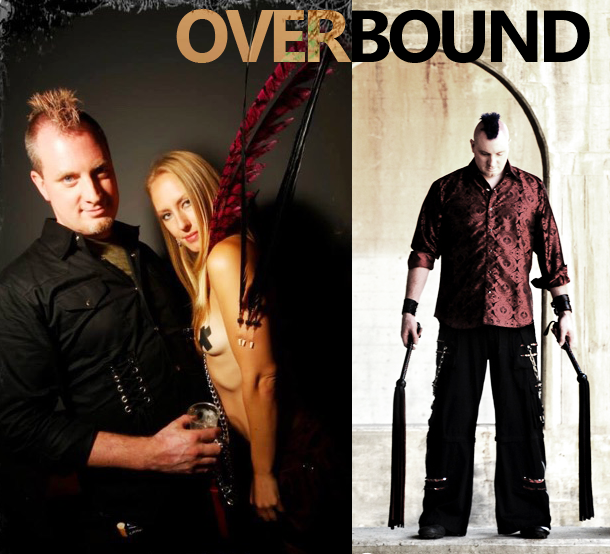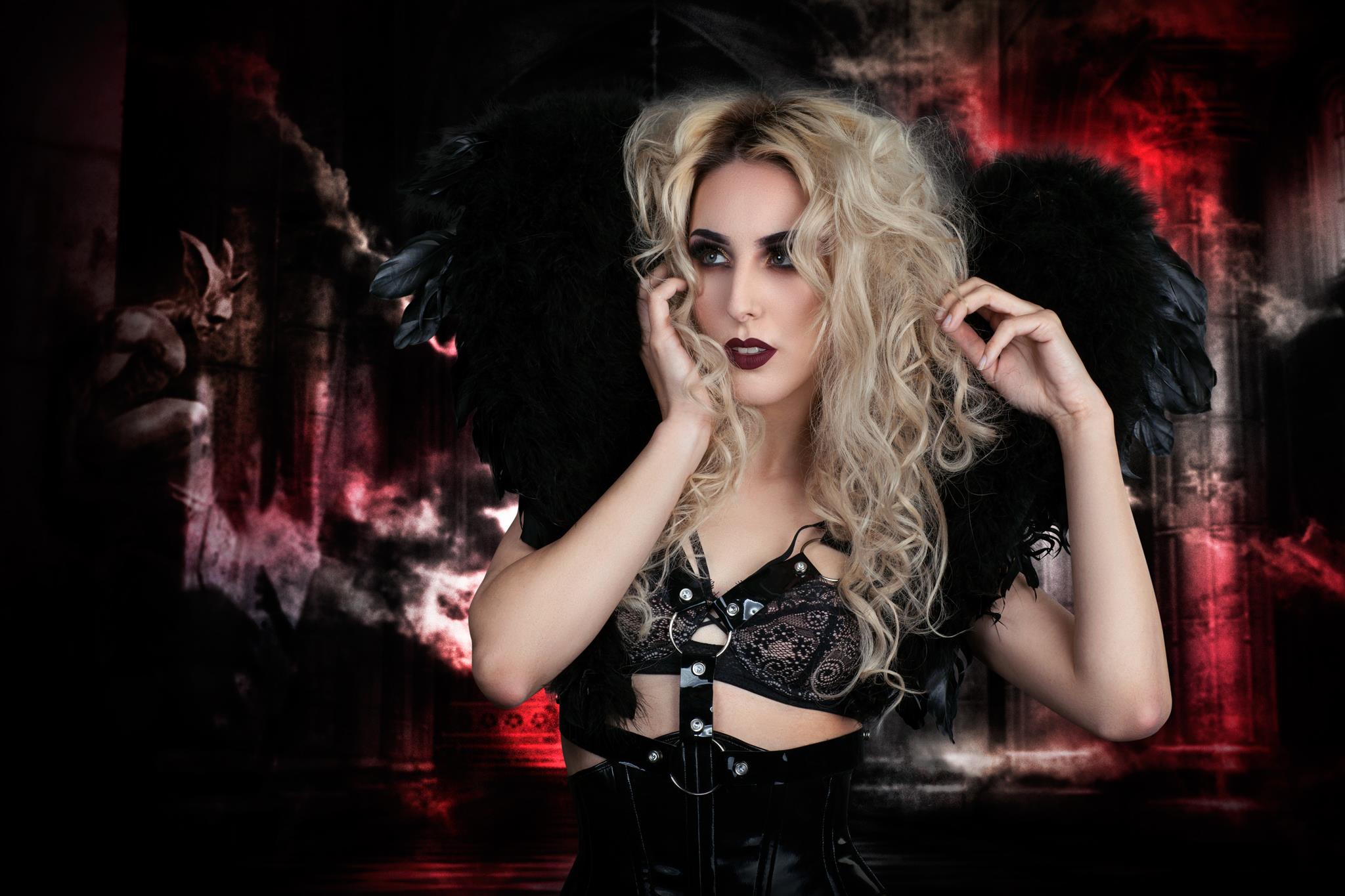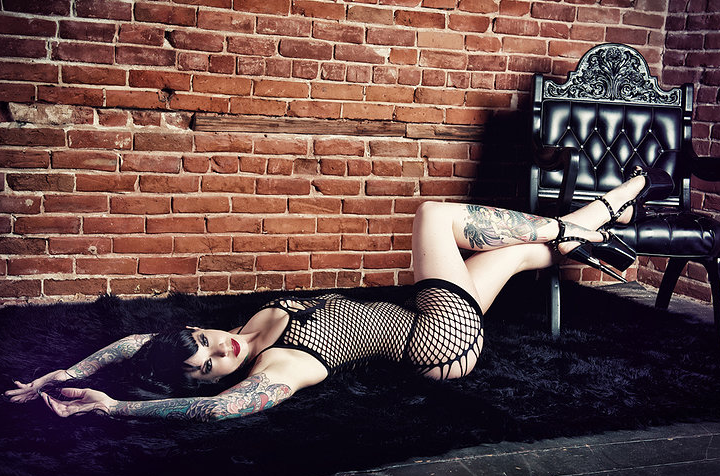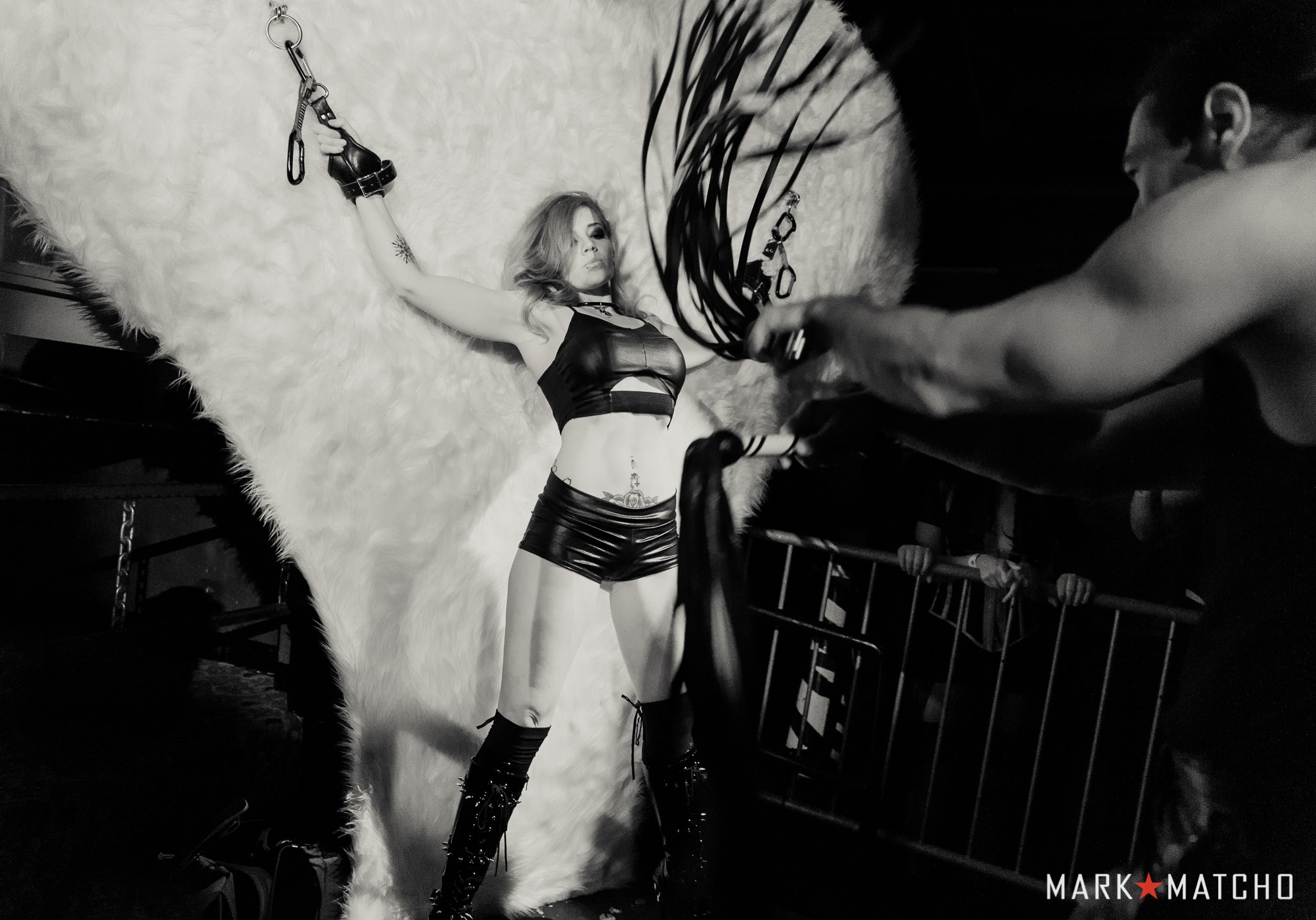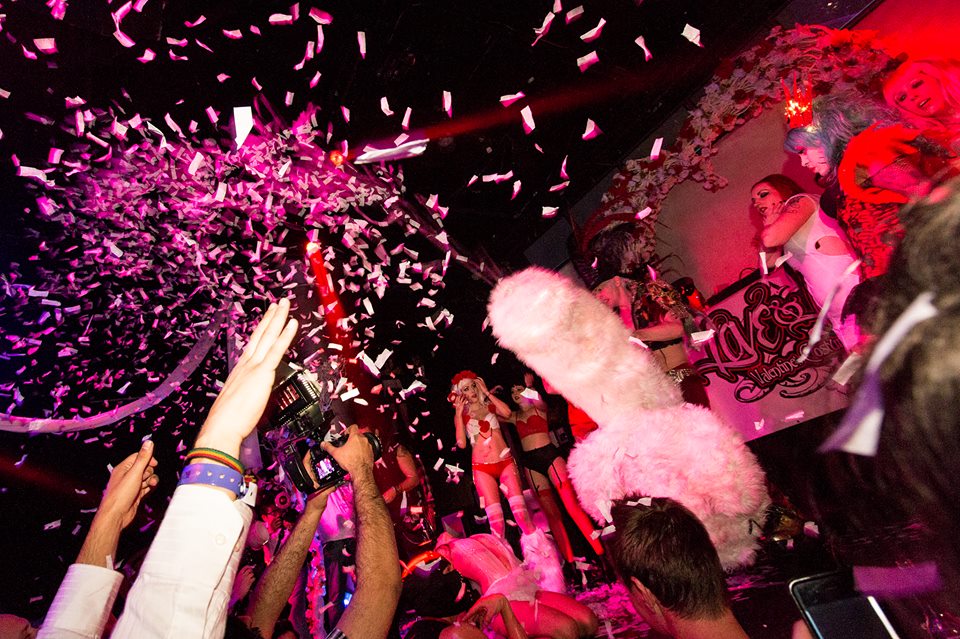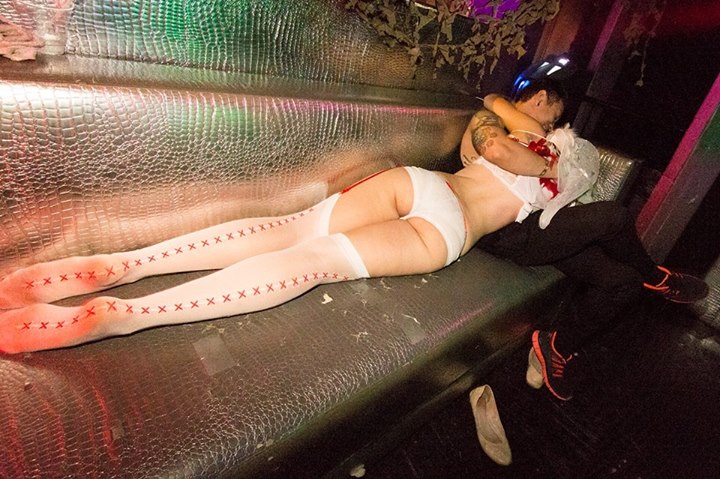 ❤ LOVE & LUST PHOTO BOOTH HOSTED BY TIM RICH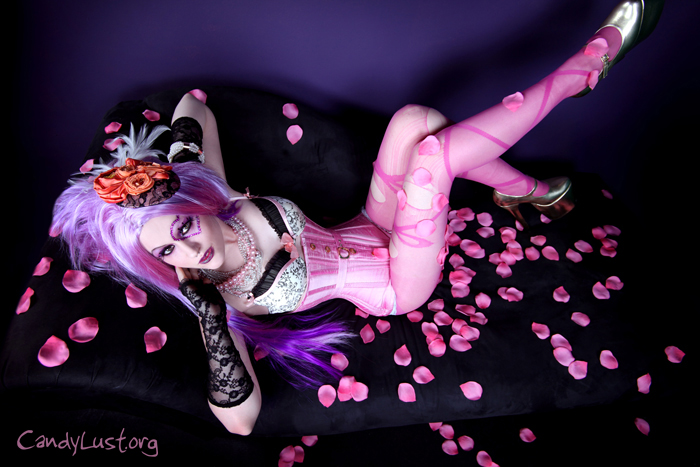 ❤ TONS OF WILD COSTUMES OF ALL STYLES:)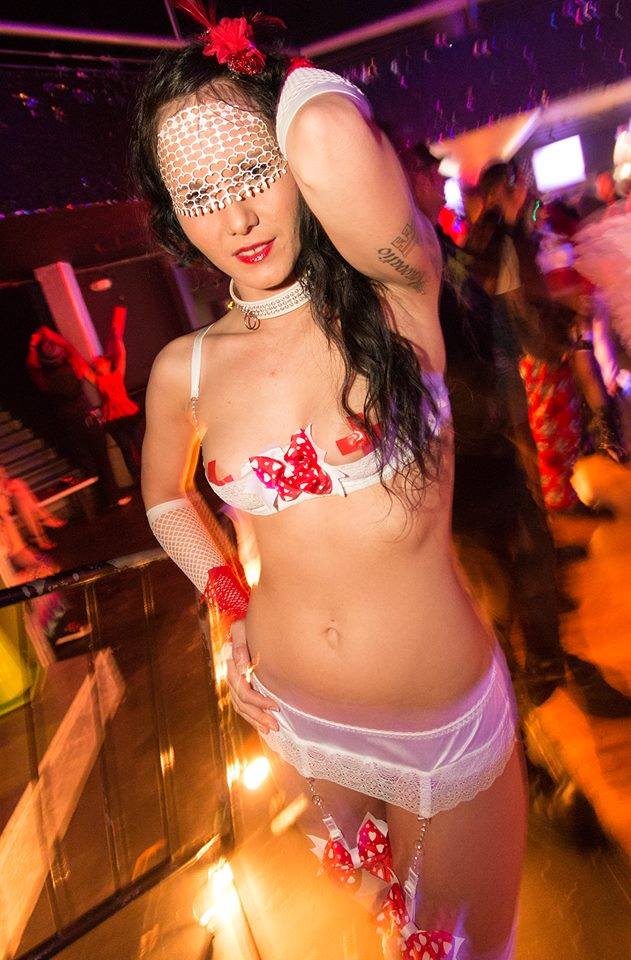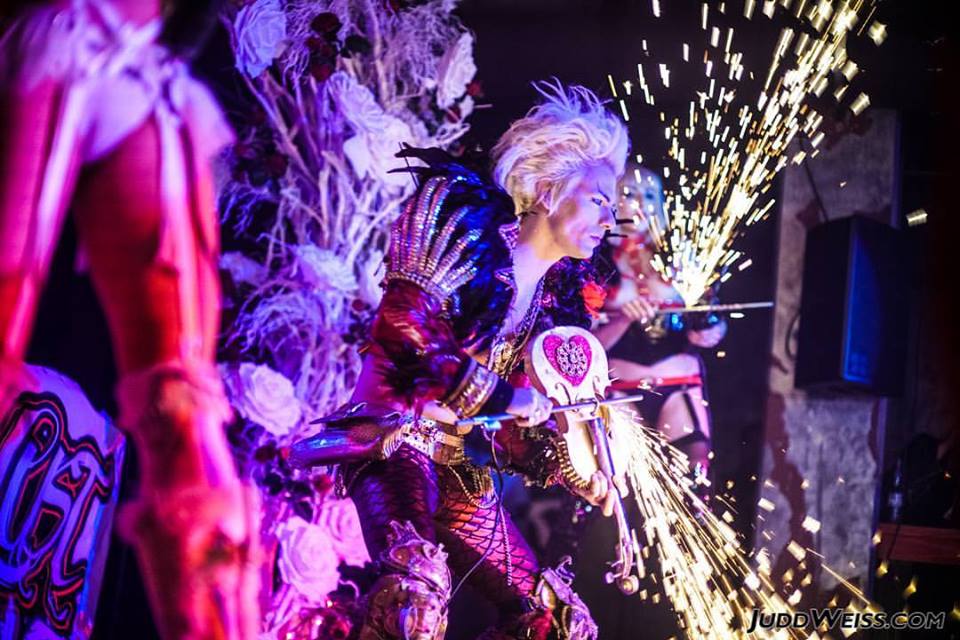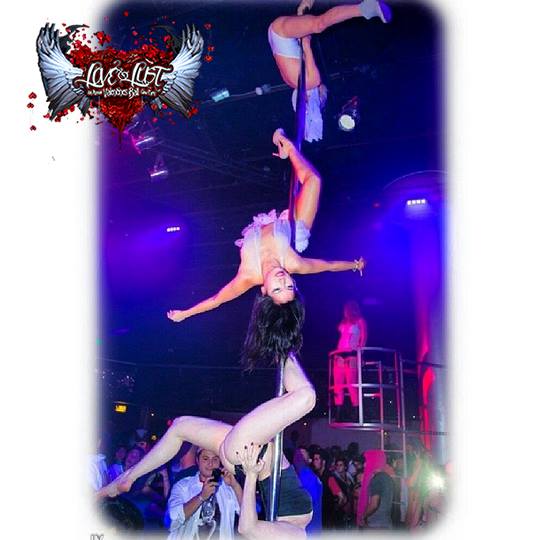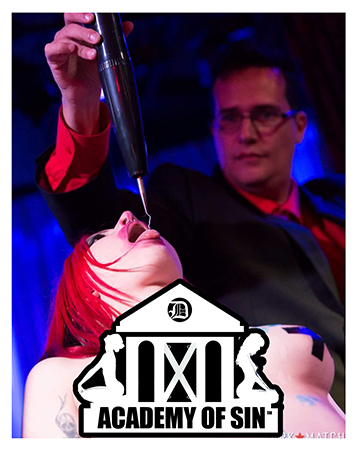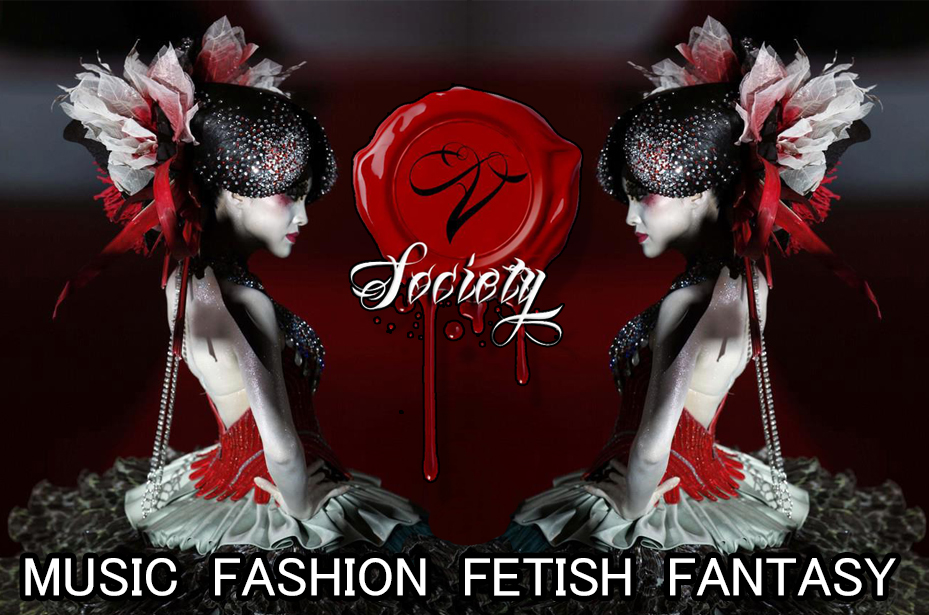 DRESS YOUR FETISH FOR VALENTINES DAY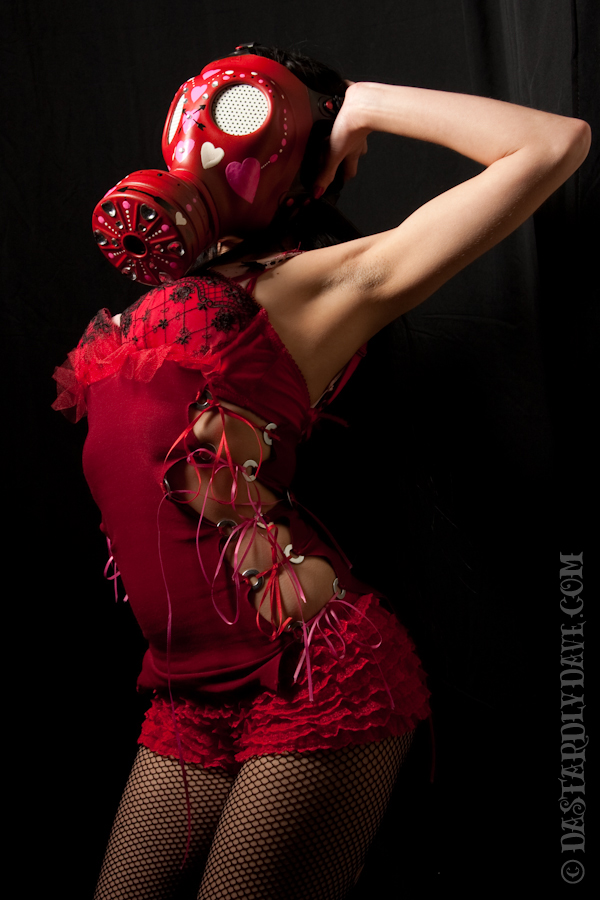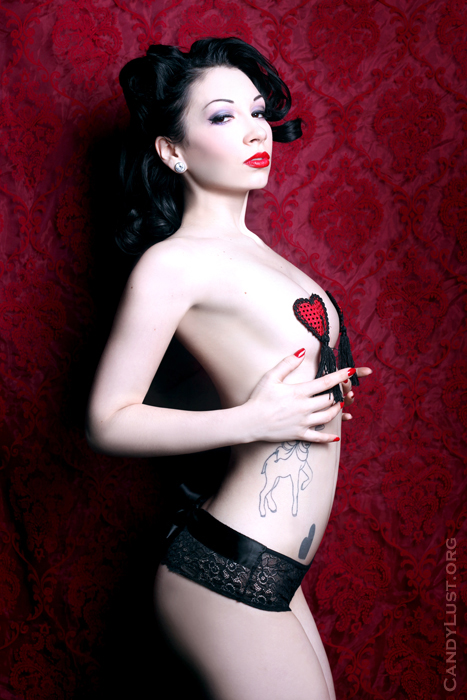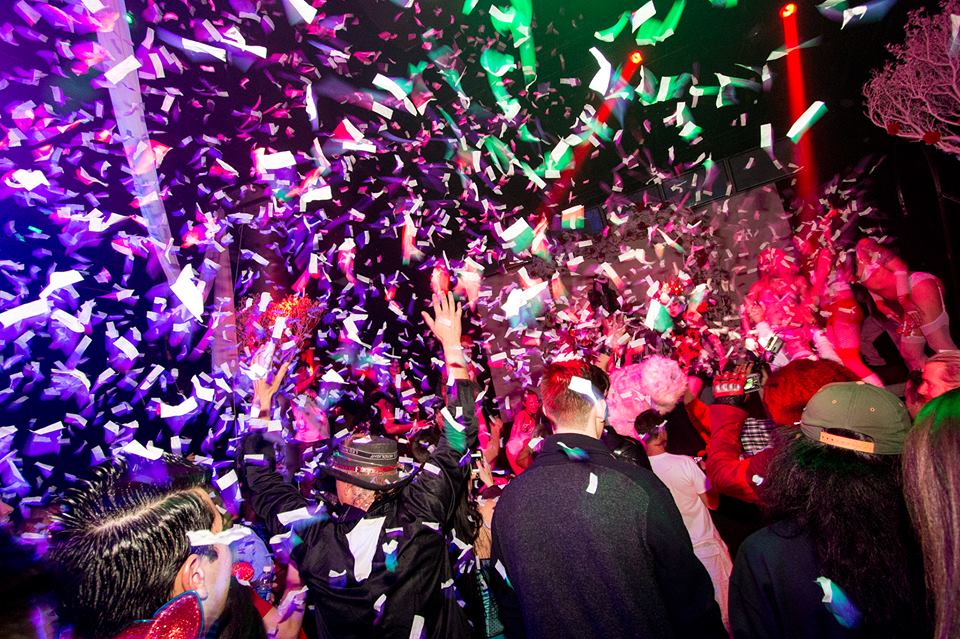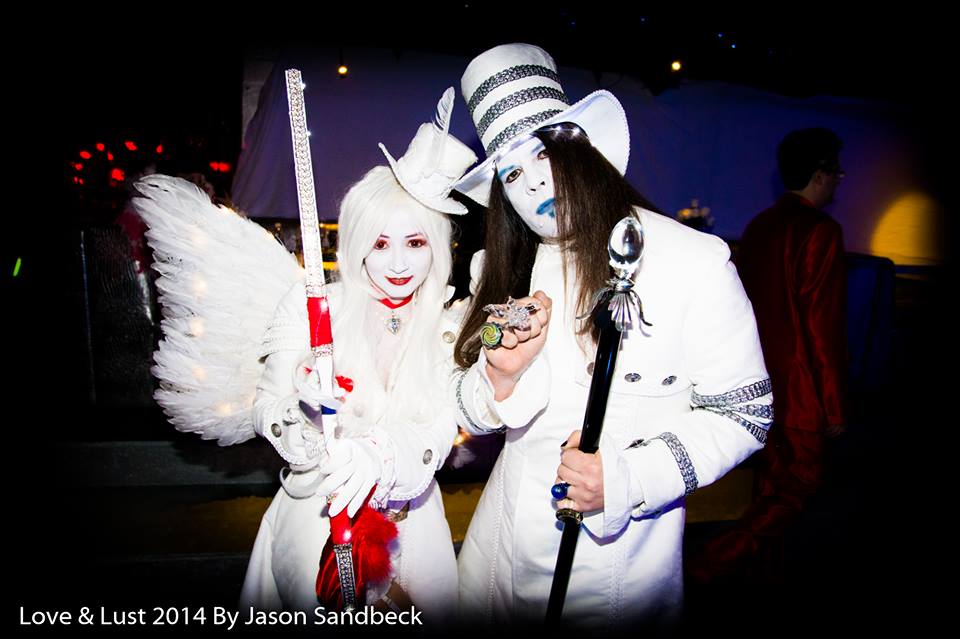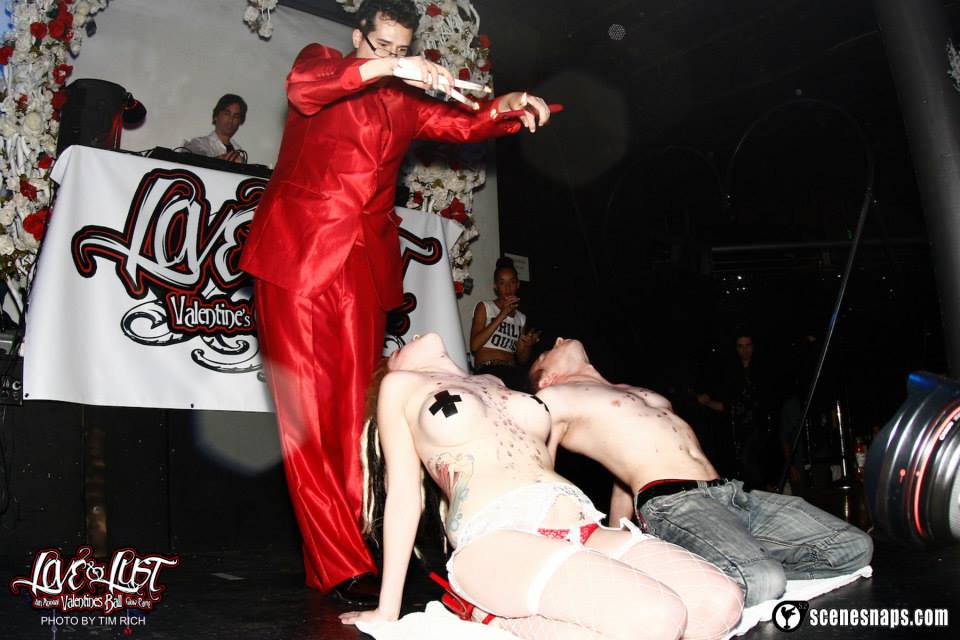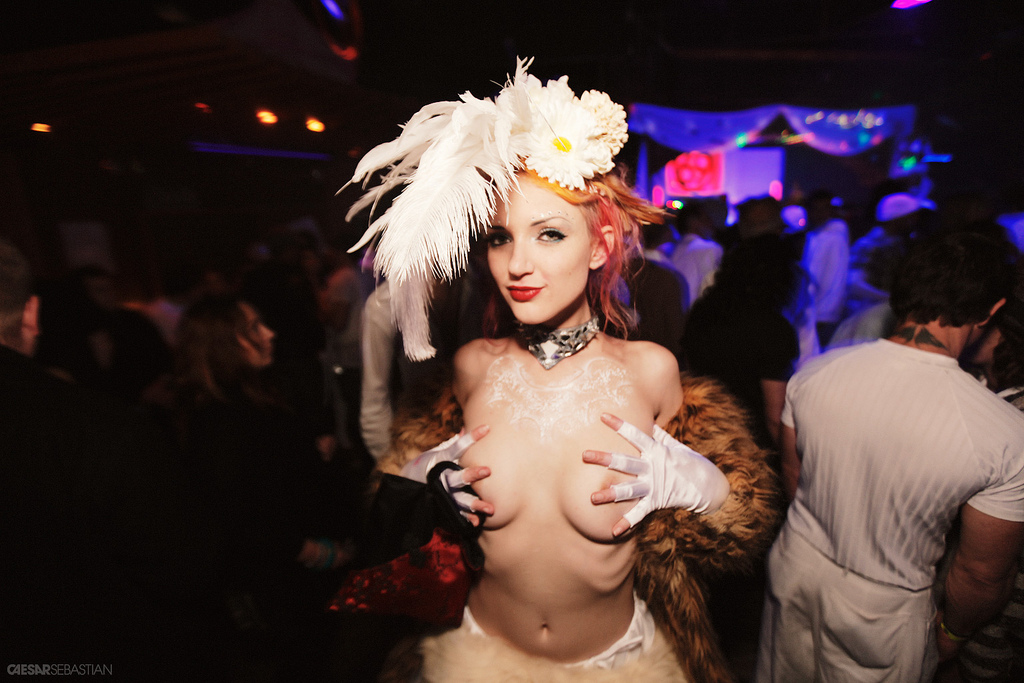 When & Where

UNION NIGHTCLUB
4067 W Pico Blvd,
Los Angeles, CA 90019


Friday, February 16, 2018 at 10:00 PM
Add to my calendar