MY KINKY VALENTINE ❤ Erotic Dance Party / Fetish Ball. * FRIDAY FEB 17TH

Friday, February 17, 2017 at 10:00 PM
Event Details
LOVE & LUST PRIVATE AFTERHOURS
916 S Los Angeles St.
AFTER HOURS WRIST BAND REQUIRED FROM LOVE AND LUST - NO ONE ADMITTED WITH OUT IT.
Get your wrist band at the door @ THE GLOBE before 3am.
TICKETS ALSO SOLD AT THE DOOR ONCE ONLINE PRESALEs END. FOR BOTH GENERAL ADMISSION & ALSO THE VIP BALCONY PASSES!! SEE YOU ALL AT 10PM!!!
ALSO FOR U AFTERHOURS PEOPLE... GRAB THE AFTERHOURS PASS FOR AN EXTRA $18 ONLINE OR AT THE DOOR... ALLOWS U TO GET THE WRISTBAND TO PARTY TILL 6AM AT A SECRET SEPERATE LOCATION JUST 4 BLOCKS FROM THE VENUE!!!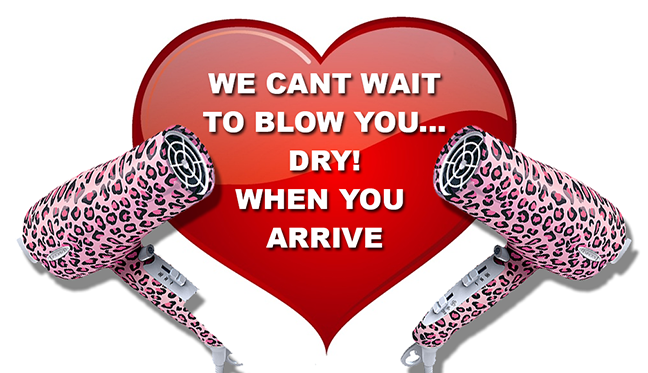 LOVE & LUST JUMPED INTO ACTION TO KEEP YOU ALL DRY TONIGHT

SCREW YOU RAIN !
ADDED COATCHECK
ADDED INDOOR PARKING (RIGHT NEXT DOOR!)
ENTRANCE/SIDEWALK ALSO COVERED RIGHT OUTFRONT.
IF YOU CAN UBER DROP OFF RIGHT OUTFRONT STILL THE EASIEST.
COAT CHECK GIRL ARMED WITH BLOWDRYER, JUST CAUSE THATS FUN & WE WANNA BLOW YOU ON THE WAY IN:)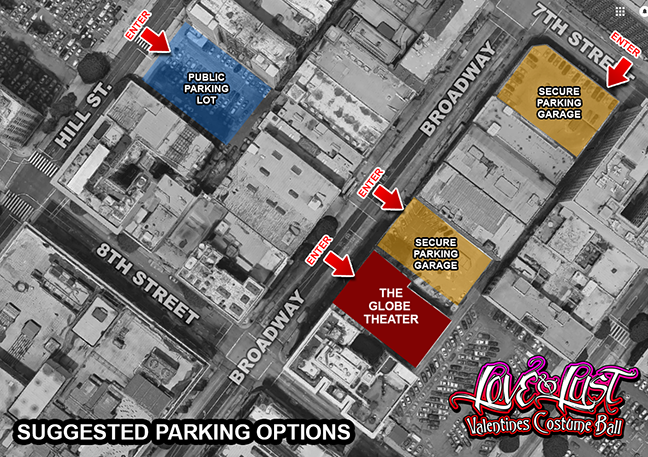 covered parking lots.

FRIDAY FEB 17TH
BE MY KINKY VALENTINE 2017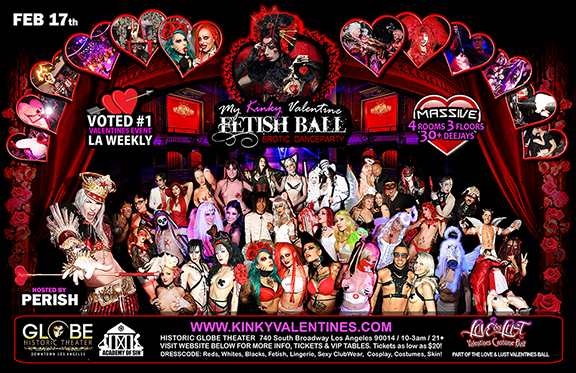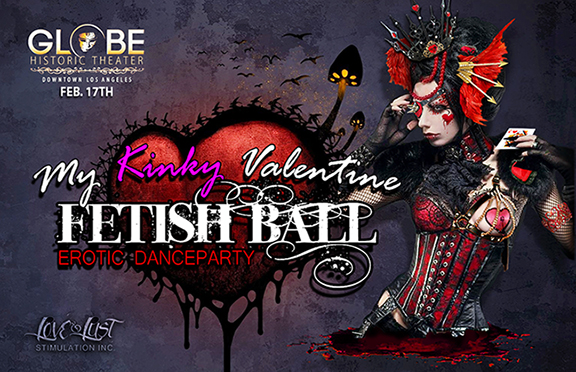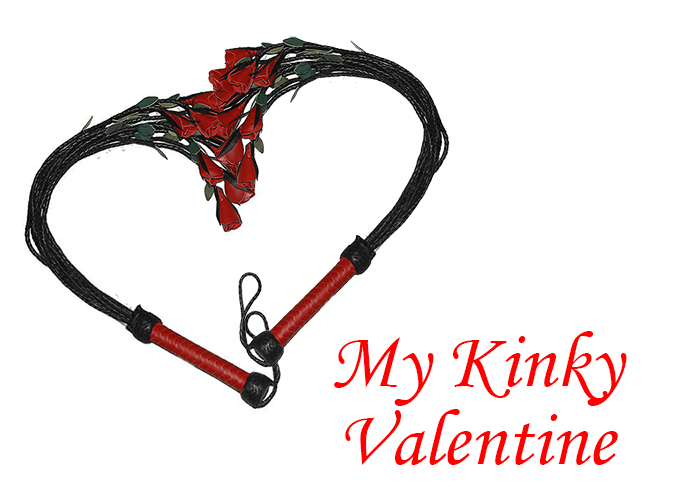 "BE MY KINKY VALENTINE" IS PART OF THE
2017 LOVE & LUST VALENTINES COSTUME BALL + DANCE PARTY!!!
ONE TICKET GETS YOU INTO THE FETISH AREAS AS WELL AS ALL THE OTHER ROOMS OF DANCE MUSIC AT THIS MASSIVE MULTI-ROOM EVENT.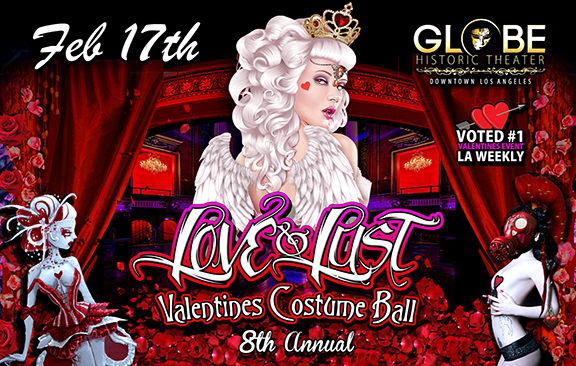 AT THE HISTORIC GLOBE THEATER!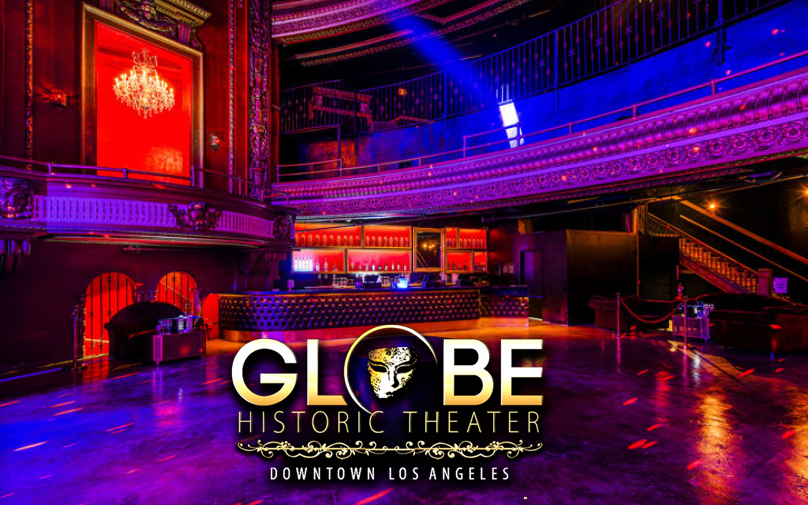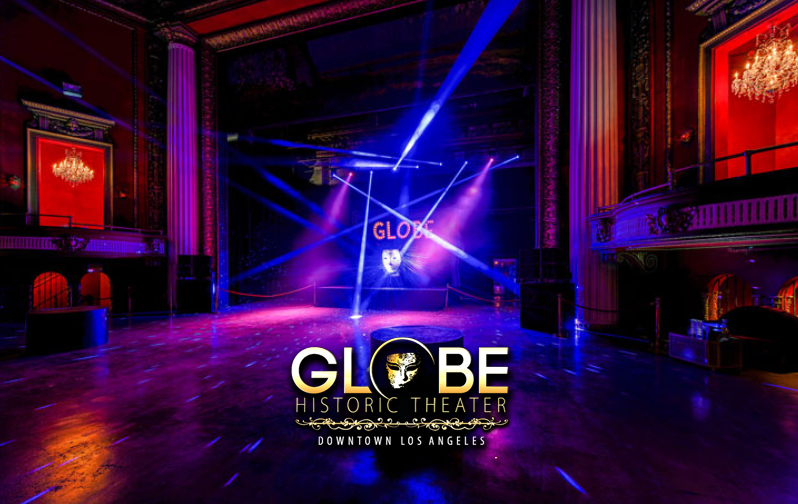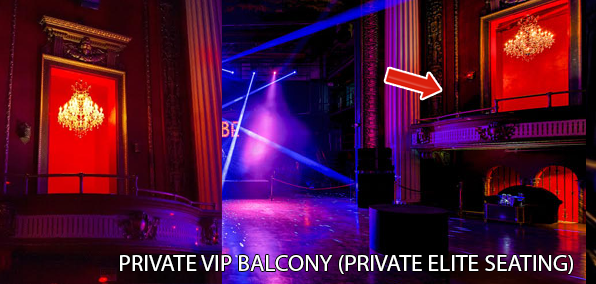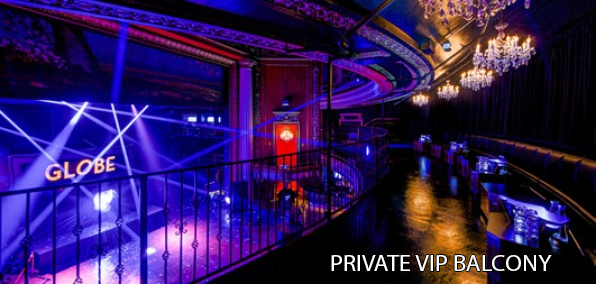 ALL ACCESS VIP PASS OR BOTTLE SERVICE PACKAGE REQUIRED TO ACCESS THE VIP BALCONY & VIP KINK ROOM.  ELITE SEATING REQUIRES ELITE PACKAGE.
AWARDED #1 VALENTINES EVENT PICK
in LA multiple times (LA WEEKLY)...
Great for Couples as well as Singles
to find that Special Kinky Partner!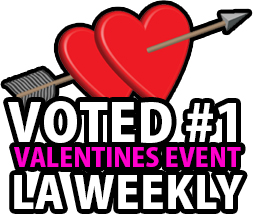 Nothing says "BE MINE" like a colar & leash!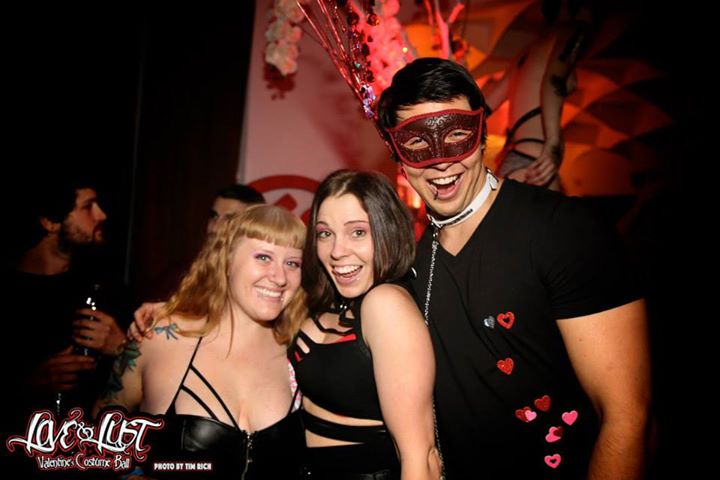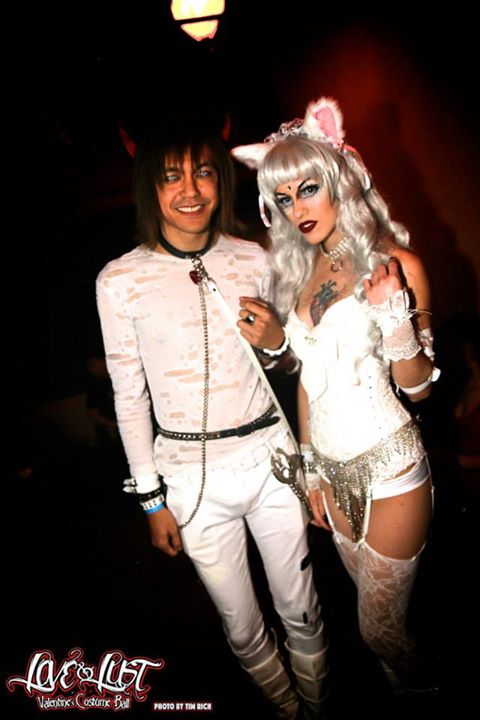 Live stage acts all night.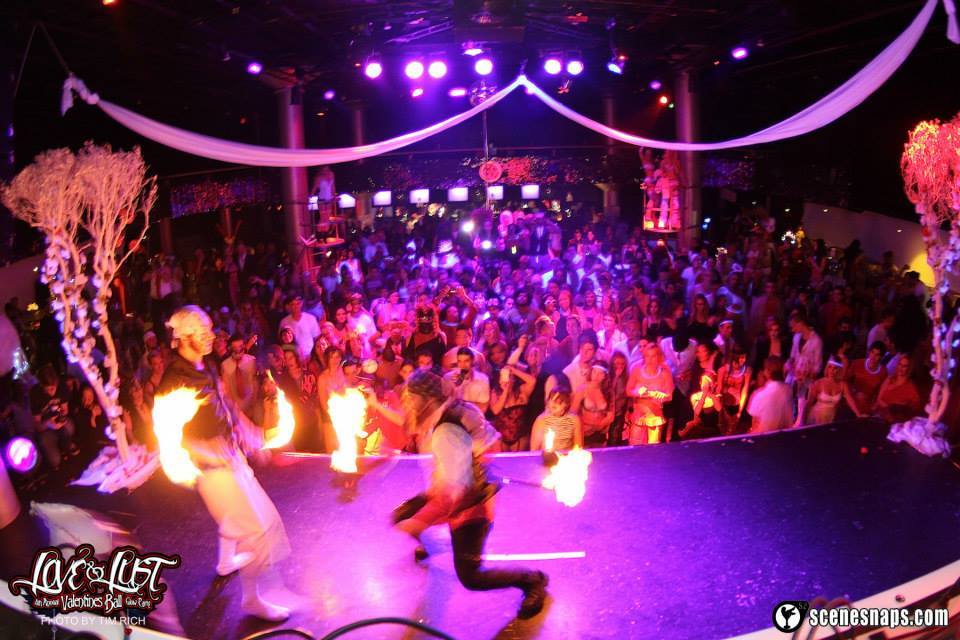 THE GIANT FUZZY KINK HEART RETURNS!
Open to all our guests just ask our play-furnture hosts to indulge.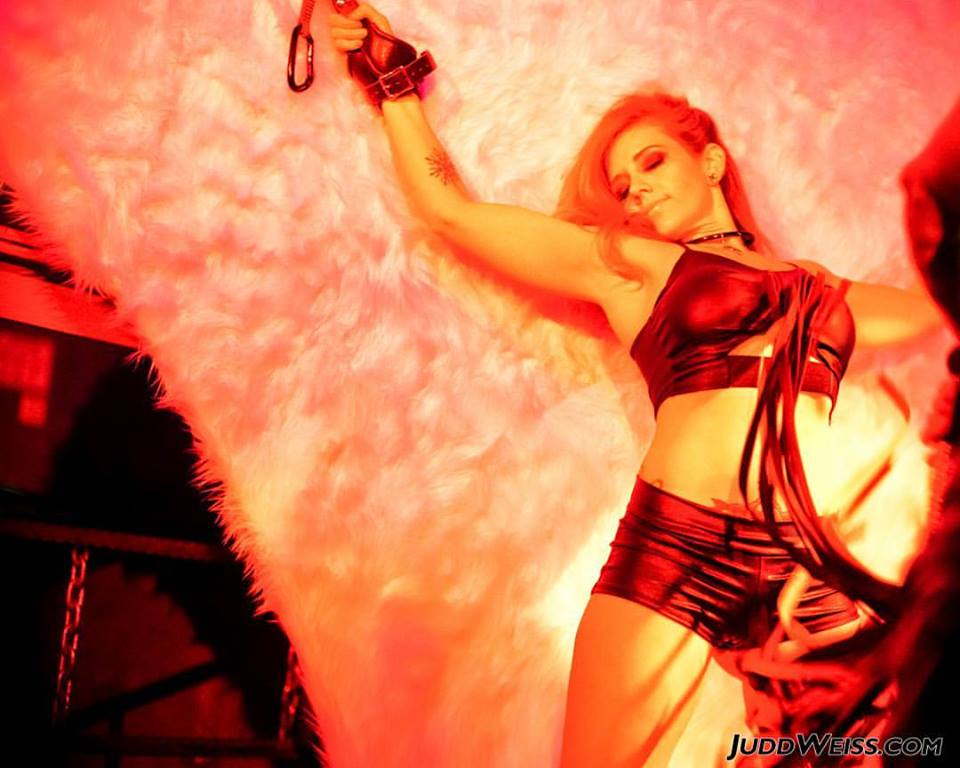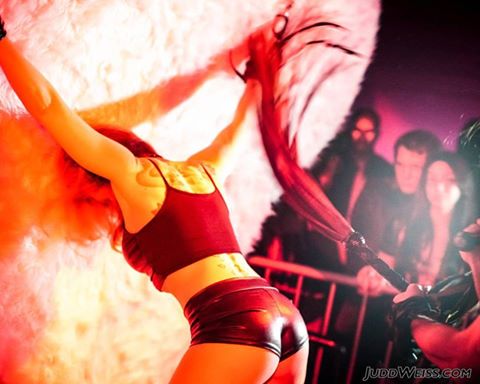 ELECTRO WANDS IN THE VIP KINK LOUNGE...
ASK OUR HOSTS TO PLAY WHEN YOU ARRIVE.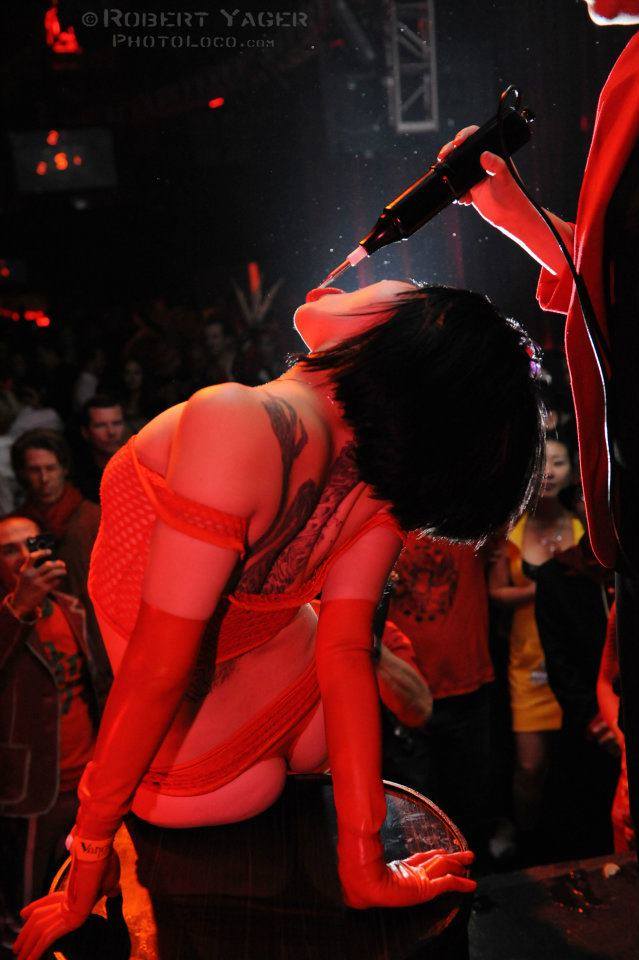 DATE NIGHT MADE SIMPLE!
GUYS! WE MAKE VALENTINES EASY!
Let LOVE & LUST Help you plan that perfect night.

BUY ROSES NOW AND PICK THEM UP WHEN YOU ARRIVE!
PLUS...
INTIMATE & PRIVATE VIP SEATING & LOUNGES

BOTTLE SERVICE WITH VARIOUS OPTIONS TO CHOOSE FROM


EXPRESS VIP NO-WAITING ENTRY

NOW ALL YOU NEED TO DO IS SHOW UP & LOOK YOUR BEST!
             (See Our Exclusive VIP Couples Packages above)

❤ GET MORE FOR VALENTINES DAY! ❤
════════ ೋღ❤ღೋ ═══════
❤ MULTIPLE ROOMS 

● MULTIPLE FULLY STOCKED BARS
● FIRE PERFORMERS
● CUSTOM VALENTINES DECOR
● EXOTIC KINKY ACTS
● FIRE PERFORMERS
● SEXY GOGO'S
● AERIAL PERFORMANCES
● POLE-PERFORMERS
● METAL GRINDER PERFORMANCES
● KINK-ZONE FETISH PLAY
● LOVE & LUST PHOTO BOOTH
● SMOKING PATIO
● COMFY CHILL-AREAS
● ADDED COATCHECK
● BODY PAINT-STATIONS
● SECURED INDOOR PARKING NEXT DOOR ($10-$15)
● ROAMING PHOTO & VIDEOGRAPHY.
● OPTIONAL ROSE PACKAGES

● OPTIONAL AFTERHOURS PARTY ADDED 3-6AM!
AND SO MUCH MORE!!!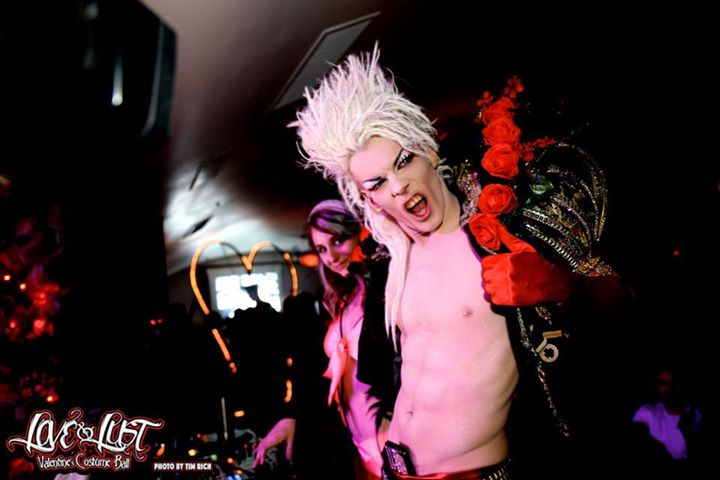 ❤ Hosted by FETISH MODEL & PERFORMER "PERISH"
LA's Most Notorious Underground Party Promoter has surfaced in Hollywood & is breaking all the rules creating a new-level of extreme-nightlife & entertainment. LA Weekly qouted him as the Next Generation Party-Monster Celebrity Party Producer & Host that "Dresses the Party as Wild as He Dresses Himself!".  His Events attract the most outrageously dressed costume enthusiasts as well as the areas most sexually charged exhibitionists who love a bit of Role-Play & Kink.  Perish states, "We are a Costume Party hoping to inspire people to get creative but we don't force it... We just want people to forget everything else when they enter & loose themselves long enough to experience something truly magical".

 FEATURED FETISH HOSTS & PERFORMERS

FETISH HOST ALLEY KATZ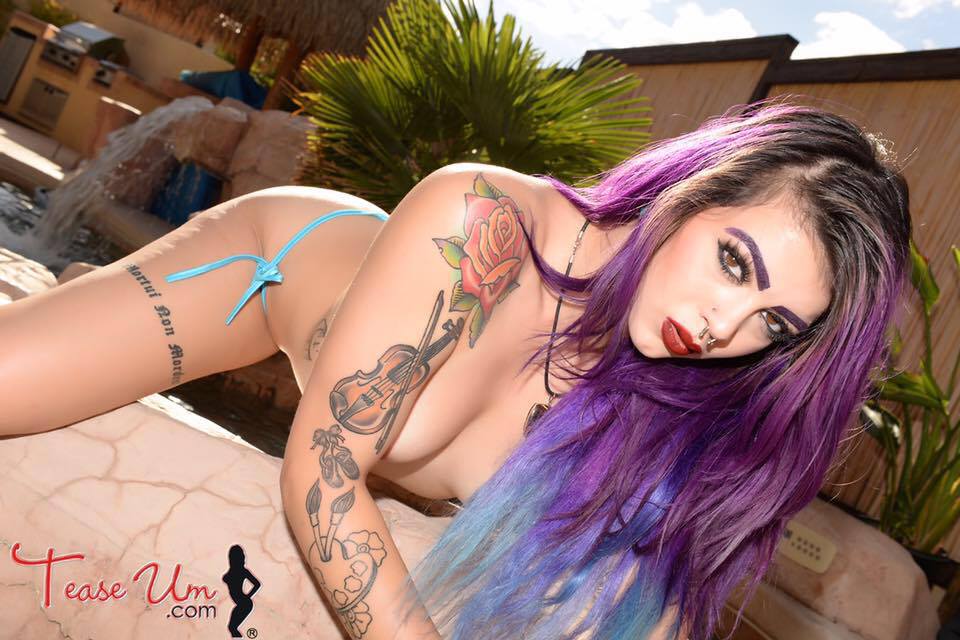 FETISH HOST MASTER OVERBOUND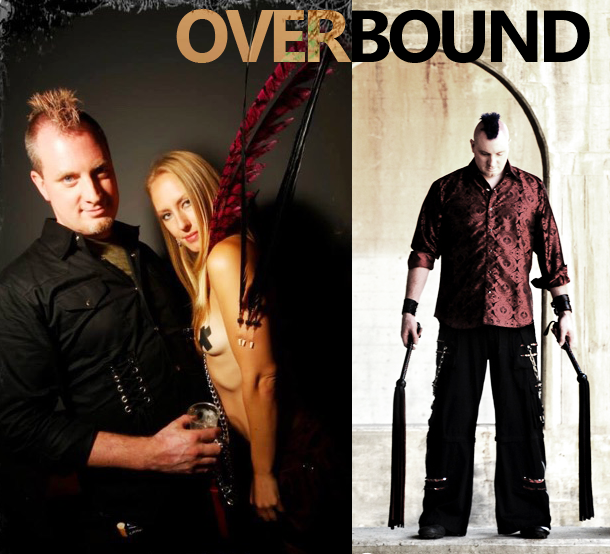 FETISH HOST ALLEY KATZ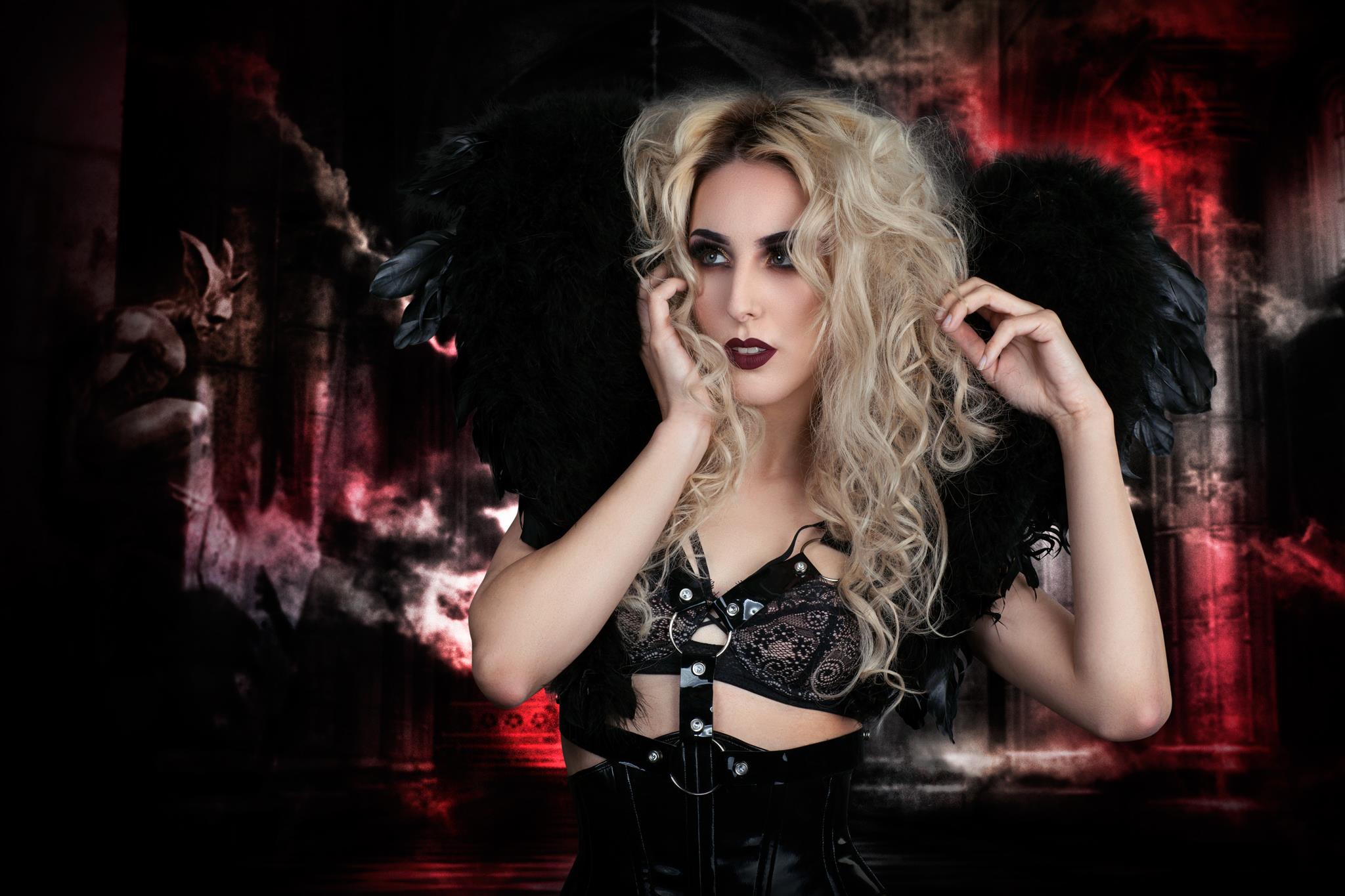 FETISH PERFORMER ELITA REIGN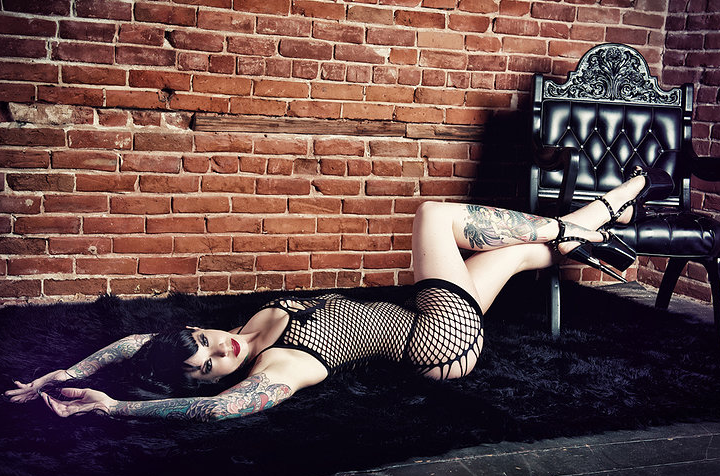 FETISH PERFORMER PORCELAIN MIDNIGHT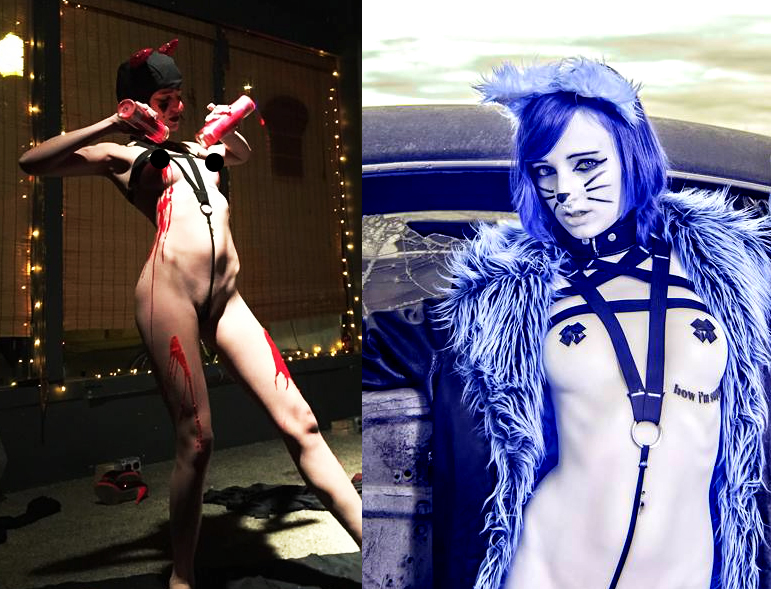 FETISH PERFORMER LYDIA WILTS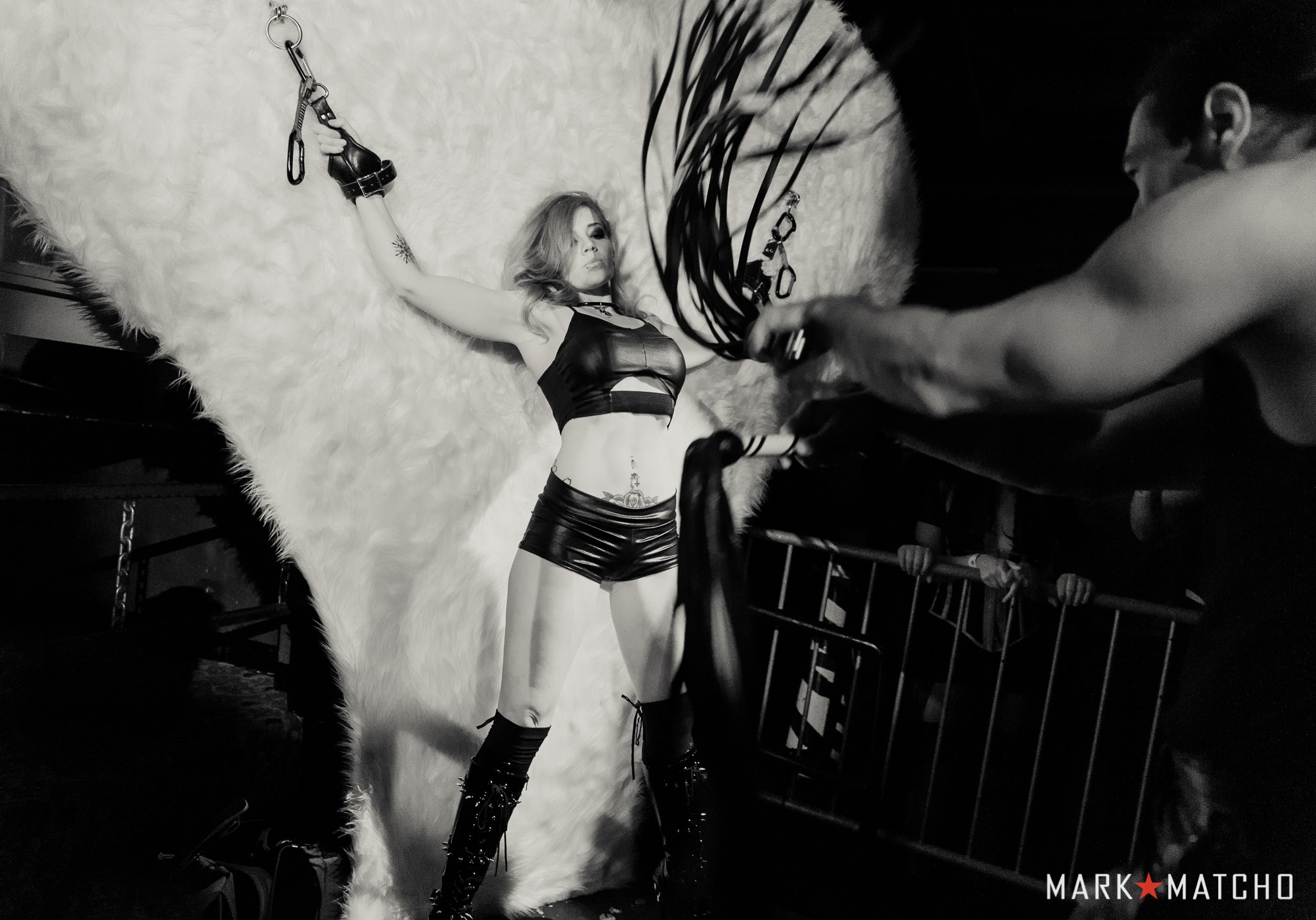 FETISH HOST MASTER ERAGON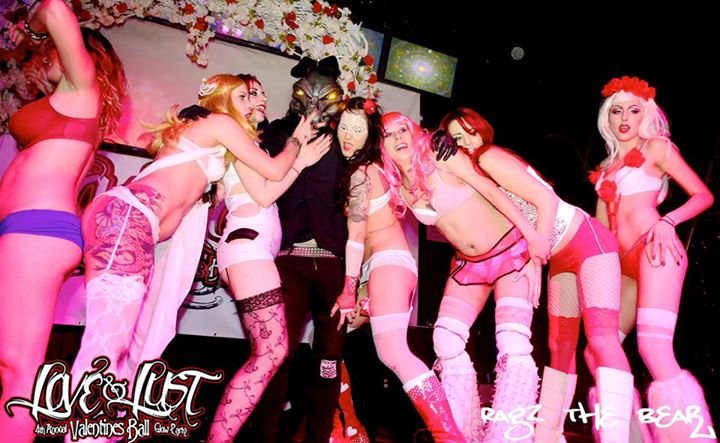 LOVE & LUST LINGERIE CONTESTS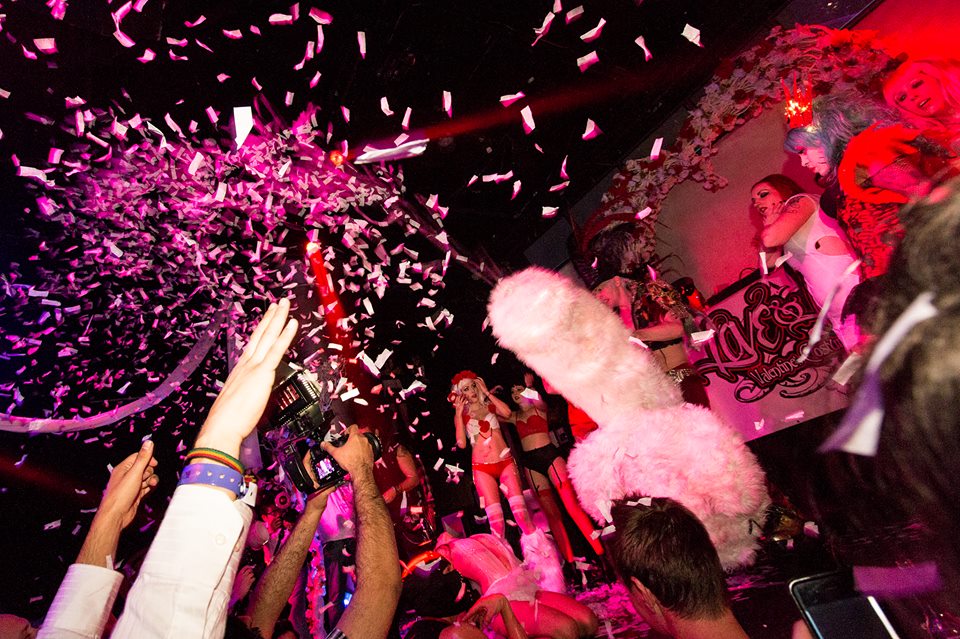 GRAB A VIP PASS & ESCAPE BEHIND THE CURTAINS FOR
THOSE MUCH SPECIAL INTIMATE MOMENTS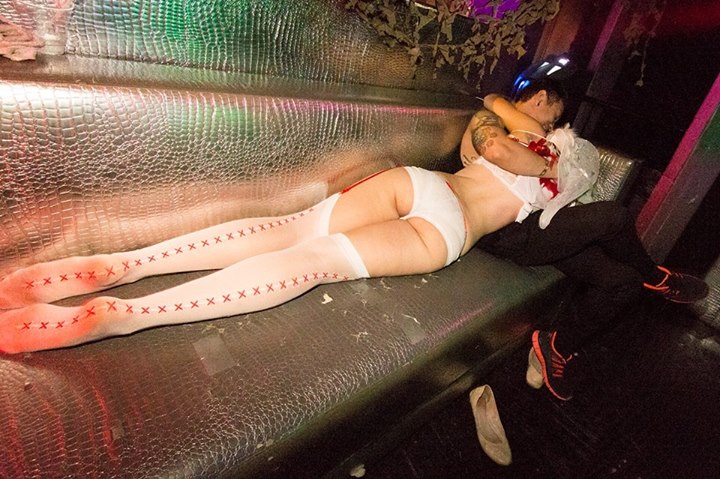 HEARTS ON FIRE STAGE ADDED
with over 15 FIRE PERFORMERS TO TURN UP THE HEAT.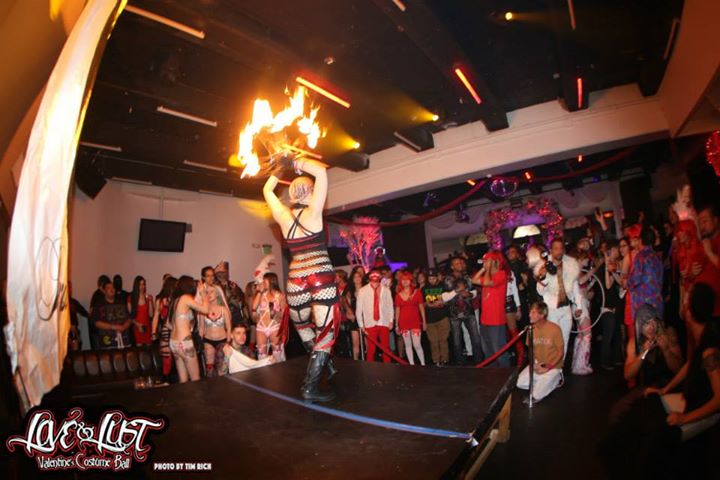 ❤ LOVE & LUST PHOTO BOOTH HOSTED BY TIM RICH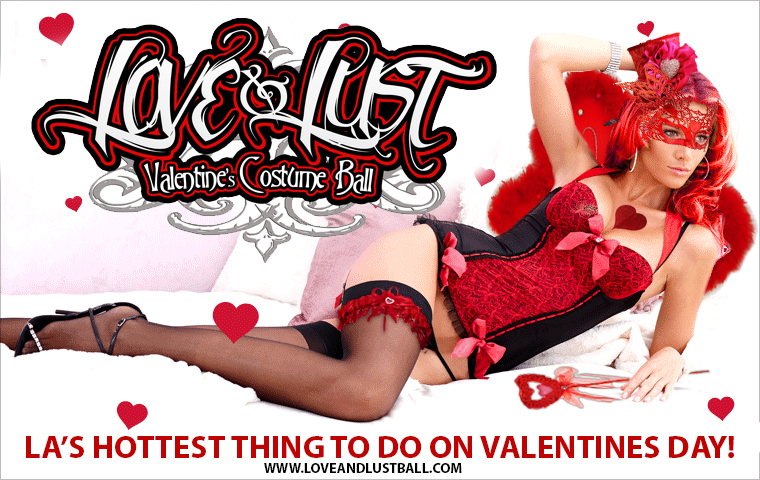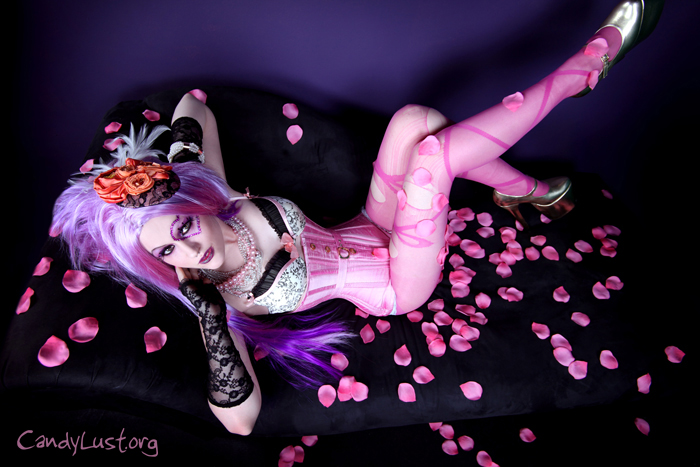 ❤ TONS OF WILD COSTUMES OF ALL STYLES:)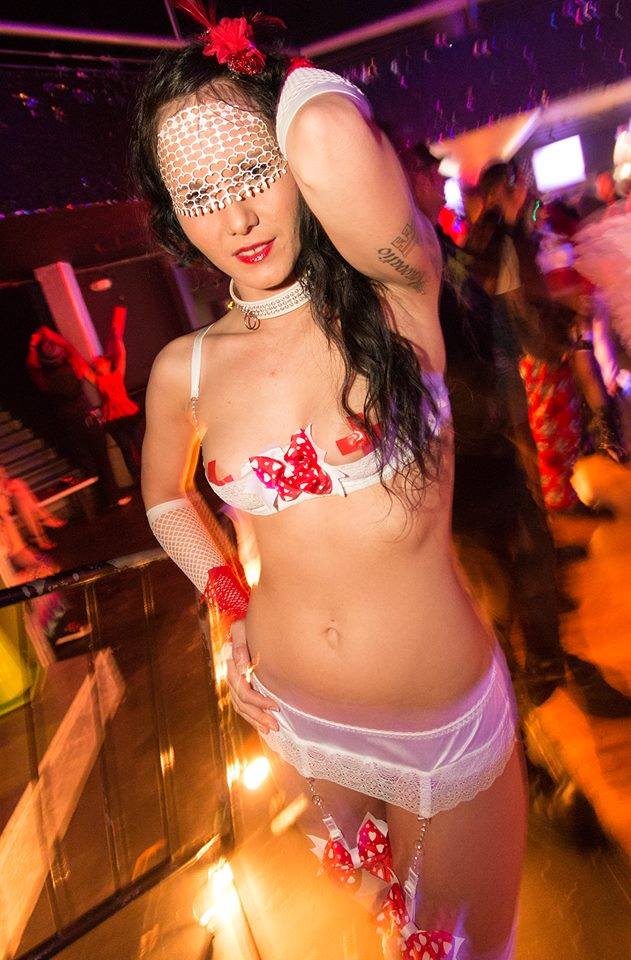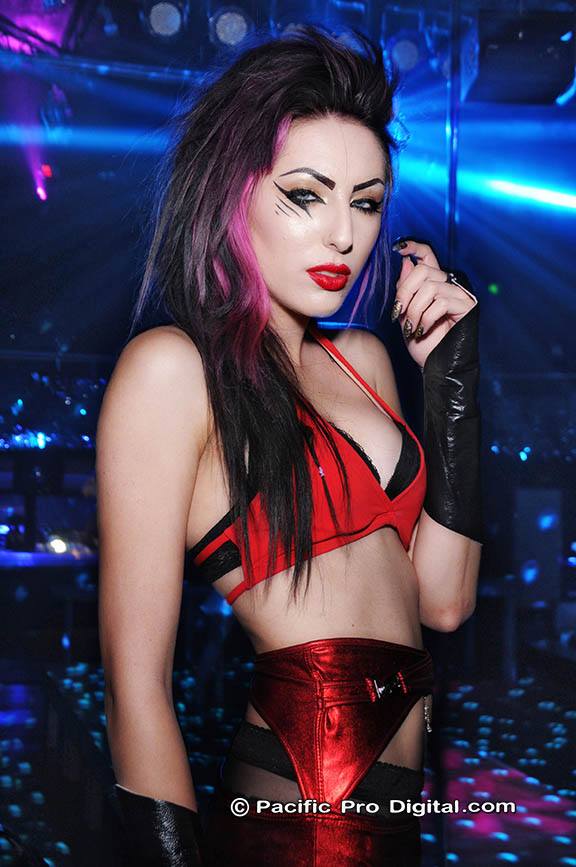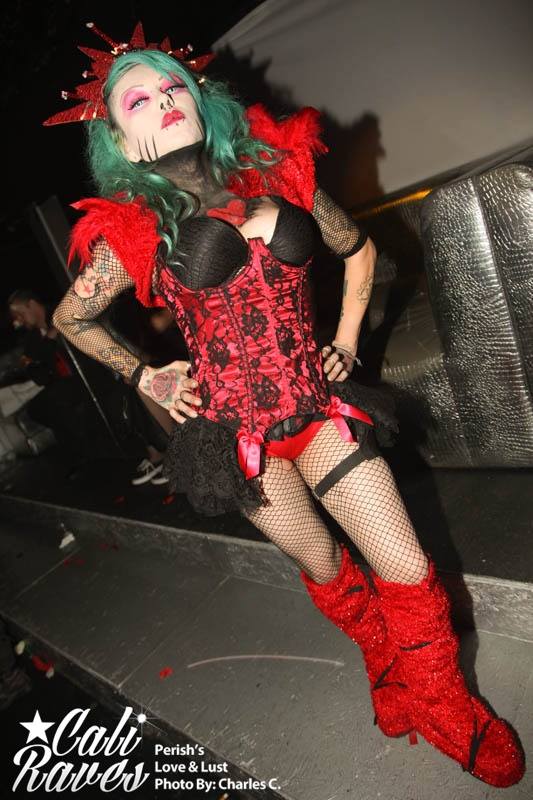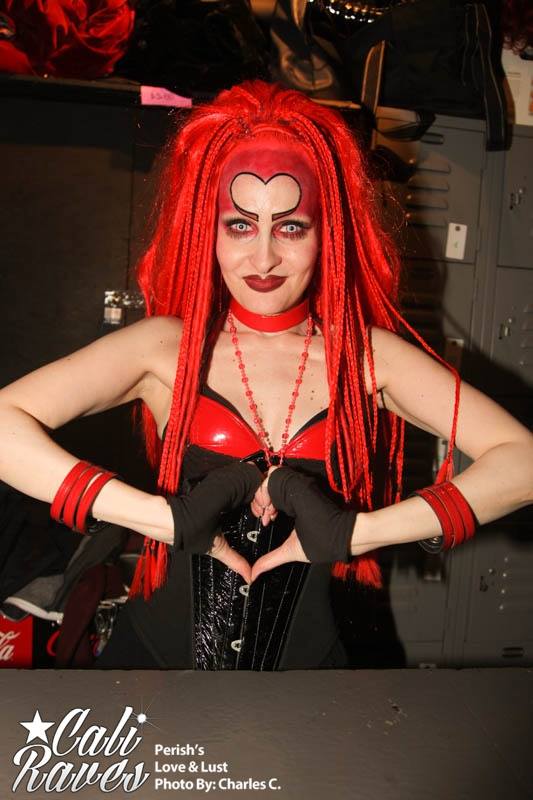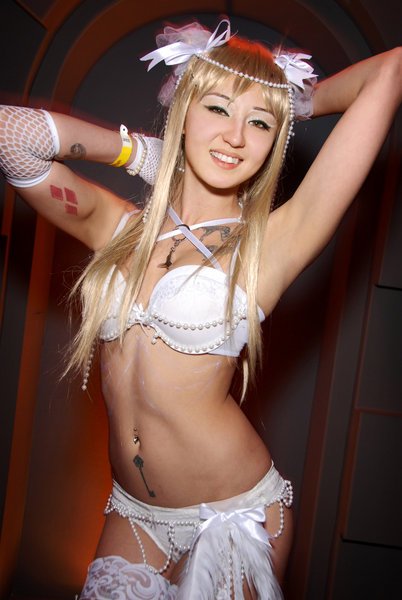 STRUT YOUR VALENTINE COLORS:)
guys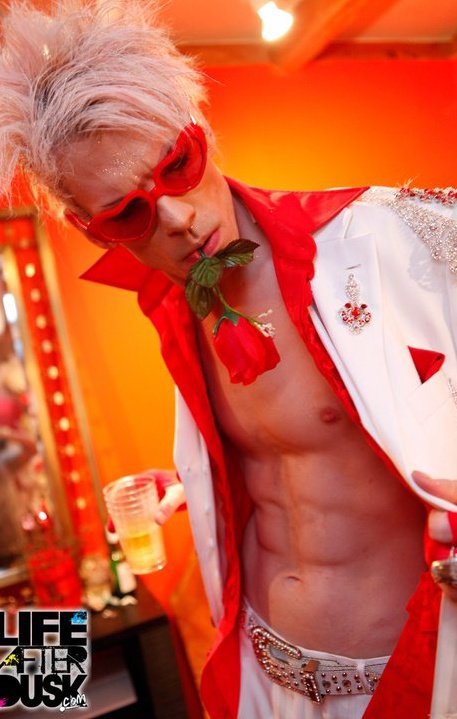 TONS OF CUPIDS IN ATTENDANCE:)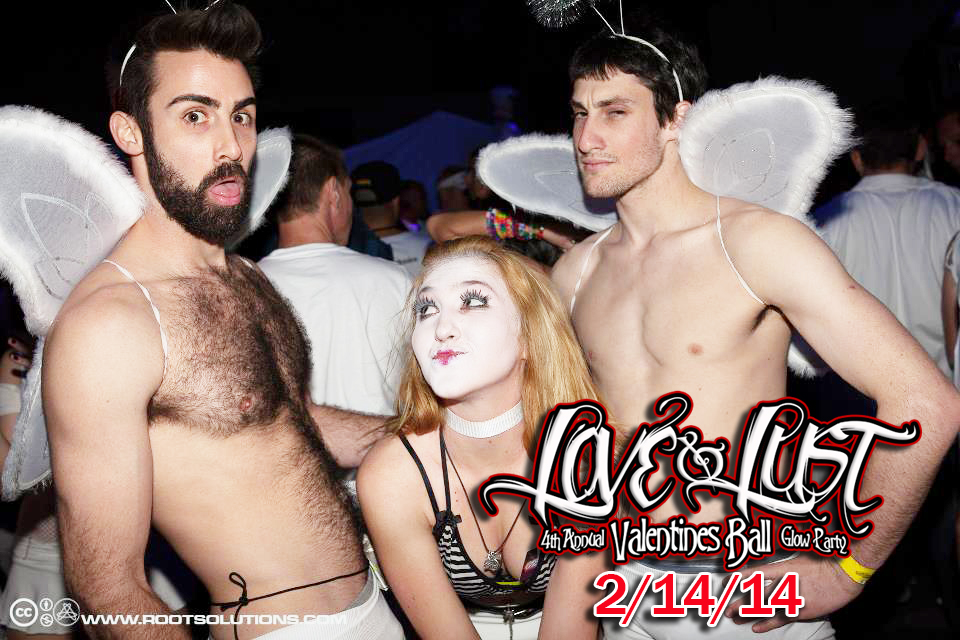 WANT MORE... WE GOT IT...
 ❤ ROSE PETAL CONFETTI EXPLOSIONS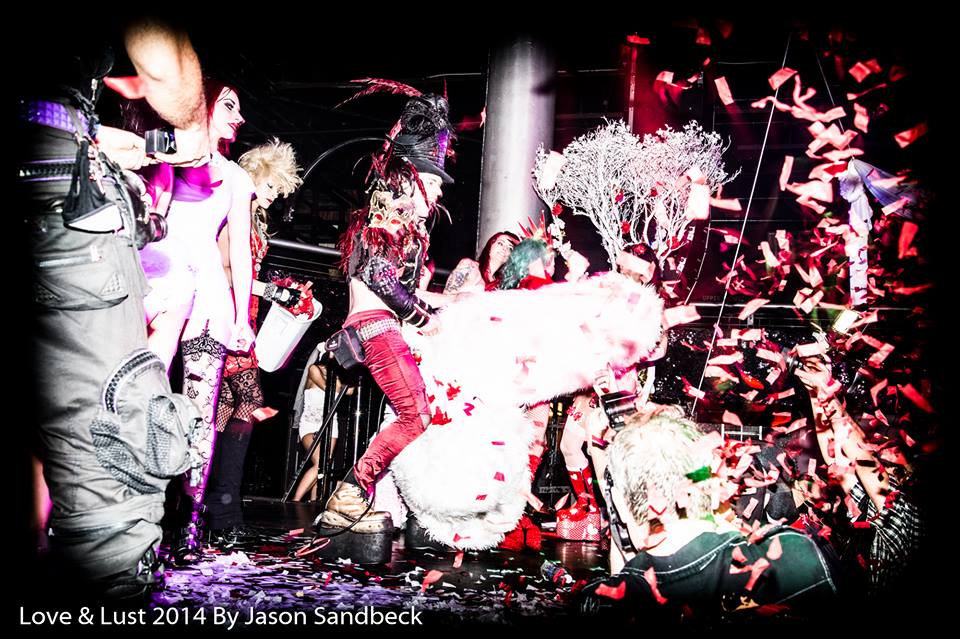 ❤ METAL GRINDER SPARK SHOWS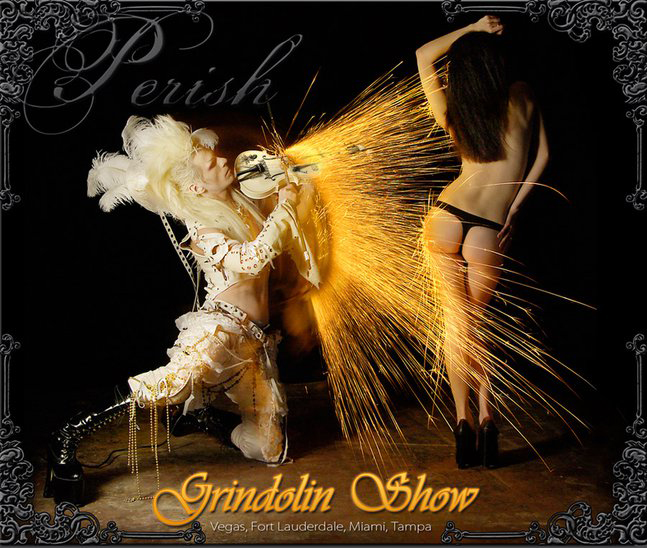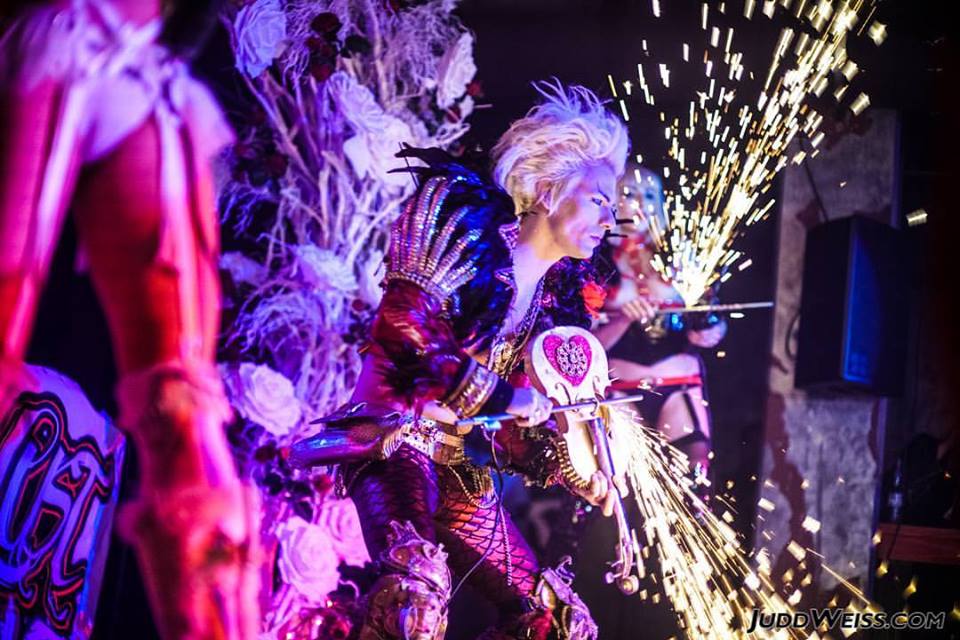 ❤ SEXY HOT STAGE DANCERS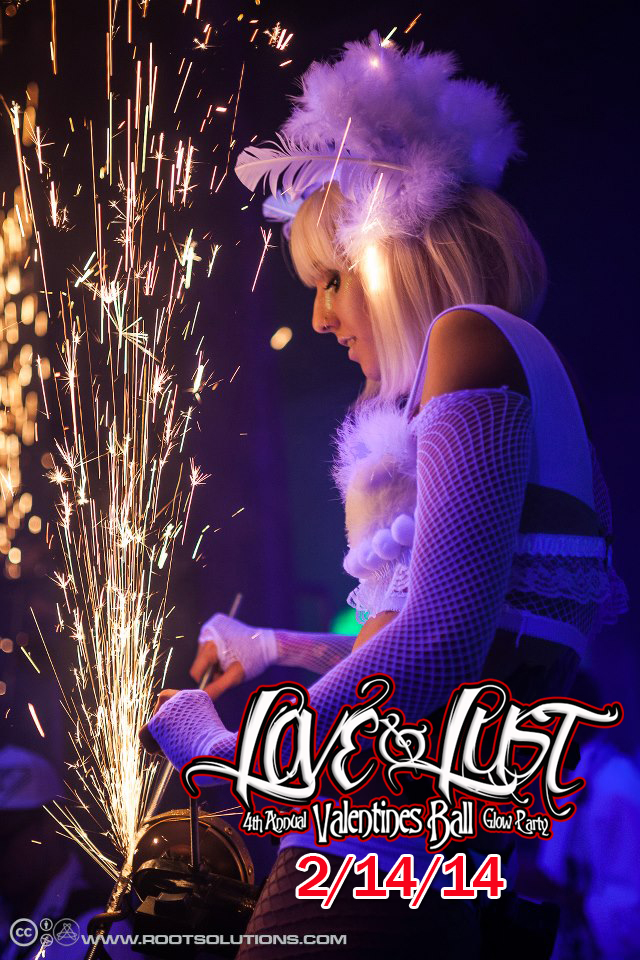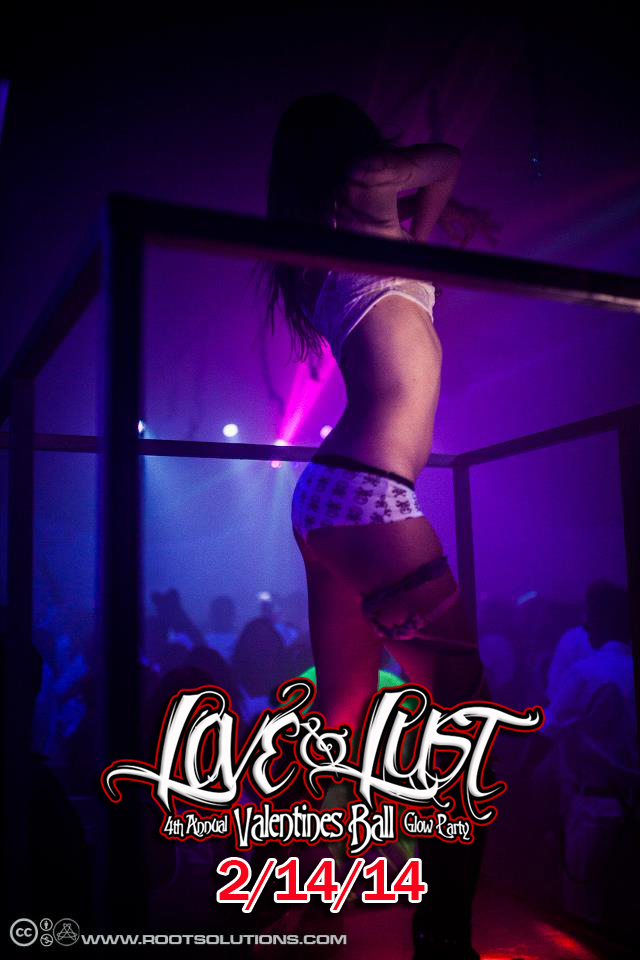 ❤ HEARTS ON FIRE
(FIRE-PERFORMER) SHOWCASE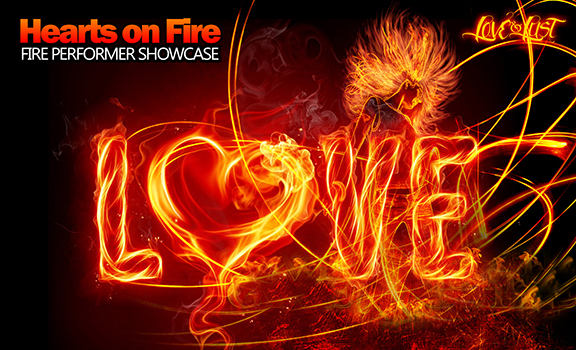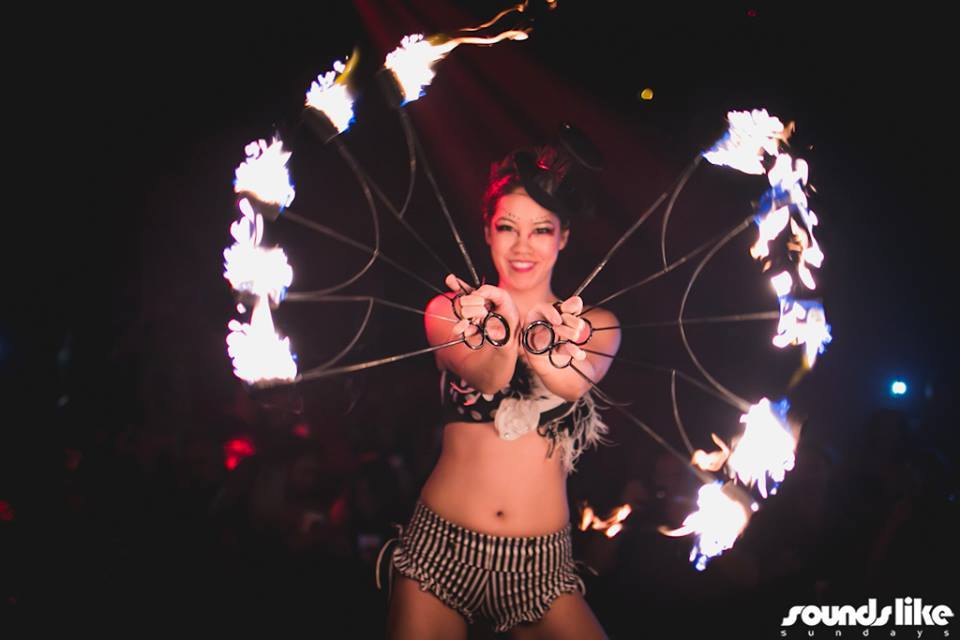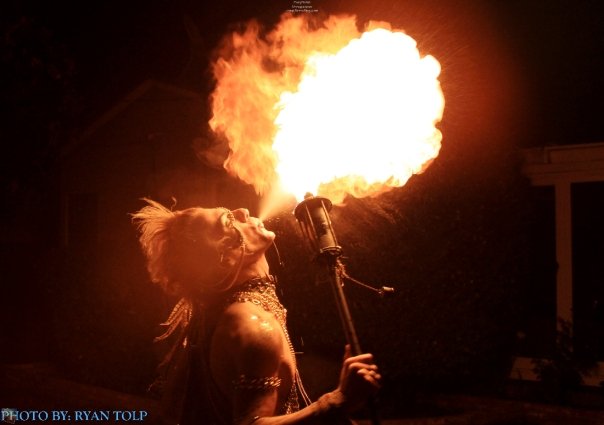 ❤POLE PERFORMERS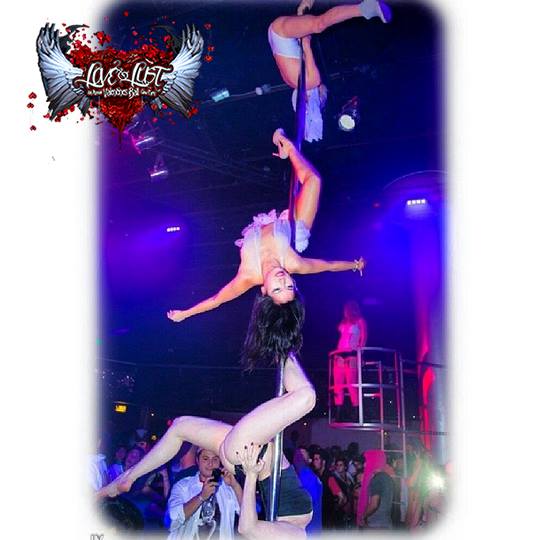 MY KINKY VALENTINE
Let's add the LUST to Love & Lust! Couples and singles venture into the a world of decadence hosted by LA's most professional Dungeon/Fetish Players Hosts & Owners. First timers and seasoned Kinksters come to learn or come to go hard these areas are open all night for you to play!
ELECTRO / INDUSTRIAL / 80'S / GOTH / KINKY HOUSE & MORE.
Electro Sex Music by:
● AIDEN ARROWS & GUESTS
50 SHADES OF EDM

Feat.
Internationally known Fetish Model & Performer
PERISH

Plus vip kink room dancers & players
ELITA REIGN
Layla Blue
Olga Attack
Madam Luzia Lowe

Plus Costume Themed Dancers
Shannon Chromegirl
Kitty Rodriguez


DECADENT KINKY PERFORMANCES BY

ACADEMY OF SIN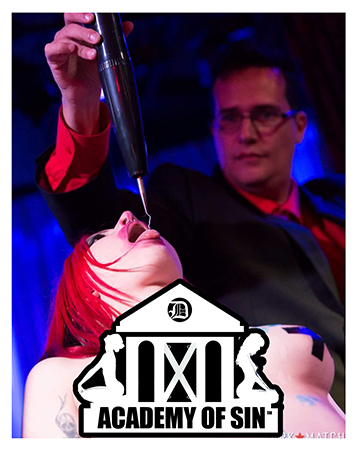 Featuring
David Saffron
Jeszika Lynn
Lydia Wilts
Jae Sinclair
Tiffany Alvear
Greg Sparkx
Devon Walters
THE PROFESSOR

PLUS DUNGEON AREA HOSTED BY
════════════════════
Sanctuary LAX Studios
& The V Society
PLUS SPECIAL GUEST / Play Host
════════════════════
MISTRESS JENIFER

PLUS VIP PLAY AREA HOSTED BY
════════════════════
Sire Goner
& @SHHH LA
Also Featuring:
The V Society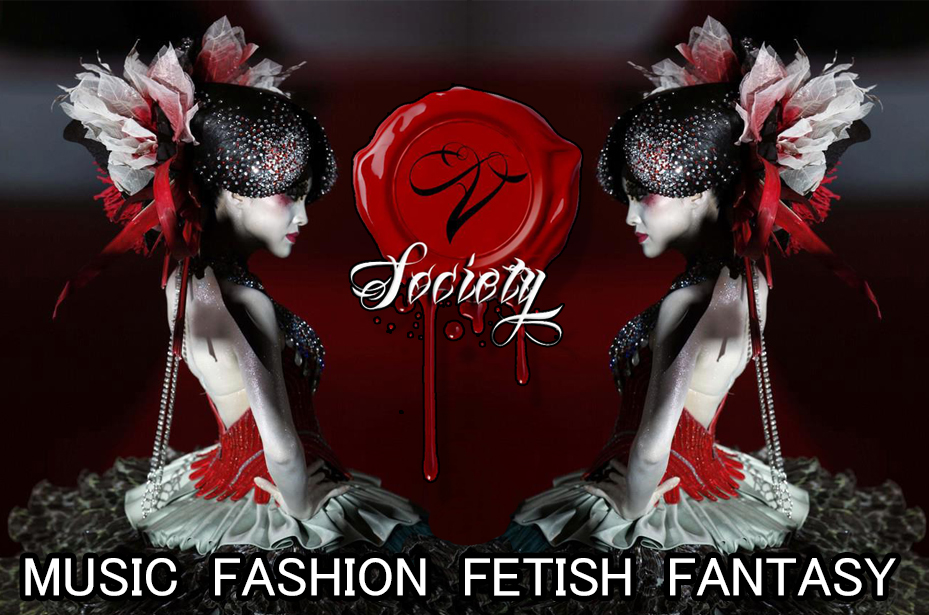 DRESS YOUR FETISH FOR VALENTINES DAY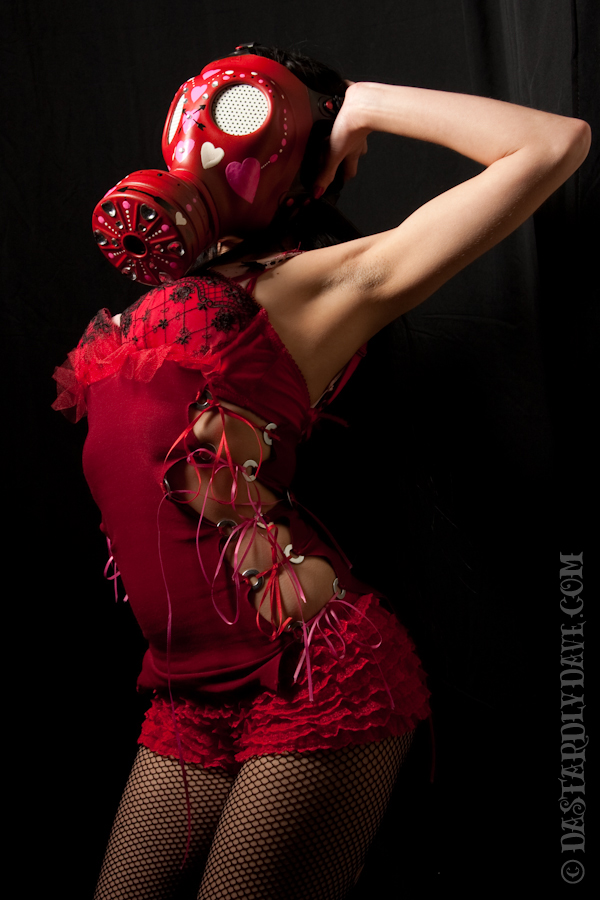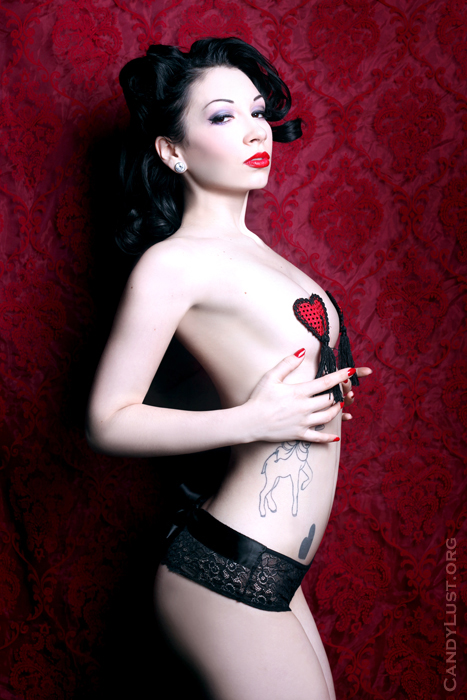 ╔════════ ೋღ❤ღೋ ════════╗
ೋ ............. LOCATION ........... ೋ
╚════════ ೋღ❤ღೋ ════════╝

For 2017 we found one of the most enchanting and romantic Historic Ballroom Theaters in Los Angeles to sweep your senses. 100+ foot high cathedral ceilings & over 10,000 sq. Ft of ornate fixtures, entry ways & VIP areas this venue is perfect for a Valentine Fairy Tale.

Upgraded from historic to modern excess complete with enough stadium level sound and lighting you will not only visually be swept in as but will also find your body vibrating to the high intensity acoustics only the days highest quality sound combined with historic theater architecture can produce.

THE HISTORIC GLOBE THEATER
╔═══════ ೋღ☆ღೋ ═══════╗
ೋ .TICKETS & VIP PACKAGES ... ೋ
╚═══════ ೋღ☆ღೋ ═══════╝

We made VALENTINES simple for anyone planning a special night for both singles to hunt & couples to romance.

ROSES, BOTTLES, VIP SEATING
Love & Lust took care of it all to ensure you can impress & entertain that special someone w/ a complete package of options making the night full of surprises ready and waiting for you, all you have to do is just show up! ♥


╔════════ ೋღ☆ღೋ ═══════╗
ೋ .......... WHAT TO WEAR? ............ ೋ
╚════════ ೋღ☆ღೋ ═══════╝

Reds
Whites
Reds & Whites
Costumes
Cosplay
Lingerie
Fetish Wear
Gothic Attire / Blacks
Wings
Hearts
ALL COSTUMES WELCOME. not mandatory.

You can also bring:
KINKY play toys

NO WEAPONS
NO CONTAINERS
NO PRO-CAMERAS (ask for media pass)
THIS HOLIDAY... MAKE IT COUNT!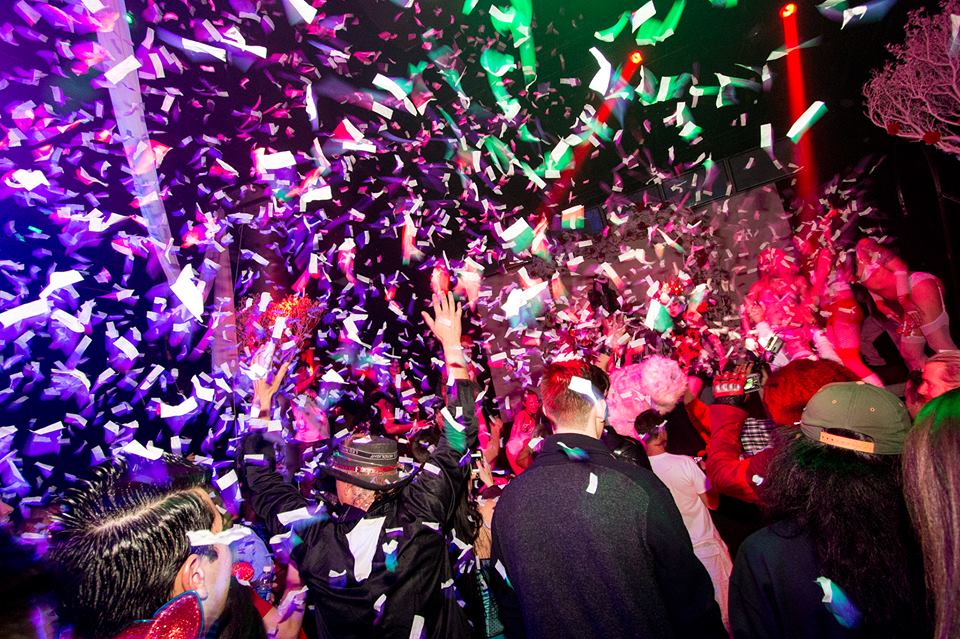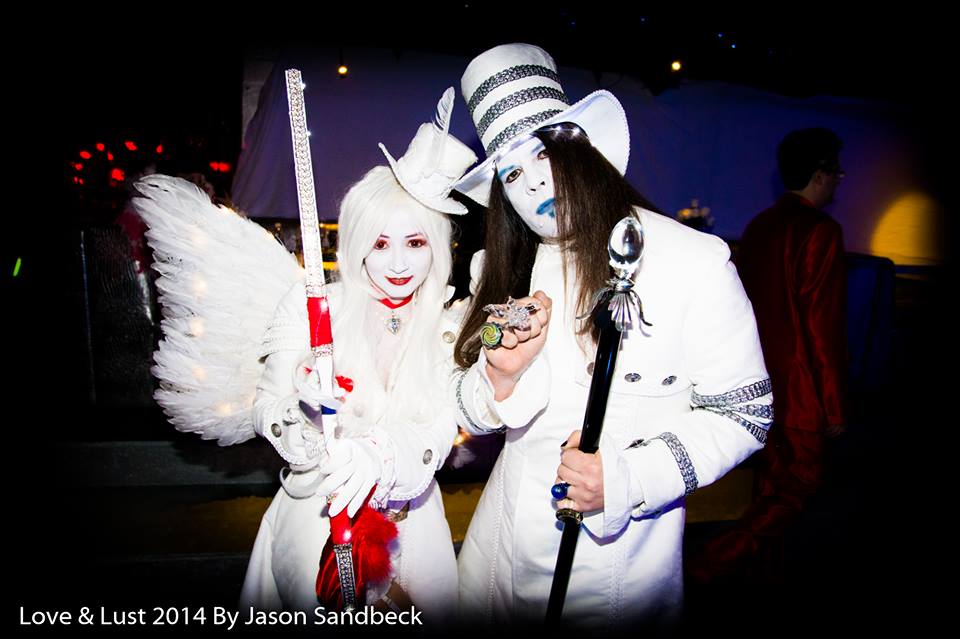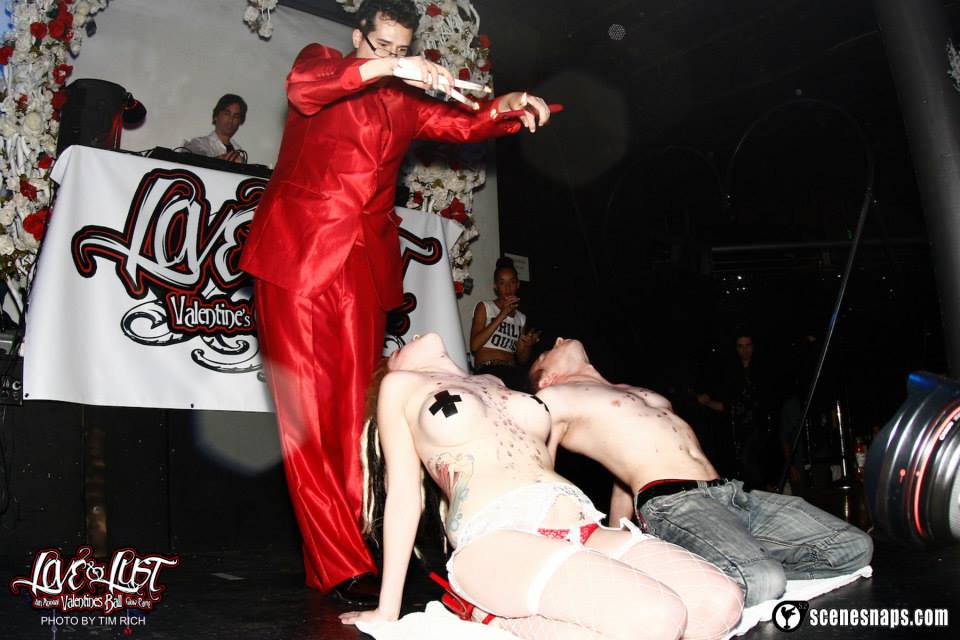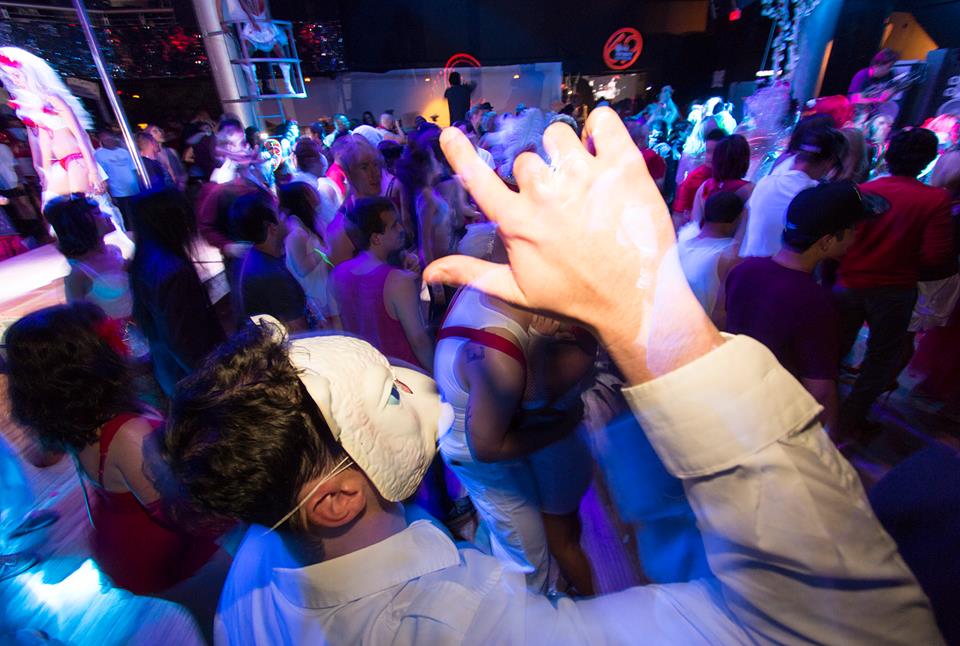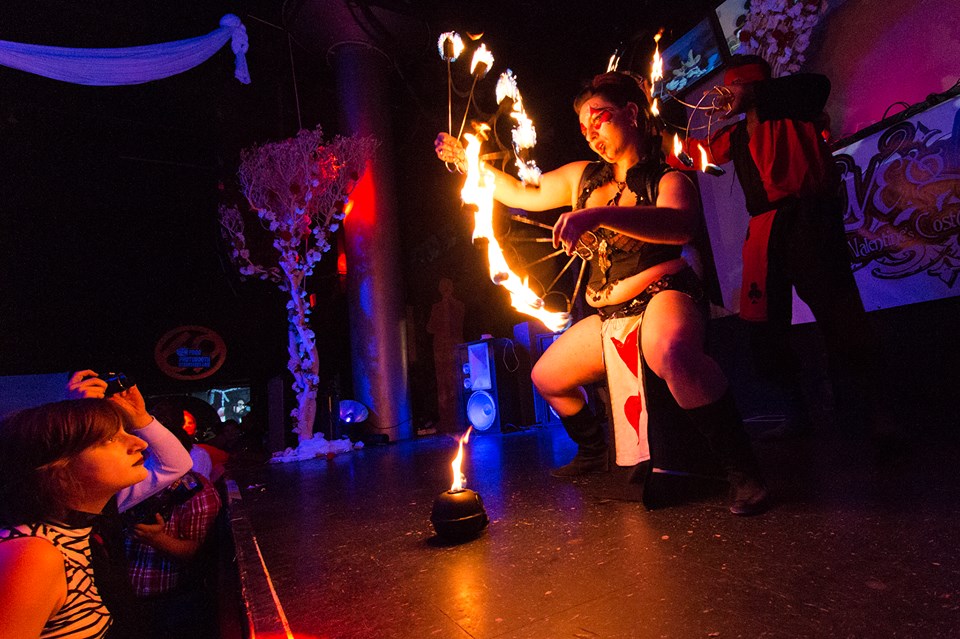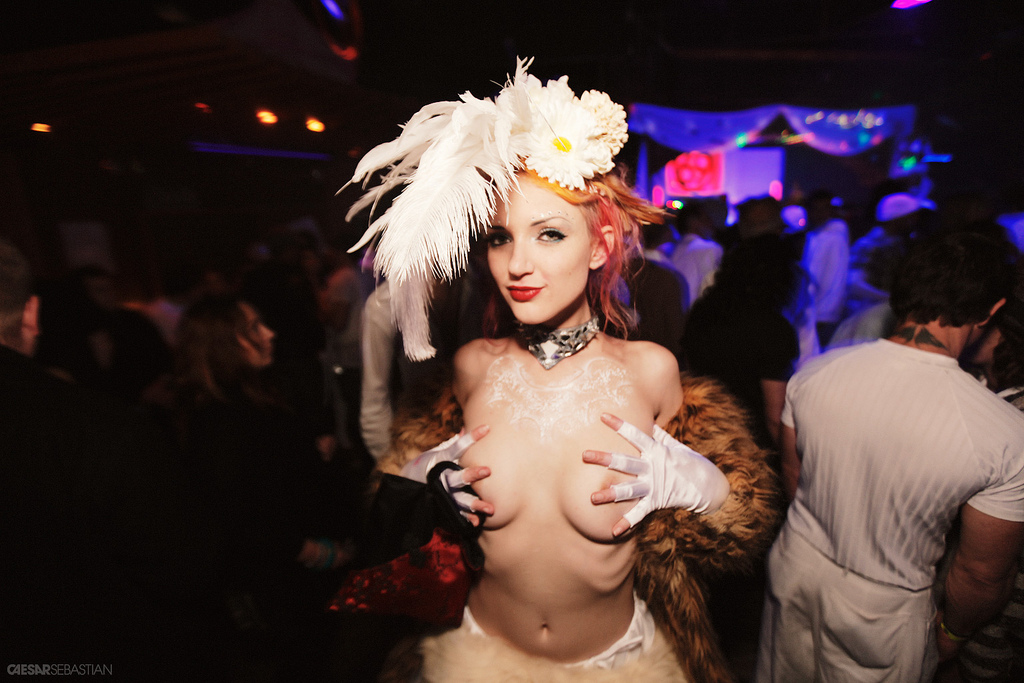 BE MY VALENTINE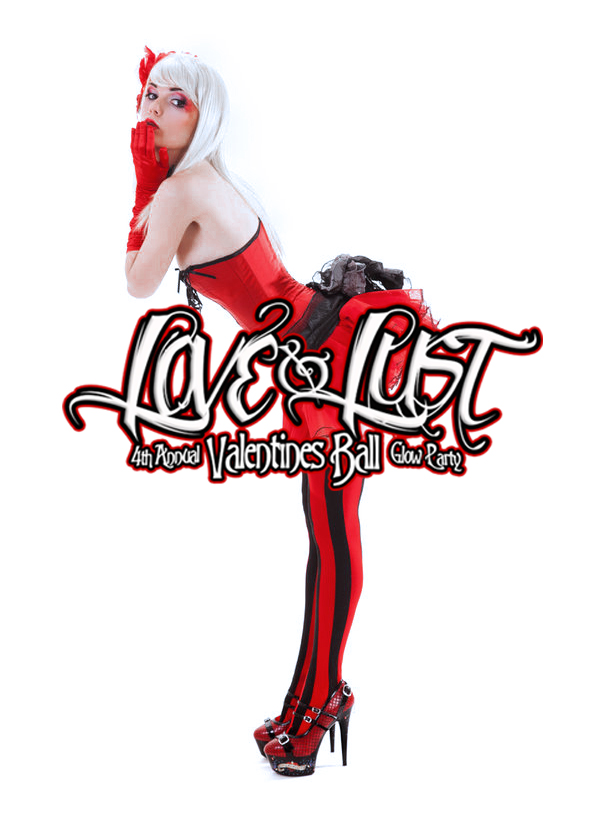 When & Where

Historic Globe Theater
740 S Broadway,
Los Angeles, CA 90014


Friday, February 17, 2017 at 10:00 PM
Add to my calendar