Everyone loves Tacos!! And everyone loves to LAUGH! JesterZ & Tia Rosa's is a match made in heaven! February 13th Dinner and a show!
About this Event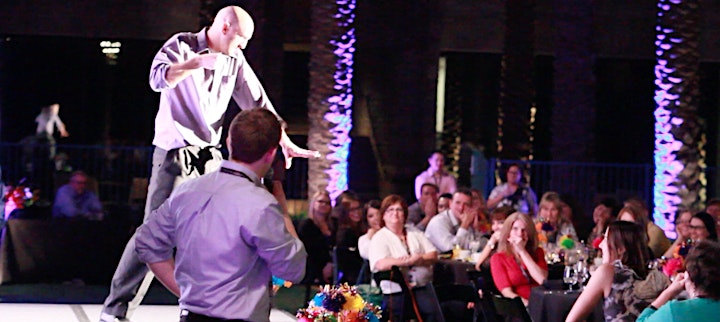 Got dinner plans? How about entertainment plans? Need BOTH?
We've got you covered! Everyone loves tacos & everyone loves JesterZ!
JesterZ Improv (AZ's longest running clean comedy show) teams up with Tia Rosa's in Mesa for dinner and a show on February 13th.

Rancho de Tia Rosa's in Mesa has a NEW back patio in the open air. Plenty of room. Plenty of space to laugh out loud! Seating is first come first served and begins at 5:45.
OR
Forego dinner and come for the show only! Bring a date, bring the family, bring friends or fly solo. ALL are welcome to attend the all ages friendly comedy show which begins roughly 6:45.
Either way - LAUGH the night away!

TACO BAR MENU includes all the fixin's you need for great tacos!
Your choice of chicken, beef or pork. Beans, rice, lettuce, tomato, sour cream, guacamole, pico de gallo, chips and salsa.
Drinks included: Soda, Tea, Lemonade, Water
(alcohol can be purchased at the bar located inside the restaurant and is NOT included in admission price)