Description
My Friend Wrote This Book is Eaton's take on the traditional book talk, putting authors in conversation with their friends to share personal experiences in the world of writing and publishing.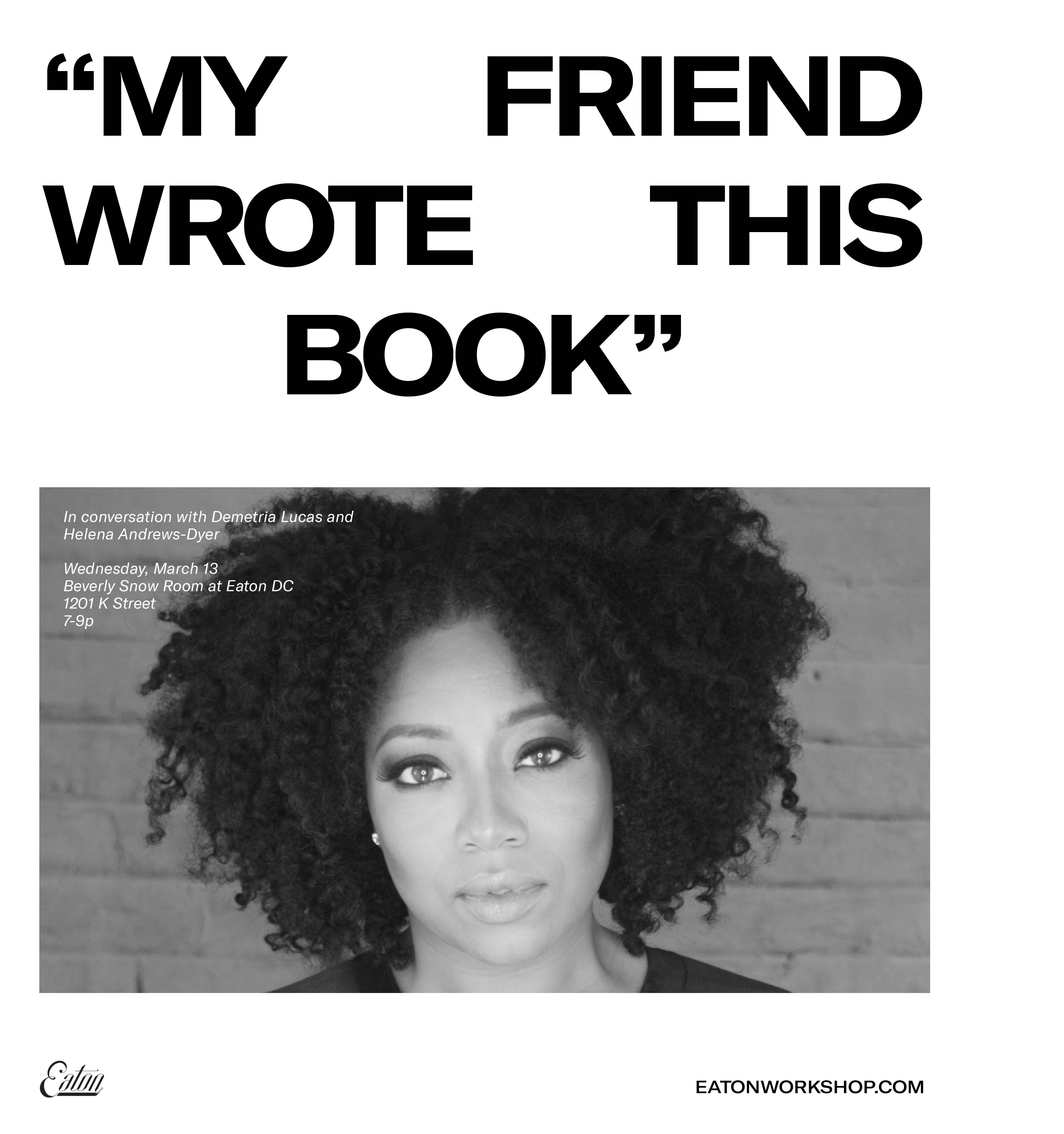 Dubbed "the Black Carrie Bradshaw" by the Washington Post, Demetria Lucas is a DC-based award-winning author, journalist and media personality with an all-consuming obsession with modern relationships and a penchant for cultural commentary. You can find her musing on her favorite topics as a frequent contributor on Good Morning America and Nightline, catch her doling out tough-love advice on re-runs of Bravo's hit series, "Blood, Sweat & Heels" or listen to her latest thoughts on everything from pop culture to politics on her new podcast, "Ratchet & Respectable."
Demetria is the author of two books, A Belle in Brooklyn: The Go-to Guide for Living Your Best Single Life, a memoir about dating in her 20s; and Don't Waste Your Pretty: The Go to-Guide for Making Smarter Decisions in Life & Love, an advice manual based on her insanely popular online advice column, "Ask Demetria." As a journalist, her work has been published in the New York Times and the Washington Post. She currently lives in Washington, D.C., where she is working on her third-book Life Is Not A Dress Rehearsal.
Helena Andrews-Dyer is a columnist at the Washington Post, writing about the intersection of pop culture and politics for the Reliable Source. Before joining the Post,Helena was a contributing editor and writer at xoJane, a digital women's magazine. Previously she wrote the "Single Minded" column for "The Root", a division of the Washington Post. "Scandal" creator Shonda Rhimes optioned Helena's first book, a collection of essays entitled "Bitch is the New Black," as a feature film for Fox Searchlight Pictures.