My Friend Needs A Kidney- Madden 17 Tournament Fundraiser
Description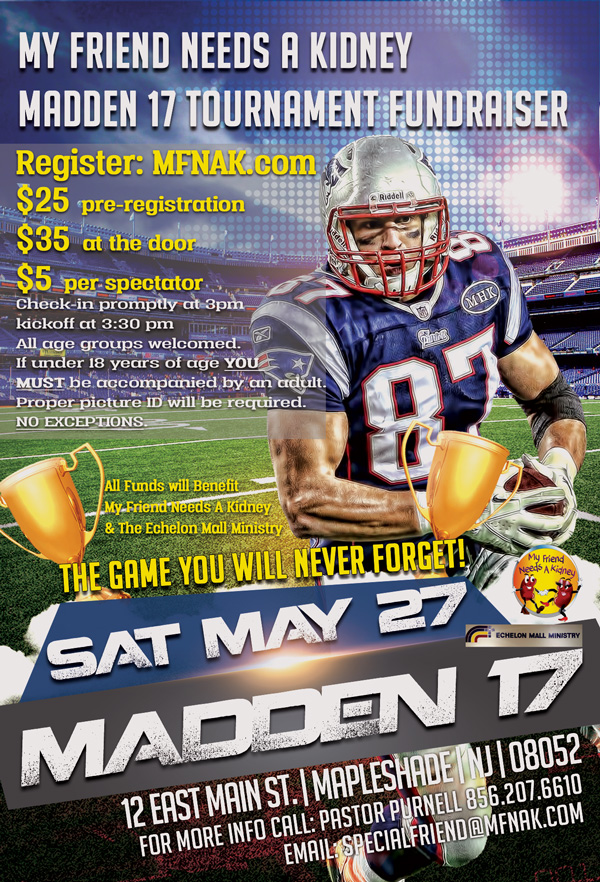 DESCRIPTION
This Madden 2017 Football tournament will jointly benefit My Friend Needs A Kidney and The Echelon Mall Ministry which are both non-profit organizations. Food and drink will be provided for all the gammers that attend. If we exceed full occupancy, an additional game date and location will be provided to those gammers. A plaque and/or a trophy will be given for 1st and 2nd place as well as a photo will be published in The Anointed News Journal.
TOURNAMENT RULES WILL BE READ PRIOR TO THE OFFICIAL KICKOFF OF THIS EVENT.
OR YOU CAN DOWNLOAD THEM AT WWW.MFNAK.COM.
Organizer of My Friend Needs A Kidney- Madden 17 Tournament Fundraiser