My Data ja tietosuojasääntely: uhka vai mahdollisuus?

Monday, April 7, 2014 from 2:00 PM to 6:30 PM (EEST)
Event Details
Aika: Maanantaina 7.4.2014. klo 14 – 18:30
Paikka: OP-Pohjolan pääkonttori, Vääksyntie 4, Vallila
Ilmoittautuminen: pe 4.4. mennessä (tämän sivun ylälaidasta kohdasta "Ticket Information")
Twitterissä: #omadata
Facebookissa: http://www.facebook.com/events/463788363748524/
Lisätietoja Mydatasta: Open Knowledge Finland Mydata -työryhmä
Open Knowledge Finland järjestää yhteistyössä OP-Pohjolan, Liikenne- ja viestintäministeriön ja Suomen Lontoon Instituutin kanssa iltapäiväseminaarin teemalla 'My Data ja tietosuojasääntely'.

Seminaari käsittelee EU:n tulevan tietosuoja-asetuksen tilannetta ja erityisesti My Data -nimellä kulkevaa kehityssuuntaa, jossa kansalaisilla olisi oikeus saada omat tiedot käyttöönsä koneluettavassa muodossa. My Dataan liittyviä tulevaisuuden mahdollisuuksia ja haasteita valotetaan niin liiketoiminnan, kuin ihmisten oikeuksienkin näkökulmasta. Aihepiiri on yhteinen yksityiselle ja julkiselle sektorille.
 
---
VIDEOTALLENTEET
Avaukset - Jouni Lähteenmäki, Antti Poikola, Ossi Kuittinen ja Kai Kuikkaniemi - YouTubessa: http://youtu.be/5Un7bkpcac0
---
Keynote - Nils Torvalds - YouTubessa: http://youtu.be/5hbnEy1tkuw
---
Keynote - William Heath - YouTubessa: http://youtu.be/GsVcccaScv4 William Heathin esitysmateriaali: WH for OKF Finland Apr 2014 reduced
---
Paneeli - Nils Torvalds, Taru Rastas, Samuel Rinnetmäki, Pekka Pere ja Reijo Paajanen sekä moderaattorina Ossi Kuittinen - YouTubessa: http://youtu.be/odF0Sxaj-Fo
Ohjelma
14:00    Ilmoittautuminen, virvoketarjoilu
14:30    Tilaisuuden avaus ja keynote-puheenvuorot auditoriossa
16:00    Paneelikeskustelu
17:30    Vapaata keskustelua, kahvitarjoilu ja pientä syötävää
18:30    Tilaisuus päättyy
---
Puhujat ja panelistit

Seminaarin avainpuhujina ovat europarlamentaarikko Nils Torvalds, joka on seurannut läheltä tietosuoja-asetuksen valmistelua, sekä William Heath, joka on henkilökohtaisen datastore -liiketoimintamallin kehittäneen edelläkävijäyrityksen Mydexin perustaja.

Panelistit rooleineen
     - Pekka Pere, yrittäjä, sijoittaja  Yritysmaailman näkökulma
     - Samuel Rinnetmäki, OKF        Digikansalaisen näkökulma
     - Taru Rastas, LVM                   Julkishallinnon kehittäjän näkökulma
     - Reijo Paananen, Digile            Kansallisen innovaatiojärjestelmän näkökulma
     - Nils Torvalds, MEP                  EU-kansalaisen oikeuksien näkökulma

Toivomme, että yleisö osallistuu keskusteluun vilkkaasti ja täydentää alustajien ja panelistien näkökulmia. Odotamme siis vilkasta keskustelua ja kiperiä kysymyksiä!
Nils Torvalds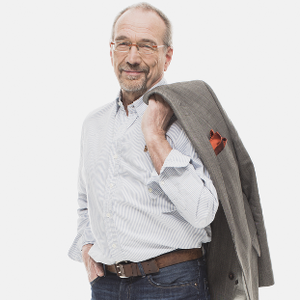 Nils Torvalds toimii ainoana suomalaisena edustajana Europarlamentin LIBE -valiokunnassa, joka valmistelee tietosuoja-asetuksen uudistamista. Torvaldsin mukaan tuleva asetus voi palvella sekä kansalaisia että yrityksiä:

Tietosuoja-asetus on Euroopan parlamentissa yksi kuluneen vuoden kiistellyimmistä ja lobatuimmista asioista. Sekä parlamentissa että parlamentin ulkopuolella keskustelu on kuitenkin usein jämähtänyt kansalaisten yksityisyyden ja tietosuojan sekä yritysten intressien vastakkainasetteluun. (Anna-Maja Henriksson ja Nils Torvalds / Helsingin sanomat vieraskynä 11.11.2013)
William Heath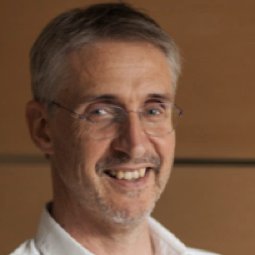 William Heath, an entrepreneur, is chairman of UK based Mydex Community Interest Company which seeks to restore control over personal data to individuals and let individuals realise the value of their personal data. Heath's viewpoint is that data givebacks (such as Mydata), when coupled with personal data stores, will support better, safer digital services and help build trust trust online. He will also update us on UK developments including Midata and its relationship with the UK ID assurance programme.
---
Mikä My Data?

Omadata tai My Data on alun perin Britanniasta lähtöisin oleva termi jolla viitataan käytäntöihin, joilla ihmisille annetaan oikeus ja pääsy heistä kerättyyn dataan kuten julkishallinnon keräämiin tietoihin sekä eri palveluntarjoajien tapahtuma- ja tilastotietoihin, kuten ostotietoihin, liikennetietoihin, teletietoihin jne. Keskeistä on, että data on teknisesti helposti käytettävissä ja yksilö voi hallita, kuinka sitä hyödynnetään ja jaetaan edelleen.

EU:ssa on valmisteilla uusi tietosuoja-asetus, joka tulee korvaamaan myös nykyisen henkilötietolain. On mahdollista, että uusi asetus antaisikin kansalaisille oikeuden saada omat tiedot käyttöönsä koneluettavassa muodossa ja siirtää ne niin halutessaan helposti palvelusta toiseen.

Toistaiseksi on epävarmaa, kuinka tiukat "My Data" -vaatimukset asetukseen loppujen lopuksi tulee. Lähes kaikki yritykset ja yhteisöt ovat nykyisin tavalla tai toisella henkilörekisterin pitäjiä ja tiukkenevat säännökset edellyttäisivät investointeja tietojärjestelmiin. Toisaalta asiakastietojen parempaan hallintaan kannattaa sijoittaa muutoinkin ja Post Snowden -maailmassa myös kuluttajien luottamuksella on yhä suurempi arvo. Ylimääräisen kuluerän sijaan My Datan toteuttaminen voidaan nähdä osana palveluiden digitalisaatiota ja luontevana siirtymisenä API -aikakaudelle pirstaleisten portaalien maailmasta. Lähes kaikilla startup-maailmassa menestyvillä yrityksillä ja verkkopalveluilla on jo ohjelmallinen rajapinta eli API. Rajapinnan portinvartijana toimii yleensä palvelun käyttäjä, joka päättää itse, mille tahoille häntä koskevia tietoja saa luovuttaa ja missä laajuudessa.
---
Tilaisuuden järjestäjät
Open Knowledge Finland ry. / My Data -työryhmä (yhteyshenkilö Antti Poikola)
Liikenne- ja viestintäministeriö (yhteyshenkilö Sami Majaniemi)
OP-Pohjola (yhteyshenkilö Jouni Lähteenmäki)
The Finnish Institute in London (yhteyshenkilö Antti Halonen)

Tammikuussa liikenne- ja viestintäministeriö tilasi Open Knowledge Finlandilta laajemman My Data -taustaselvityksen, joka julkaistaan syyskuussa 2014. Finanssialan merkittävänä suomalaisena toimijana OP-Pohjola selvittää mahdollisuuksia tuottaa My Datan avulla arvoa sekä henkilö- ja yritysasiakkailleen että koko toimintaympäristölle.
When & Where

Vääksyntie 4
OP-Pohjolan pääkonttori, Vallila
00500 Helsinki
Finland


Monday, April 7, 2014 from 2:00 PM to 6:30 PM (EEST)
Add to my calendar
Organizer
Open Knowledge (entinen OKF) on kansainvälisesti toimiva avoimen tiedon tuotantoa ja käyttöä edistävä organisaatio. Open Knowledge Finlandin (OKFFI) tavoitteena on yhdistää eri avoimen tiedon toimijoita (avoin lähdekoodi, avoimet lisenssit, avoin tiede, avoin design, avoin hardware, avoin sisältö, jne..) ja löytää konkreettisia käytännön projekteja, joilla voidaan avointa tietoa viedä eteenpäin Suomessa.