My Brother's Keeper 2014 Registration, Philadelphia
When and where
Location
Philadelphia Performing Arts: A String Theory Charter School Vine Street Campus 1600 Vine Street Philadelphia, PA 19102
Description
Calling all students age 13-20, adult designers, programmers and other
problem-solvers looking for a challenge!
This is the first hackathon based on the White House's My Brother's Keeper initiative and it's national network of foundations and community based organizations.
Our focus is to provide an encouraging and electrifying environment where everyone works together to build greats apps centered around education, environmental sustainability, restorative justice, music/entertainment and health/wellness.
At the end of the Hackathon, participants will walk away with a sense of accomplishment, inspired by experiencing what is possible when brilliant people get together to solve problems.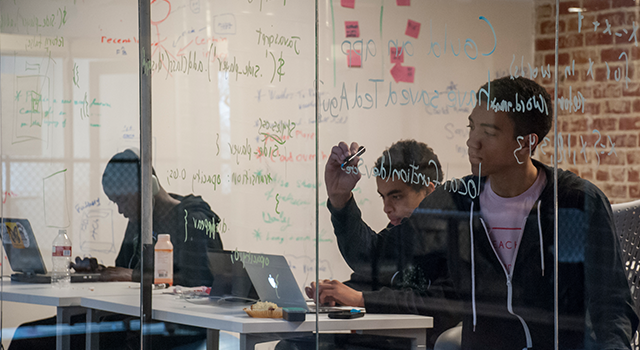 Wait, what is a hackathon?
Hackathons gather together technologists (coders), artist (designers), problem solvers (innovators) and industry/area experts (students, teachers, parents, activist, community leaders, YOU) to build a web or mobile app that can change the world, create a business, or both!
Hmmm, what if I don't know how to code?
While we're calling it a hackathon, we're explicitly welcoming everyone, regardless of their skill or talent. At our hackathon, we are combining professionals, mentors and youth to collaborate on building technological tools that can transform their hoods.
What's the focus?
The focus will be on the following tracks:
Education |

The education track focuses on issues related to achievement of people of diverse ethnicities and economic backgrounds and can include topics related to college readiness, access, completion and career guidance.
Health & Wellness |

The health track focuses on issues related to the public health of people of diverse ethnicities and economic backgrounds such as improving wellness, increasing diversity in the medical profession.
Restorative Justice |

Restorative justice seeks solutions related to preventing the criminalization of economically disadvantaged people, and strategies that empower ex-offenders to transition from the prison wall to successful members of the community, and provide valuable intervention resources to high school or college dropouts.
Food & Sustainability |

The food & sustainability track challenges participants to create an app or design solutions that preserves our environment and encourages personal practices such as recycling, resource sharing, garment collection and redistribution, energy efficiency, support local agriculture and water conservation.
Masculinity |

Hacking masculinity explores notions and stereotype threats around what it means to be a self identified young male of color in the 21st century. This is a conversation that has historically been framed by marginalization and policies that have criminalized and victimized masculinity in communities of color. All ethnicities and genders are invited to hack masculinity and expand the My Brother's Keeper dialogue to be inclusive of various views and experiences.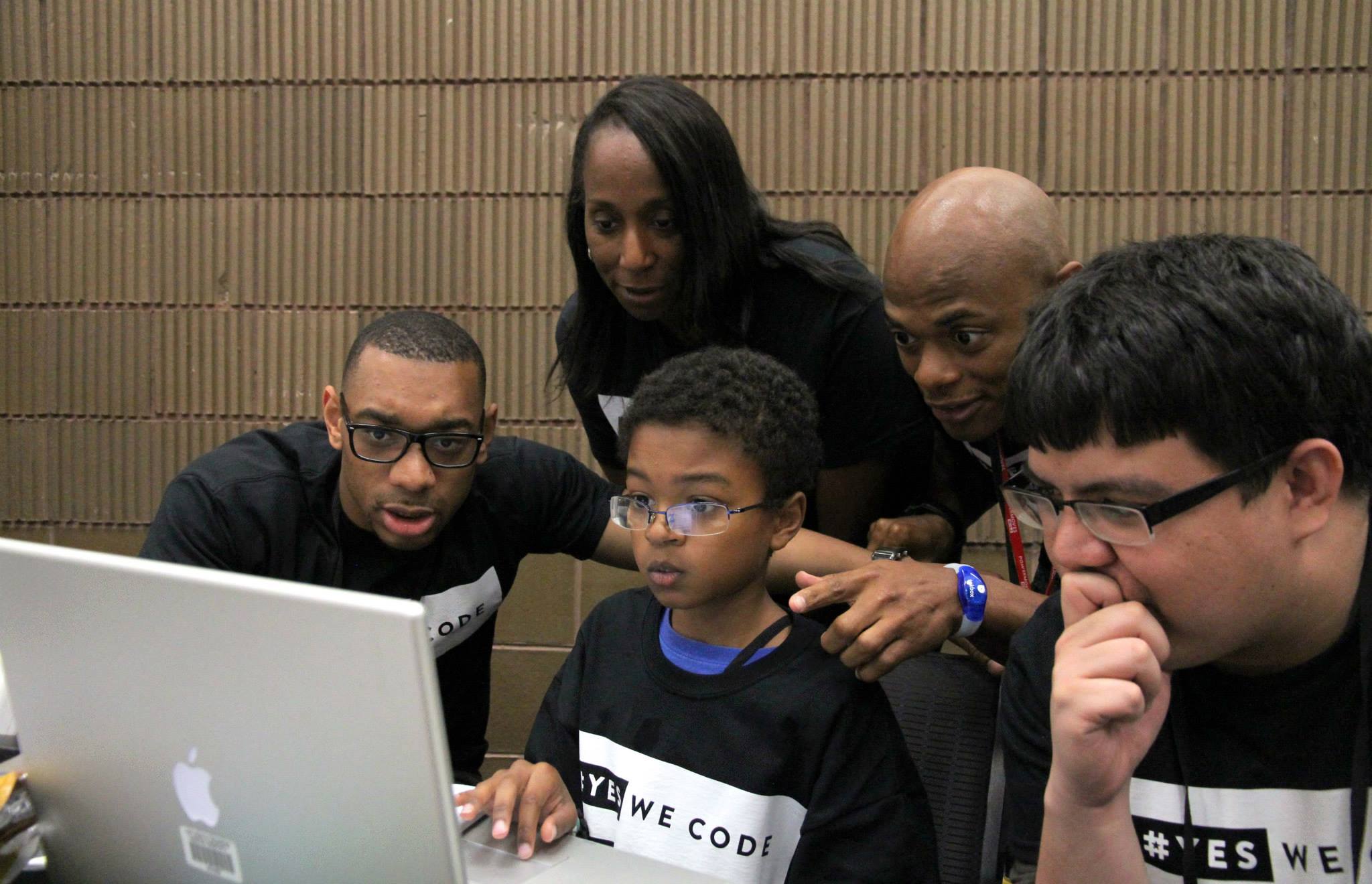 What's the schedule like?
Each participant will commit three (3) days to the hackathon. Here is what our days will look like:
Day One: Friday, November 14th, 2014

4:30pm - Doors Open & R

egistration Starts

6:00pm - Open Pitching (Youth and adults are both welcome to pitch their app ideas for the hackathon)

8:00pm -

Teams start forming and discussing ideas

10:00 pm - Wrap Up
Day Two: Saturday, November 15th, 2014

7:00am - Breakfast

9:00am - Breakout Sessions + Google Talk

12:00pm -

Lunch

6:30pm - Dinner


10:00 pm - Wrap Up
Day Three: Sunday, November 16th, 2014

7:00am - Breakfast

10:00am - Call for help

12:00pm - Lunch

1:00pm - Pitch Deck Submission Deadline

2:00pm - Final Pitches

4:00pm - Judge announce winners

4:15pm - Rites of Passage Ceremony

5:00pm Go home!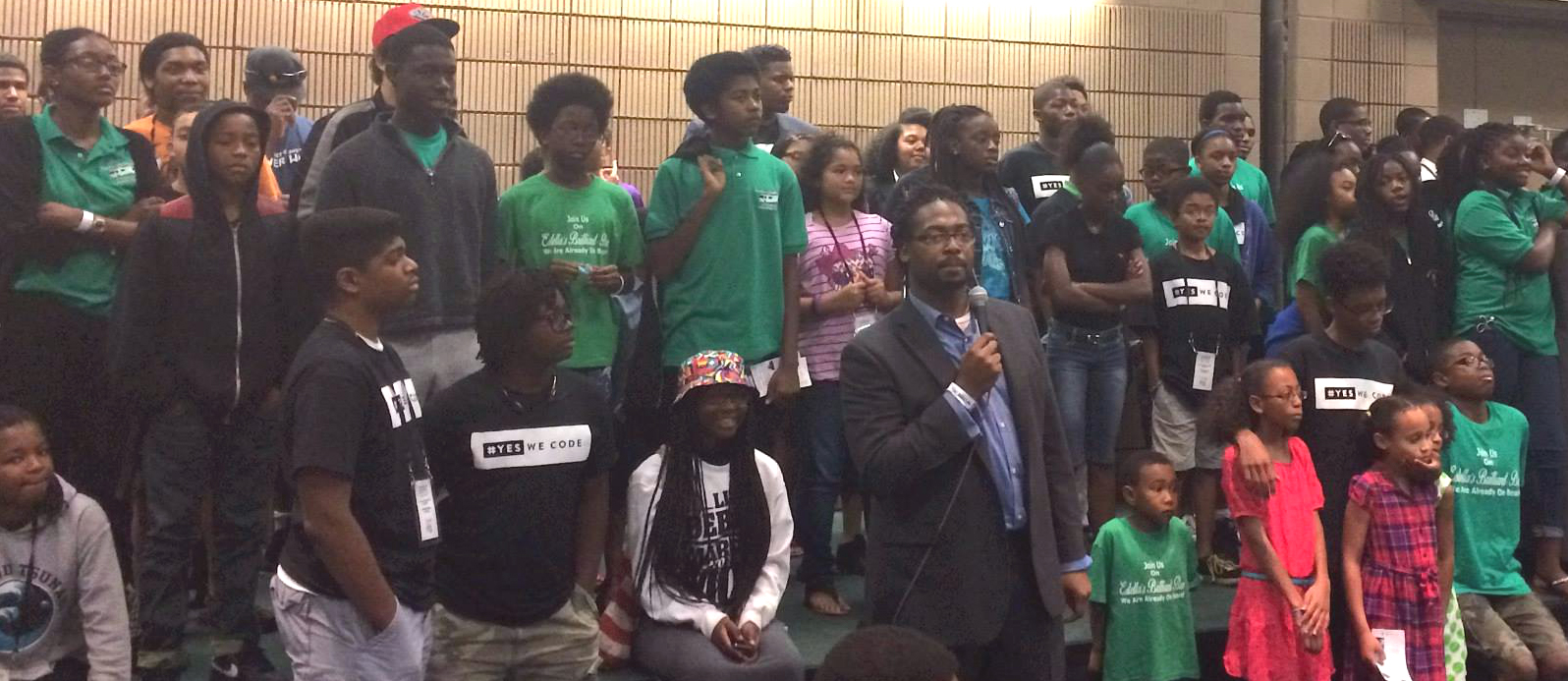 Please note that we will not cover travel or lodging expense for the event. If you are a volunteer or mentor who is not local to Philadelphia you will need to make your own travel arrangements as well.
---