Description
My Body, My Jokes features the funniest stand-up comics in NYC laying bare their uproarious experiences of living inside their own human body. Join us as a subject matter expert gives us the facts on the topic of the month, while a handful of hilarious comics details what that topic is like in real life.
This month's theme, "Bleeding Heart Liberals: The Joys of Menstruation!", will help you relive all your favorite Teen Magazine horror stories of Aunt Flo. Hosts Jenna Jerman and Maria Heinegg will be joined by menstruation expert, Dr. Elizabeth Yuko, a bioethicist, writer and adjunct professor of ethics at Fordham University. Dr. Yuko is the health & sex editor at SheKnows Media, and has written for publications including The New York Times, Rolling Stone, The Atlantic, The Washington Post and Playboy, and recently contributed a chapter for the book PERIOD: 12 Voices Tell the Bloody Truth.

Doors 6:30pm / Show 7:00pm
Tickets $15 in advance / $20 at the door. All proceeds go to Distributing Dignity, a charitable organization that provides bras and feminine hygiene products to women in need.
21+
This event is mixed seated and standing room. Seats are first-come, first-served.
FEATURING: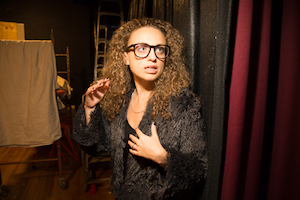 Leah Bonnema (IFC's Comedy Crib)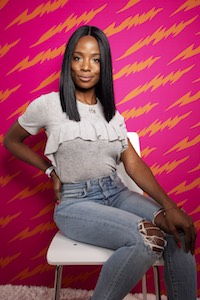 Sydnee Washington (The UnOfficial Expert Podcast)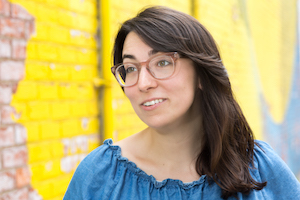 Jennie Sutton (Paid Off, Comedy Central)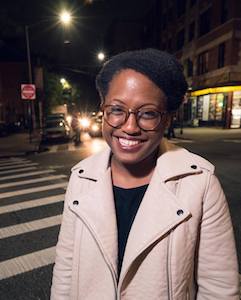 Kenice Mobley (Laughs on Fox, Bridgetown Comedy Festival)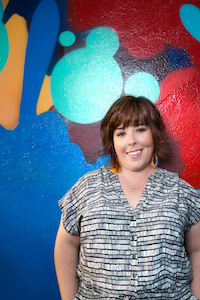 Carolyn Castiglia (Comedy Central, MTV)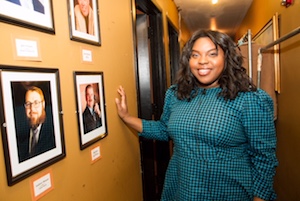 Karolena Theresa (Handmaid's Tale: The Musical)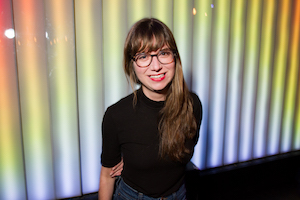 Lizzie Martinez (Funny or Die)
AND our menstruation expert, Elizabeth Yuko, who will be sharing incredible facts about the complicated magic that is owning a female reproductive system.

REFUND POLICY: Tickets maybe be refunded up to 24 hours before the event. Within 24 hours we may take exchanges for other events at our discretion. No refunds after the event.
Organizer of My Body, My Jokes
CAVEAT is a downtown venue that puts on kick-ass, smart events. We're redefining the boundary between intellect and entertainment. When the thirst for knowledge hits, you don't have to sit at home watching TED Talks or binge-reading Wikipedia: this is a home for people who love learning, playing, and getting tipsy. Come for the oddball programming – stay for the beer, food and curious company.