MWR Life Conférence Internationale de Printemps

Saturday, April 21, 2018 from 9:00 AM to 6:00 PM (CEST)
Event Details
MWR Life vous invite à participer à deux évènements exceptionnels :
Vendredi 20 avril 19h00 :

SOIRÉE CABARET JAZZ CLUB PRIVÉE

Samedi 21 avril à partir de 09h00 

:

 CONFÉRENCE INTERNATIONALE DE PRINTEMPS - EVOLUTION !  
JOURNÉE SPÉCIALE !
CONFÉRENCE INTERNATIONALE DE PRINTEMPS
Le 21 avril 2018, MWR Life vous invite à venir rencontrer Yoni ASHUROV, fondateur et CEO de MWR Life, Eric AUBIN, Vice Président Europe, ainsi que les Leaders Présidentiels au cours d'une journée très spéciale. Venez faire le plein d'énergie et d'enthousiasme au son des annonces et des nouveautés qui marqueront une étape de transformation importante dans notre évolution. Attention car le nombre de places est limité et les inscriptions sont rapides ! Plus vite vous vous enregistrez et plus vite vous garantissez votre fauteuil ! Nous vous attendons pour célébrer ensemble votre succès.
Une session est ouverte le matin pour les invités, prospects et clients, qui souhaitent en savoir plus sur MWR Life. Billets gratuits, nominatifs et individuels du fait du nombre limité de places. 
En tant que client ou simplement ouvert et curieux, vous souhaitez en savoir plus sur MWR Life ? Nous avons le plaisir de vous inviter à venir assister à une présentation qui changera sans doute votre perception des voyages et de l'entreprenariat. Venez prendre l'information et décider de la suite en connaissance de cause…inscrivez-vous pour la matinée de présentation en réservant dès à présent votre place. Pour vous, c'est gratuit !  
Veuillez noter que le nombre de places est limité. Les invités enregistrés avec leur billet réservé à leur nom auront la priorité.
Si vous êtes Consultant Lifestyle, vous devez acheter votre billet. Les tickets gratuits ne concernent que les invités qui ne sont pas encore enregistrés en tant que Consultant chez MWR Life.
---
MWR Life invites you to participate in an exceptional event: the INTERNATIONAL SPRING CONFERENCE!  Meet Mr. Yoni ASHUROV, the Founder, and CEO of MWR Life, Mr. Eric AUBIN, Vice President Europe, as well as Presidential Leaders. Come and enjoy the excitement and enthusiasm and all of the announcements. Please note that the number of places is limited and registration is fast! The sooner you register, the faster you guarantee your chair!  We can't wait to see you and recognize your success!
GUEST TICKET ONLY FOR GUESTS.
If you are Lifestyle Consultant, you must buy your ticket. Free tickets only apply to guests who are not yet registered with MWR Life.
Are you a customer or simply wanting to know more about MWR Life and all the buzz surrounding it?  It is our pleasure to invite you to a FREE presentation that can change the way you travel, enlighten you on the travel industry and why you should build a business with MWR Life. Join us for this fun and informative presentation and get the information you need to decide what's next for you… Register here to attend the morning session of MWR Life. For you, booking is free! 
Please note that the number of seats is limited, so registered guests with their reserved ticket in their name will receive priority seating.
ÉVÈNEMENT SPÉCIAL !!
MWR LIFE SOIRÉE CABARET
Le 20 avril 2018 à partir de 19h00, nous ouvrirons un nouvel évènement pour associer le plaisir de se retrouver aux rires et au spectacle.
Une soirée dans un cabaret privatisé à proximité de Paris…ambiance Moulin Rouge, piano bar, karaoké, danse, et si vous avez un talent à nous présenter alors la scène sera à vous pour nous démontrer votre INCROYABLE TALENT !
Un moment que nous voulons convivial, exceptionnel, au cours duquel vous pourrez échanger avec les Leaders de MWR Life, mais aussi partager un verre avec notre CEO Monsieur Yoni ASHUROV.
Un moment qui fait partie de la culture de MWR Life: sérieux mais qui ne se prend pas au sérieux ! 
Cette soirée est ouverte aux Consultants comme aux Leaders de MWR Life, accompagnés si ils le souhaitent, et nous aurons le plaisir d'y accueillir les membres du Club Présidentiel…dans la limite des places disponibles bien entendu !
Afin de vous réserver le meilleur accueil, les places sont payantes et nous offrons aux Membres du Club Présidentiel la possibilité de les gagner: 
Tout membre du Club Présidentiel actif et qualifié qui a gagné une Life Experience entre le 1er janvier et le 15 avril 2018 est reçu gratuitement.
Les Membres du Club Présidentiel peuvent également acheter leur place au tarif suivant:
- Place couple (soit 2 places): 39€
Les Managers et Consultants peuvent acquérir leur place au tarif suivant:
- Place couple (soit 2 places) : 49€
MWR LIFE CABARET NIGHT
On April 20,
2018
from 19:00, we will have the pleasure to open a new event that will combine pleasure, laughs and show, all together.
An evening in a privatized CABARET near Paris ... Feeling like in the Moulin Rouge atmosphere, piano bar, karaoke, dance, and if you have
a talent
to show then the stage will be yours to demonstrate your INCREDIBLE TALENT!
A moment that we want friendly, exceptional, during which you will be able to interact with the Leaders of MWR Life, but also share a drink with our CEO Mr. Yoni ASHUROV.
A moment that is part of the MWR Life culture: serious but not taken seriously!
This evening is open to Consultants and Leaders of MWR Life, with relatives that we would love to welcome, and we will have the pleasure to welcome the members of the Presidential Club... within the limits of available places of course!
In order to give you the best welcome, we offer Presidential Club Members the opportunity to win their ticket:
Any Active and Qualified Presidential Club member who has earned a Life Experience between January 1 and April 15,
2018
is received free of charge.
Members of the Presidential Club can also purchase their place at the following rate:
- Couple place (ie 2 places): 39 €
Managers and Consultants can acquire their place at the following rate:
- Couple place (ie 2 places): 49 €
Centre Evénementiel de Courbevoie
15 Boulevard Aristide Briand, 
Parking souterrain - Accès par Boulevard Aristide Briand et Boulevard de Verdun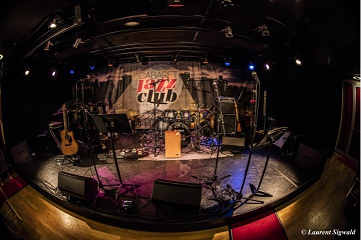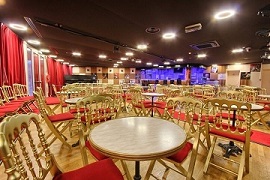 Have questions about MWR Life Conférence Internationale de Printemps?
Contact MWR LIFE
When & Where

CENTRE ÉVÈNEMENTIEL DE COURBEVOIE
7 Boulevard Aristide Briand
92400 COURBEVOIE
France


Saturday, April 21, 2018 from 9:00 AM to 6:00 PM (CEST)
Add to my calendar
Organizer
Headquartered in Fort Lauderdale, Florida, MWR Life is a leading global direct selling company offering our exclusive travel and lifestyle memberships to the world. As a business opportunity, we offer a home-based business model with Daily Pay and other financial incentives and exciting rewards. MWR Life is designed to help people worldwide realize their potential and achieve greatness in their lives. We offer all of the tools, training, and support you need to succeed and Experience Life to the fullest!