Description
To close the MvvmCross .NET Summer Hackfest, join Xamarin developers and MvvmCross contributors from Europe and around the world for a full day dedicated to the extension! We'll have a morning of lightning talks from the MvvmCross leadership team and leading Xamarin experts, followed by an afternoon hackathon open to developers of all levels.

(First time hearing of the .NET Summer Hackfest? Find all the details on the MvvmCross Hackfest page!)

Speakers
Hear lightning talks from the MvvmCross leadership team and high-profile experts from the Xamarin community!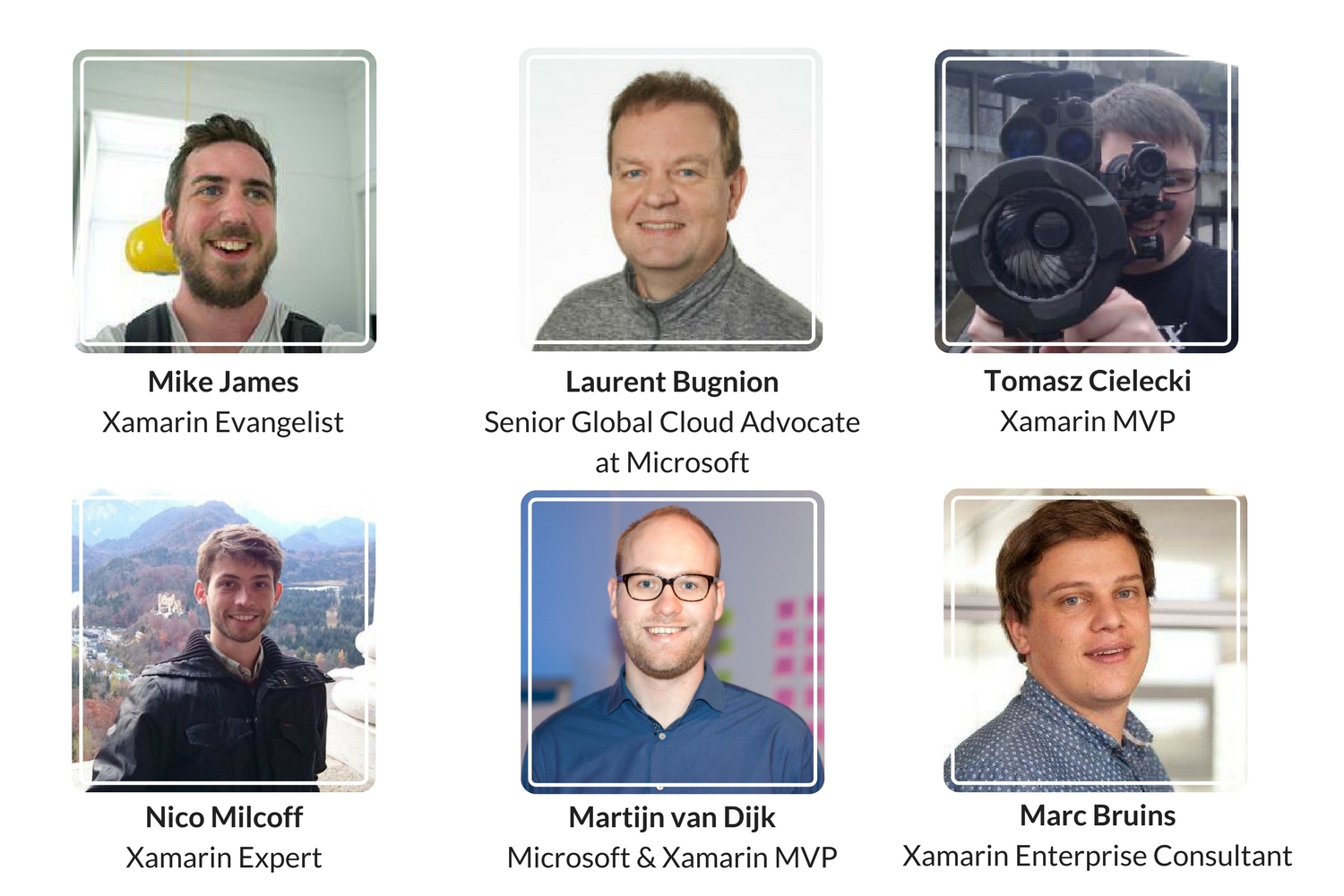 Schedule:
8:30 - 9:00 Registration
9:00 - 09:30 Introductory Keynote by Marc Bruins & Martijn van Dijk
9:30 - 11:00 Lightning Talks
Nico Milcoff - View Presenters in MvvmCross

Tomasz Cielecki - Create custom bindings in less than 15 minutes

Mike James - Connected apps in Azure

Laurent - Azure Functions
11:00 - 11:30 Breakout session: Getting started with MvvmCross
11:00 - 12:30 Hackathon
12:30 - 13:00 Lunch
13:00 - 17:00 Hackathon
17:00 - 19:00 After-party
Bringing together the MvvmCross community
Don't miss this rare chance to meet MvvmCross contributors and Xamarin experts from Europe and beyond all in one place! Open to developers at all levels, from beginner to MVP, whether you're new to Xamarin and MvvmCross or a long-time MvvmCross contributor.