Description
This workshop is a part of our Web Dev Track, although it may be taken separately.


Do you have an idea for an app, but don't know where to start to build it? Then this is the workshop for you! In this class, we'll be going over how professional developers think about building projects, and how to go from an idea to defining your product roadmap and building a working mockup.
COMPLETE BEGINNERS WELCOME!
WHAT WILL BE COVERED?
What is your MVP?

Building a mockup

What stack should you use?

Coming up with your user stories

Converting your user stories to product roadmap

Building a prototype

Outsourced or do it yourself?
HOW LONG WITH THIS CLASS LAST FOR?
3 hours in the evening
WHY IS THIS COURSE RELEVANT TODAY?
An idea on its own is useless. Without a clear path to implementation, your idea might be stuck in your head forever and never see the light of day. At the same time, you don't want to over complicate your planning. That's where the concept of building an MVP (minimum viable product comes in)!
WHAT PRACTICAL SKILL SETS CAN I EXPECT TO HAVE UPON COMPLETION OF THIS COURSE?
The ability scope out a software project for building any kind of app. You'll learn to define user stories, prioritize product development, work with outsourced teams, and use modern tools to build mock-ups that bring your idea to life.
WHO WILL BE TEACHING THIS COURSE?
Ahmad Abugosh - Learning & Development Manager at AstroLabs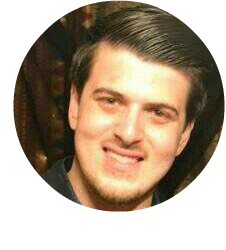 Ahmad built his first website at 10 years old. Since then he has studied Computer Engineering at the American University of Sharjah, worked at companies like MBC and Namshi, and has built dozens of websites in his career, including the AstroLabs website: http://astrolabs.com
He has a real passion for teaching and wants to help everyone build their own website!
ARE THERE ANY PREREQUISITES?
Willingness to learn and have a good time! All levels of experience (including complete beginners) are welcome!


WILL ANY CERTIFICATION BE OFFERED FOR THIS COURSE?
Yes, you will receive an AstroLabs KHDA (Dubai Government) certification for successfully completing this workshop.
SHOULD I BRING ANYTHING WITH ME?
Something to take notes on and your laptop to immerse yourself in the practical sessions.

WHAT PAYMENT METHODS DO YOU ACCEPT?
You can pay by Paypal, Bank Transfer (Invoice) or Cash / Credit Card on the day of the event.


WHAT IS YOUR REFUND POLICY?
If you decide you can't make it for whatever reason, we will fully refund your ticket up to 48 hours before the workshop.


WHAT IF I HAVE OTHER QUESTIONS?
For any other enquiries related to this course, please contact: academy@astrolabs.com