Event Information
Location
My Vicarious Life Fan Page
Facebook
https://www.facebook.com/pages/My-Vicarious-Life/119238498142292
Description
My Vicarious Life Beauty Chat with AJ Crimson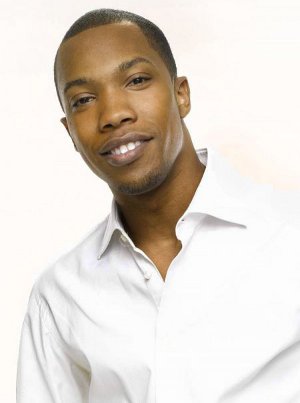 Join MVL for a special 1-hour real-time chat with celebrity makeup artist and luxury cosmetic designer AJ Crimson. AJ, noted for work with Brandy, Fergie, Hillary Duff, Amerie, Keyshia Cole, Forest Whitaker and Sean Combs, will be on-hand to chat one on one with you and answer your makeup questions, offer beauty tips and talk about Kissable Couture, his fab lip gloss line.
You ask and he'll answer! Exciting!! Right?
About AJ Crimson:
As a beauty expert and luxury cosmetics designer, AJ Crimson is one of today's premier influencer in beauty, fashion and entertainment. With an established reputation for clean yet luxe makeup and skin techniques, AJ's attention to detail combined with his innovative and creative beauty solutions make him first choice for artists, celebrities and magazines across the country.
Along with having a bevy of devoted clientele such as Grammy Award winning musician Estelle, Grammy Award winning vocalist Letoya Luckett and many others, AJ Crimson has quickly become one of the foremost authorities of celebrity beauty and is widely requested for key campaigns with artists and celebrities..
Editorially, Crimson is an oft-quoted beauty and cosmetics media expert. His analysis and work is regularly featured in fashion and lifestyle magazines worldwide such as Glamour, Harper's Bazaar Espanol, Ocean Drive, Zink, LA Confidential, InStyle, Real Simple, Essence, Vibe and many others.
Currently the young co-founder and creator, Crimson, spearheads the collaborative efforts of the widely popular luxury cosmetics line, Kissable Couture with business partner and co- founder Keisha Nash Whitaker.
Date and time
Location
My Vicarious Life Fan Page
Facebook
https://www.facebook.com/pages/My-Vicarious-Life/119238498142292