Description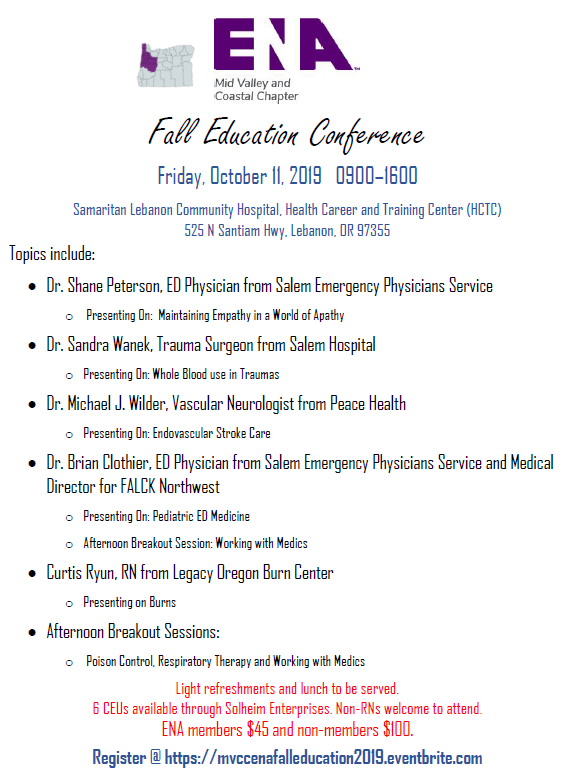 Driving Directions:
From Eugene, take I-5 N. Take the OR-34 exit-EXIT 228. Turn RIGHT onto OR-34. In Lebanon, turn LEFT onto MAIN ST/US-20/N SANTIAM HWY. SLCH is on the right.
From Portland, take I-5 S. Take EXIT 233, US-20/SANTIAM HWY SE. Go 11.4 miles. SLCH is on the left. From Albany, take US-20 E. Go 11.4 miles. SLCH is on the left.
From Corvallis, head East on NW VAN BUREN AVE/US-20 E/CORVALLIS LEBANON HWY/OR-34 E and continue until Lebanon is reached. Refer to the Eugene instructions.
From Newport, take Hwy 20 (Corvallis-Newport Hwy) to Corvallis and follow the Corvallis directions.
From Lincoln City, take US-101/Oregon Coast Hwy, merge onto OR-18/Salmon River Hwy, merge onto OR-22 E/ Willamina-Salem Hwy toward Salem. Turn slight right onto Front St NE/OR-22 E/OR-99E BR S/Salem Hwy, turn right onto 12th St SE, turn slight left to take the OR-22 ramp. Turn slight right onto Mission St SE/OR-22/OR-99E BR Salem Hwy. Merge onto 1-5 S via exit 1A toward Eugene. Take the US-20/Santiam Hwy exit 233 toward Lebanon/ Sweet Home. Follow the hospital signs.
Parking:
The Health Career & Training Center (HCTC) is located at the "rear" of the hospital. Park in the areas marked "visitor" and proceed to the large glass doors. These are the main entrance for the HCTC. Conference Rooms are located within the HCTC.