Description
A new edition of MUV talks is coming on the 29th of August, this time it will be dedicated to businesses and organisations working in possibly less glamorous areas, but who have interesting and exciting stories to tell.
As in every MUV Talks, we'll be inspired by seven speakers PLUS we'll have drinks, pizza and great networking.
MUV Talks is a non-profit event. It consists of seven talks for seven minutes, from a diverse set of people with different experiences and points of view (from researchers and scientists to entrepreneurs and investors). It's point of difference is the energetic and friendly buzz that originates from this style, and our unique approach to networking which welcomes people to break out of their bubble in a non-confronting way - perfect for Kiwis who aren't always the best at that.
Our goal is to create an environment where passionate people can gather together to get things done; to learn, network and share knowledge.
Meet our amazing speakers and MC! More info about them here → http://bit.ly/2wZXxKR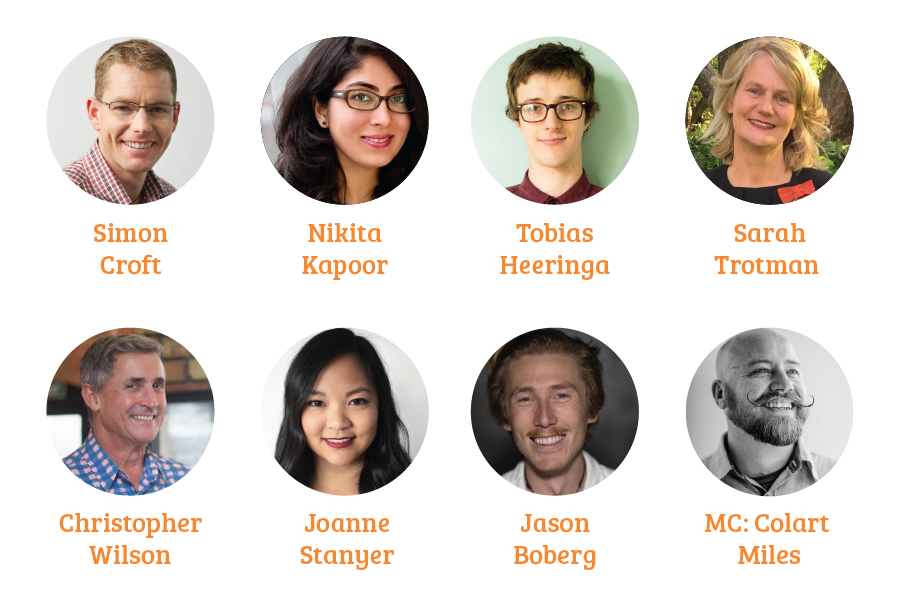 Thank you to our amazing partners!

--
Refund Policy: No refunds will be granted within 5 days of the event or if food and drink have already been ordered. Apologies for any inconvenience this may cause.
Media Permissions: By attending this public event, you grant MUV | Events for Entrepreneurs permission to photograph, video record, and audio record the event and to use these photos, videos and recordings in our website and Social Media channels.